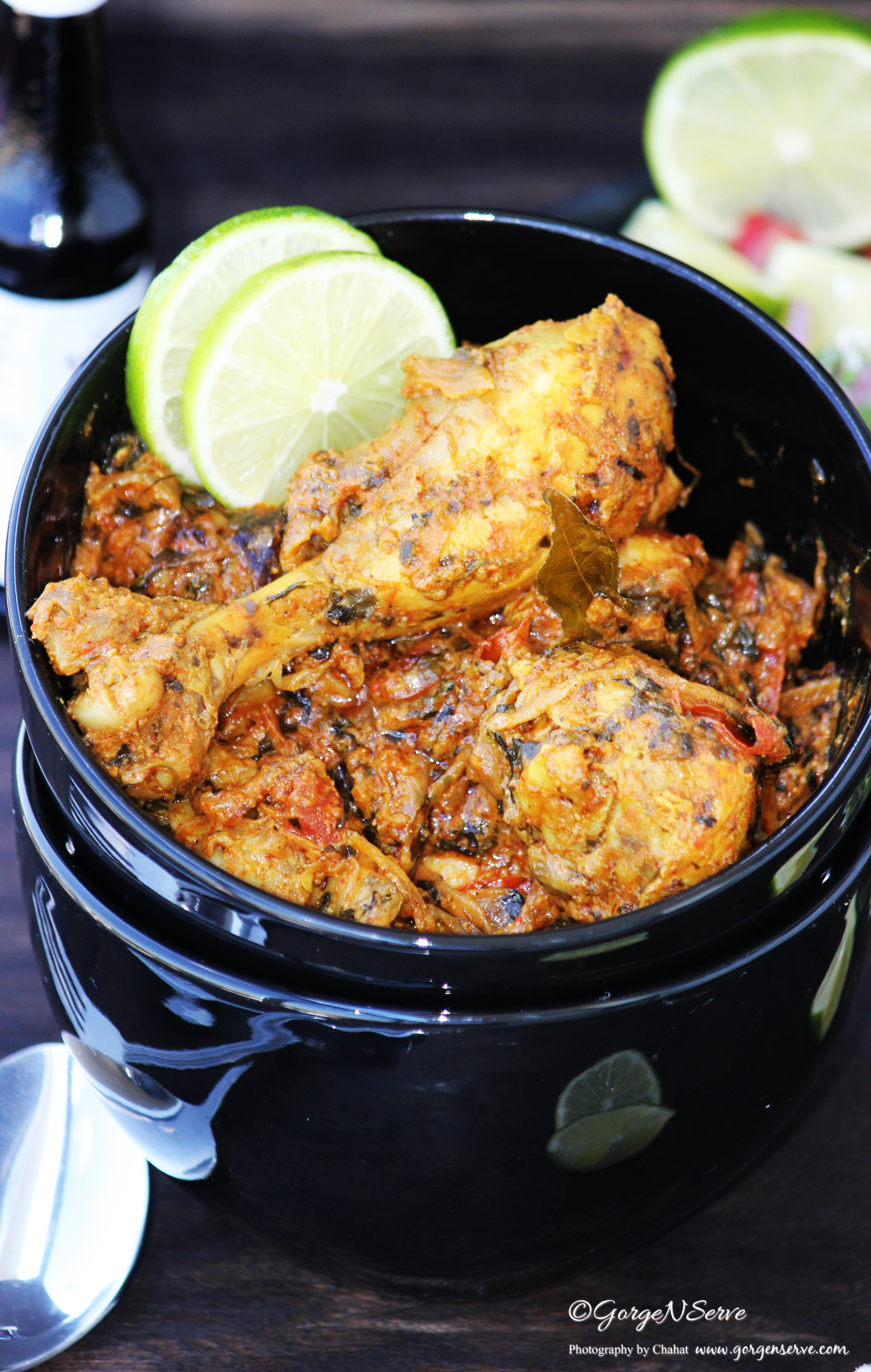 Ghee Chicken Masala
Who doesn't love chicken 🙂 I too love eating chicken , specially post workout , thats my favorite piece of protein.I eat chicken 3-4 times a week, my favorite being grilled, baked or some time curry. Some time I crave for this masaledar aka spicy dry chicken . Last week I marinated a pot full of chicken leg pieces for grilling and then I thought of cooking it with some onion,and little clarified butter aka ghee something similar to Chicken ghee roast . I added little curry leaves since they are extremely aromatic and have a strong flavor. Anyways I love curry leaves in almost everything. The flavor is aromatic to the extreme, and addictive too.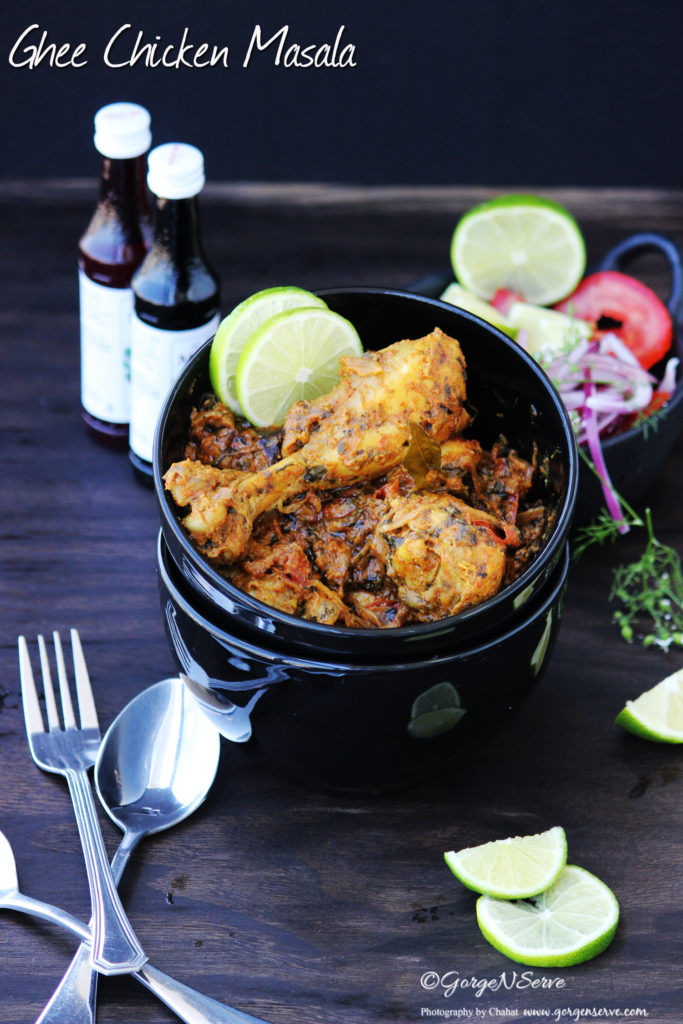 Ingredients
For Marination
5 Chicken leg pieces
4-5 tbsp thick yogurt ( preferably Greek)
1 tbsp everest tandoori masala powder
1/2 tbsp Kashmiri red chilly powder
1 tbsp Coriander Powder
1 tsp Cumin powder
1 tsp Garam masala powder
2 tbsp Ginger Garlic paste
1/2 Lemon juice
1 tbsp Crushed kasoori Methi
Salt to taste
To Cook 
1 onion finely chopped
1 tbsp ghee ( clarified butter) + 1 tbsp veg oil
handful of curry leaves
1 tomato chopped
Process
Clean & wash the chicken and pat dry with paper towel.
Now add yogurt,red chilly powder,coriander powder,cumin powder,garam masala powder,ginger-garlic paste,lemon juice,salt to taste, kasoori methi & tandoori masala powder and mix well with hands. Cover with a cling wrap and refrigerate overnight.( for best results).
Next day , heat oil in a pan , add curry leaves and chopped onions and saute till onions are translucent.
Now add the marinated chicken and mix well.Cook in high flame for 5-6 min stirring in between carefully to make sure the chicken leg is intact.
Add chopped tomatoes & lower the flame, cover the pan.
Cook till chicken is well cooked.
Garnish with extra lemon juice while you serve hot with paratha or chapati 🙂
Enjoy !!!
The only part which is time taking is marination but the ingredients mention is not that hard to find, it's the basic once. So you can marinate in the night and cook next day. It's simple easy and delicious. Try it out and let me know how it was 🙂
Love CK