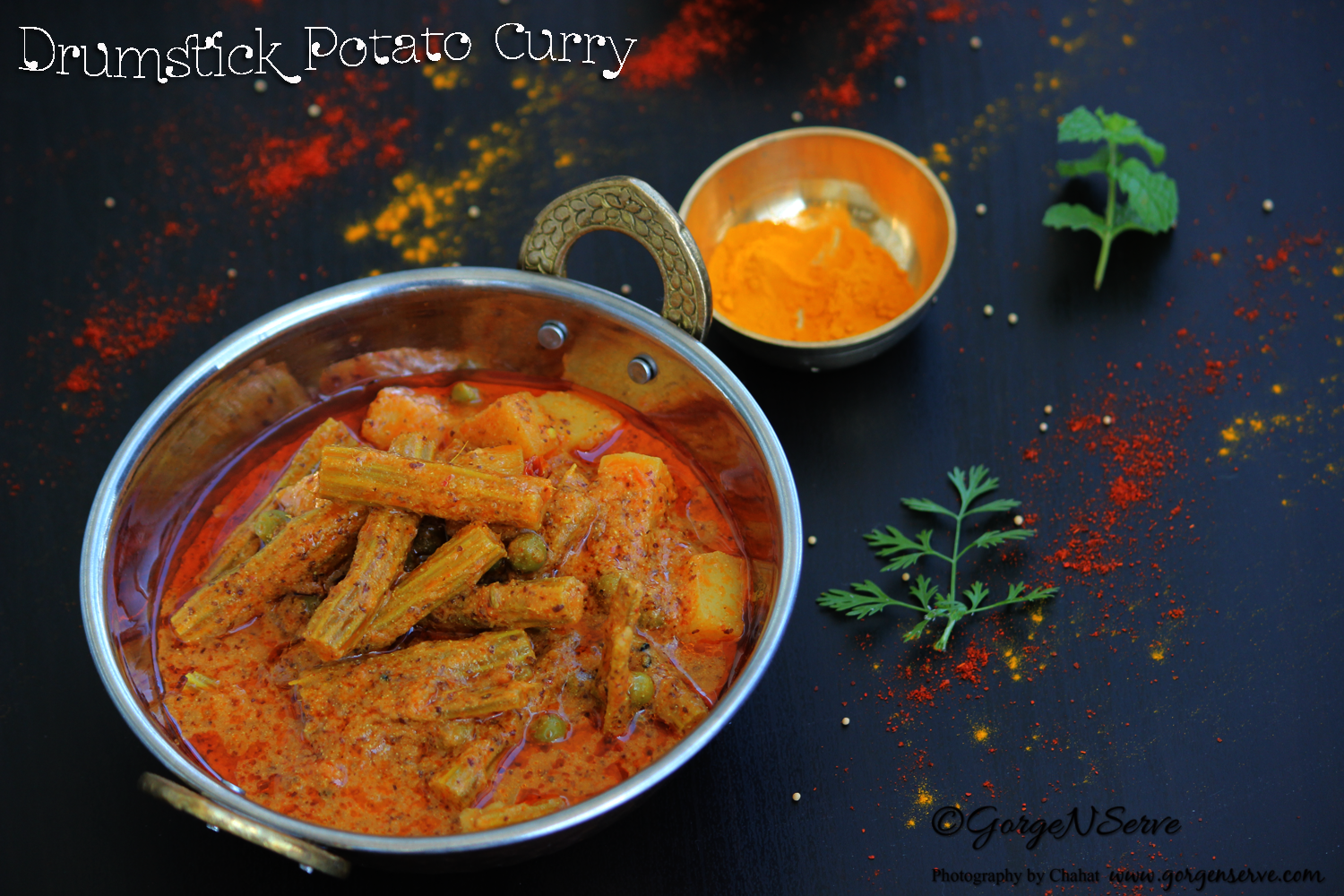 Drumstick Potato curry
Moringa oleifera aka Drumsticks is one of my fav vegetable. I have so many beautiful memories with this protein rich vegetable . Back in India during summers , I face this weired problem of my skin coming out from both my hands, it happens due to extreme heat and as a kid it was really painful. I remember my Naniji feeding me with her hands this curry with rice . We had a big tree in our backyard and we never bought this from market.She is no more except her sweet memories. This curry is very unique and since I was bought up in a mixed cultural environment I guess the use of mustard seeds give it a Bengali touch.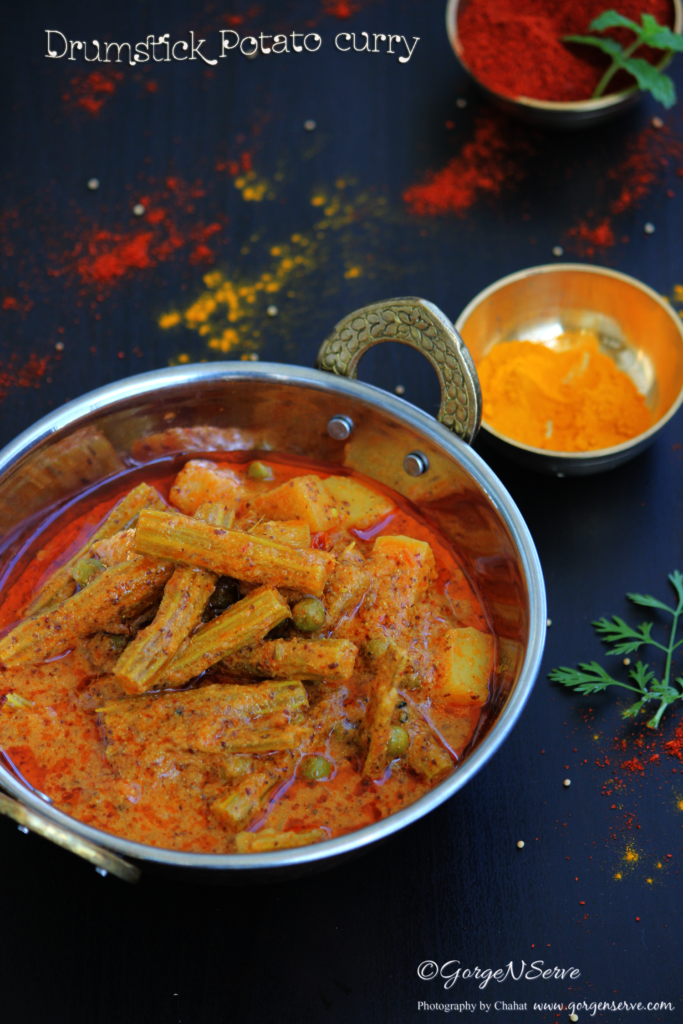 Drumsticks used into a variety of curry dishes by mixing with coconut, poppy seeds, and mustard or boiled until the drumsticks are semisoft and consumed directly without any extra processing or cooking. It is used in curries, sambhars, kormas, and dals, although it is also used to add flavor to cutlets and other recipes. Here is my way of cooking it,this is my mom's recipe. some people cook this with curd and also poppy seeds.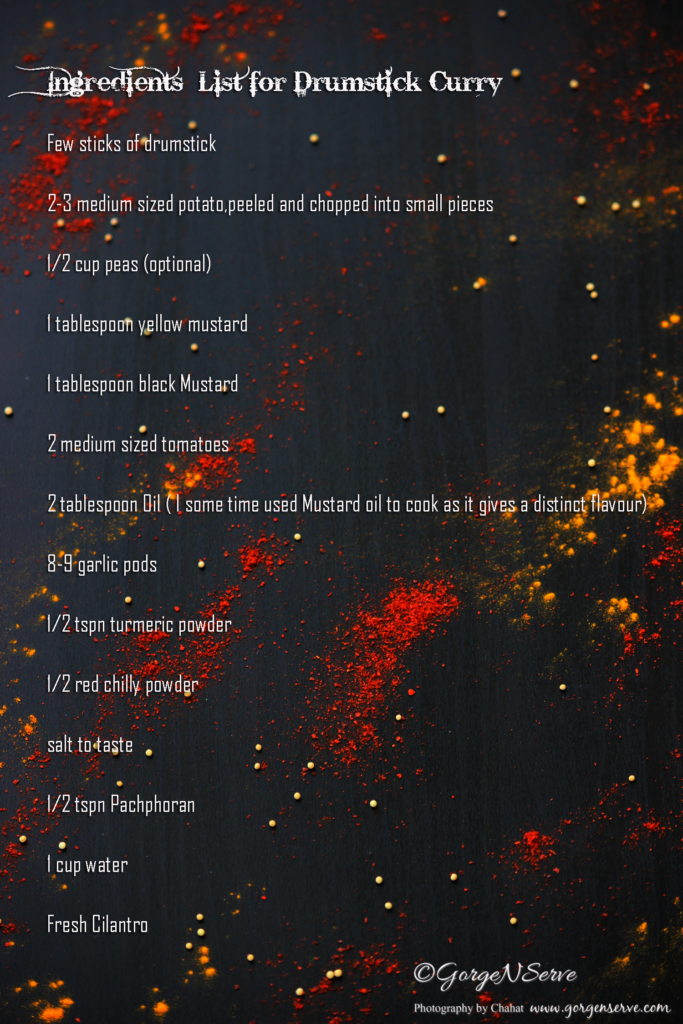 Note : Depending on the thickness of gravy you van adjust water. This goes really well with boiled rice and green chutney 🙂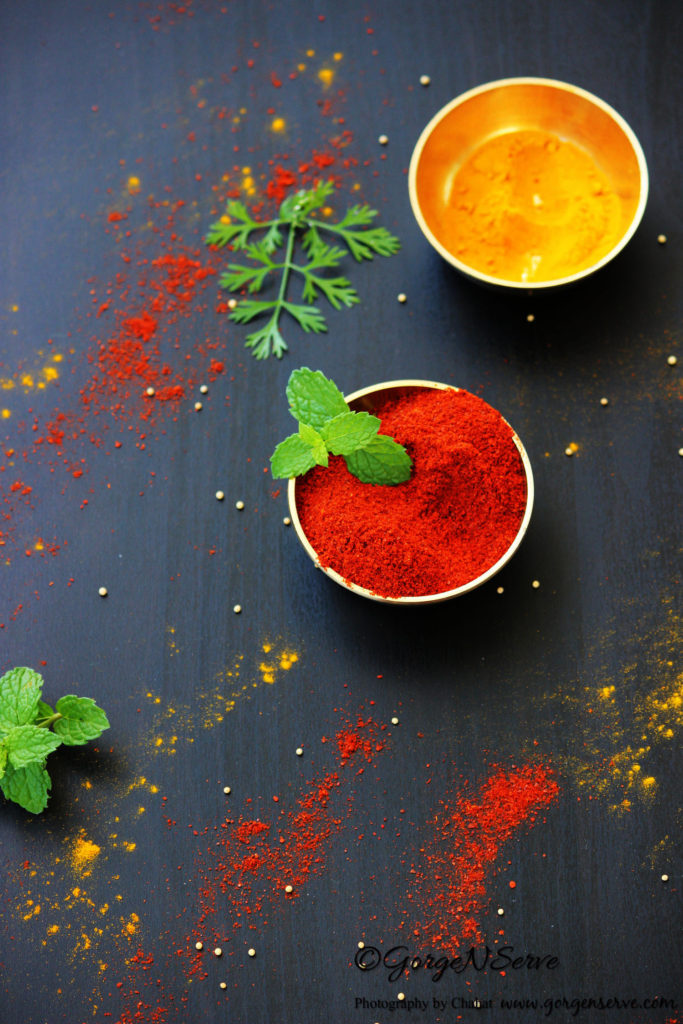 Notes: 
Panch phoran , is a whole spice blend,All the five spices in panch phoron are seeds.Typically, panch phoron consists of fenugreek seed, Kala jeera (Mangrela), cumin seed, black mustard seed and fennel seed in equal parts.Unlike most spice mixes, panch phoron is always used whole and never ground. Traditionally, panch phoron is used with vegetables, chicken or  fish, lentils, and in pickles.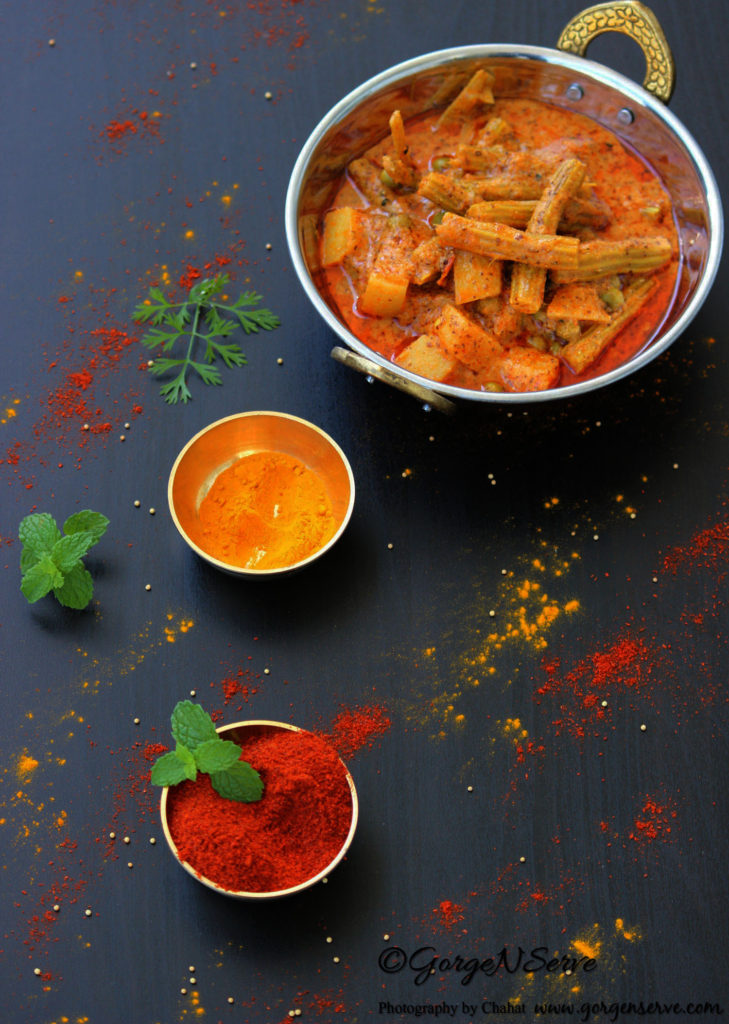 It depends if you the taste of mustard seeds and curries made out of it , if you are a fan I am sure you will love this recipe. Try it out and let me know 🙂
Love
CK