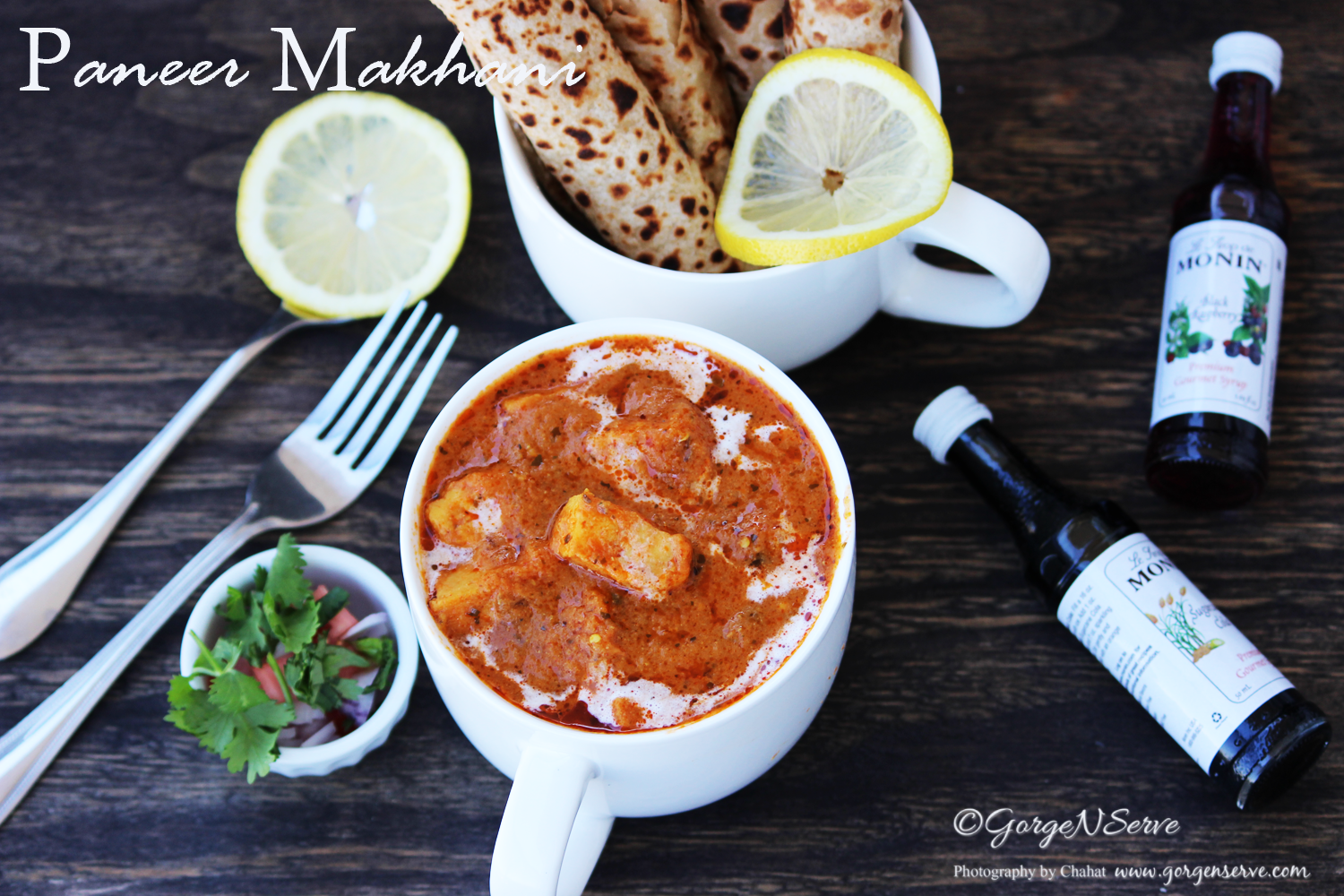 Silky Paneer Makhni
Some time I think as why do we eat out ? Since when this culture of going out and eating in fancy restaurants started ? Is this for comfort , or get a break from cooking or a status symbol . Every individual have different reasons may be . Some people eat out as they feel lazy to cook at home, some becos they have no cooking skills and some becos they wanna show off that they have enough money that they can eat out every day ( no offense but I know such ppl 😛 ). What's my reason ?? Seriously as I draft this recipe my mind is juggling to find " My reason " . Honestly I never find an excuse to go out and eat , May be my reason is because I want a break from cooking .Some time I wanna eat something really unique and different . Too much seriousness to digest right 😛
Well whatever the reason may be but cooking at home and surprising your loved ones bring so much happiness . I love doing that . I remember last time when I was in India and I made this sambhar wada for at home , my mom kept praising whole day that this was the best wada she had. Thse feelings are priceless. So coming to my Paneer Makhni 🙂 Its all about subtle spices, delicate aroma and a creamy scrumptious gravy that will make you want it more and more and more .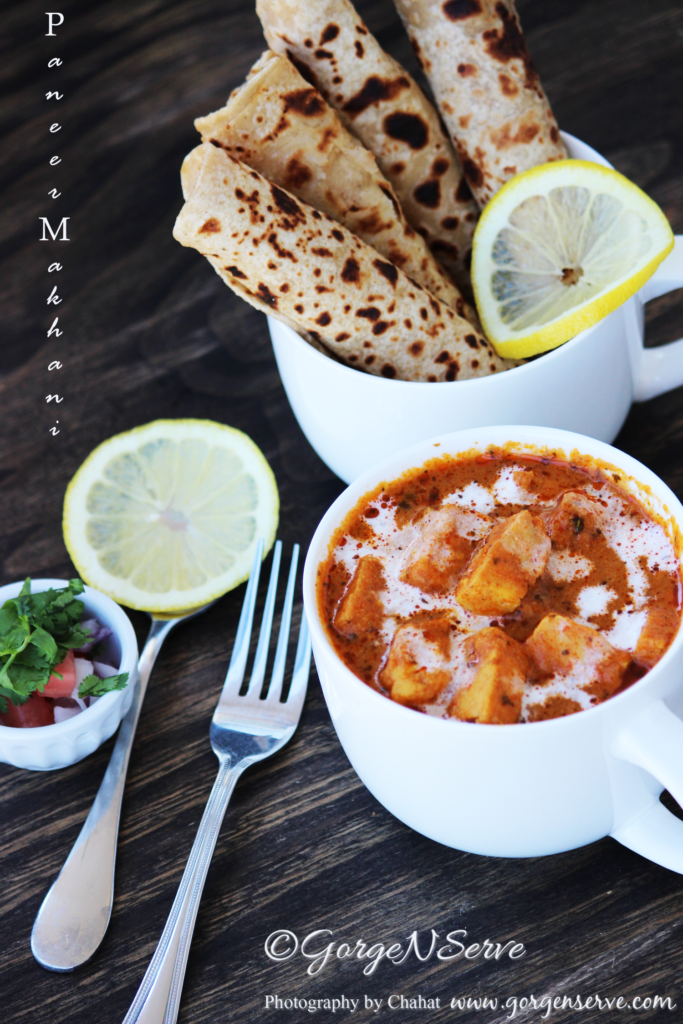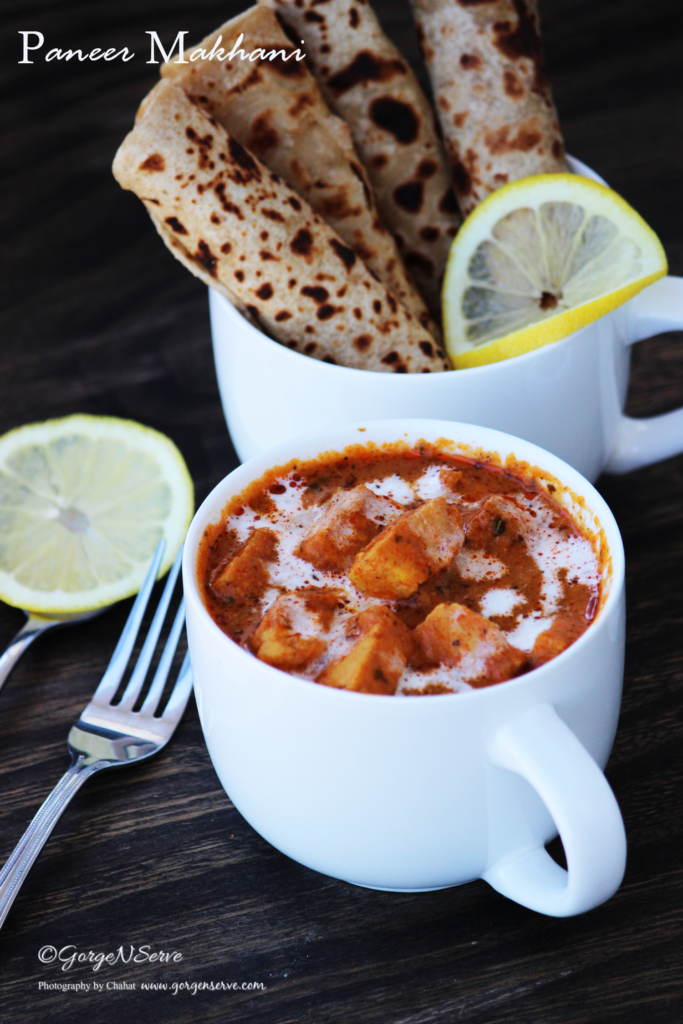 Ingredients
300 gms, paneer, cut into small squares pieces
1 big onions, finely chopped
2 large tomatoes, finely chopped
20 cashew nuts
2 tbsp Ginger garlic paste
2-3 green chilies finely chopped
4 tablespoons, tomato puree (I used store bought ) you can use home made , blanch tomatoes in hot water , remove skin and puree it
1 tsp turmeric powder
2 tsp Kashmiri chili powder
1 tbsp coriander powder
1/2 tbsp Garam masala powder
1 teaspoon, sahi jeera
2 small bay leaf
1 tsp sugar
1 tbsp kasuri methi crushed
3 tbsp+1 tbsp butter
2 tbsp veg oil
¼ cup, cream
Salt to taste
Water as required
Process
In a pan, melt 1 tbsp butter and add onions and sauté on high for couple of minutes. Add cashew nuts and cook until onions are pink and translucent.
Add chopped tomatoes and cook until they are soft & mushy ( around 7-10 min )
Take it off the heat and cool, after cooling Grind it to fine paste adding some water.
In another pan, heat 2 tbsp oil + 3 tbsp of butter.
Add bay leaf, shajeera and saute for few seconds
Add chopped green chillies and fry for a min.
Add ginger-garlic paste and fry until fragrant.Now add  onion-tomato-cashew paste and mix well.
Add turmeric powder, coriander powder, chili powder, tomato puree & salt to taste and mix well.
Cook this makhani masala untill it starts oozing oil . ( You can cover and cook in medium heat for around 10 min or less)
Add water and bring it a boil
Once the gravy starts boiling add paneer cubes, cream and simmer for 5 minutes.
Lastly, add garam masala powder, Sugar, crushed kasuri methi and mix well.
Cook for another 5 minute . Paneer Makhani is ready to be served
Garnish with cream and serve hot with choice of your bread.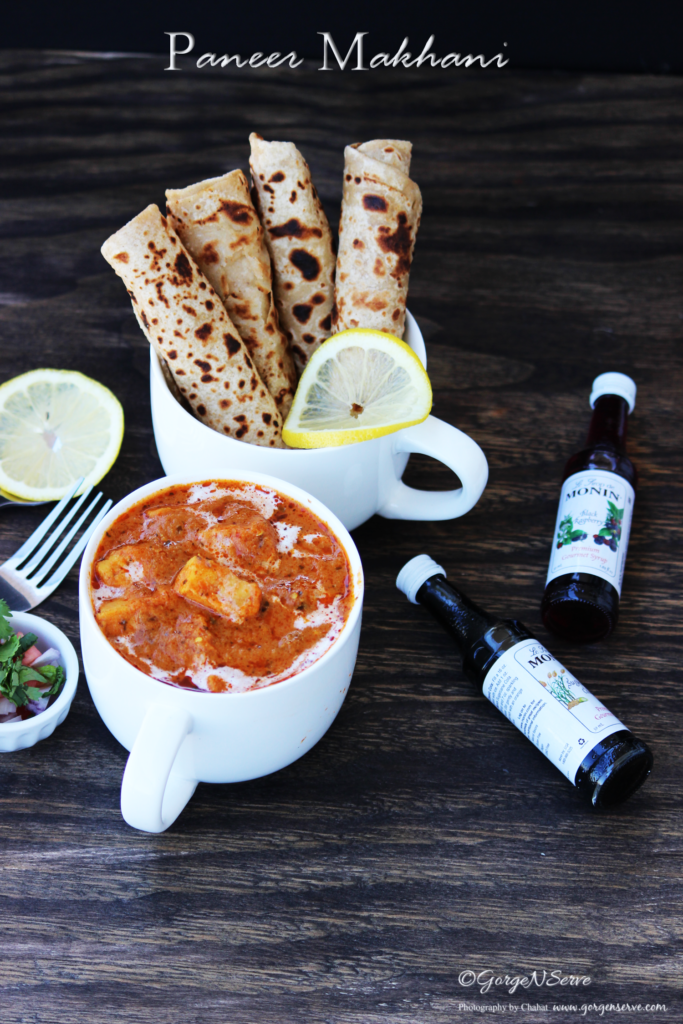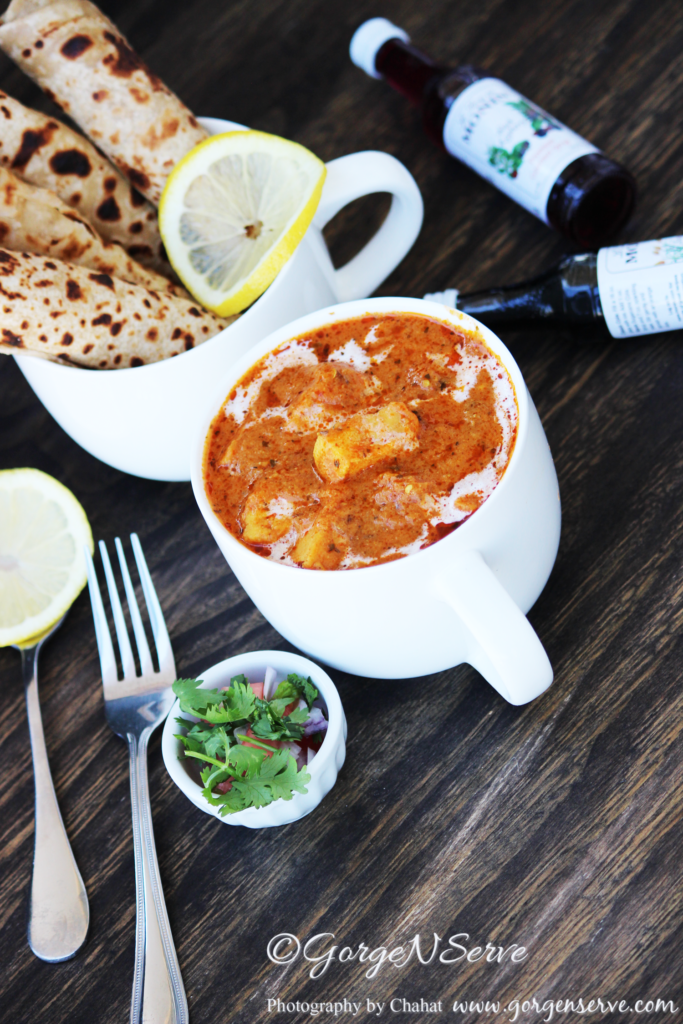 I hope that you will try to bring this better than resturant istyle recipe to your dinner  table some day 🙂 let's see how much appreciation u receive 🙂
Love
Awaiting feedback foodies 🙂
CK