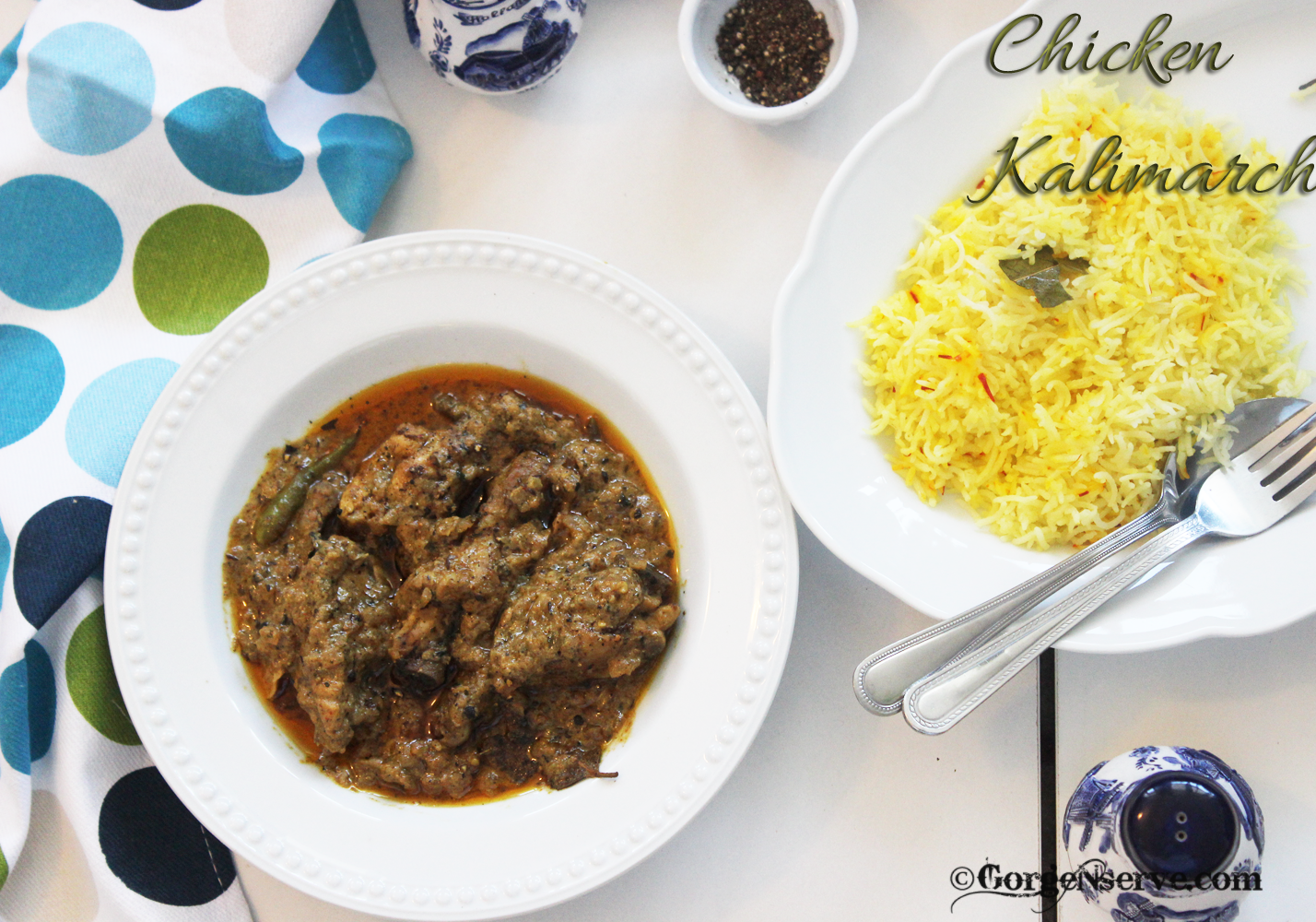 Murg Kalimirch ( Pepper Chicken)
My " Ka " cannot get bored of eating Chicken , so every time he buys chicken he make sure that I cook it in a different way , but his personal favorites are  " Dahi Murg" and  "Methi Murg " . So this time I thought of making " Murg Kalimirch " as it's been a long time that I cooked it.It's a very simple yet unique recipe ,Chicken pieces cooked and roasted with pepper and other aromatic Indian spices.
"You don't have to cook fancy or complicated masterpieces – just good food from fresh ingredients." ― Julia Child.
This recipe is simple and  hearty and is cooked with easily available ingredients at home . Its a versatile dish that you can serve with rice, pulao or any kind of Indian bread like naan, parathas or plain rotis.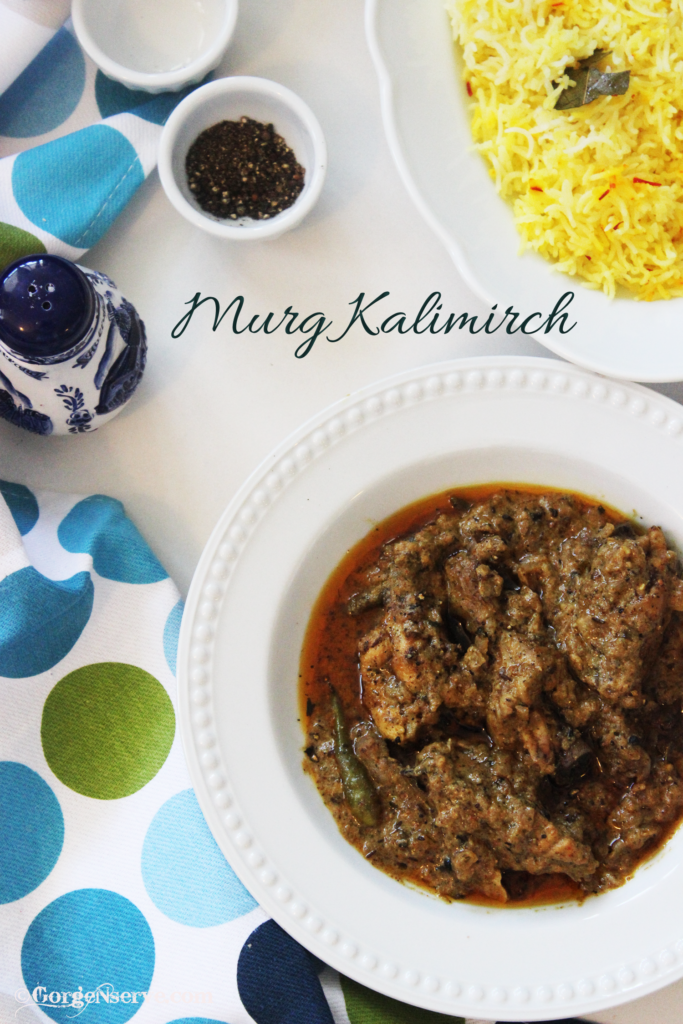 Ingredients
For marinating Chicken 
1 kg, chicken with bone, cut into medium size pieces
1/2 teaspoon, black pepper powder
Juice of one lemon
Salt To taste
For Pepper Chicken Gravy
2 nos, medium onions, finely chopped
1 tspoon shazeera ( caraway seeds) or cumin
6-7 cloves
5 green cardamom
1 bay leaf
1 tbsp, black peppercorn, coarsely crushed
1 1/2 cup , yogurt, whisked well
1 tbsp garlic paste
1 tbsp  ginger paste
1 tsp coriander powder
1 tsp garam masala powder
2-3 green chilies, slit (add more or less as per your prefrence)
1 tsp, kasuri methi ( dried fenugreek leaves) crushed
Salt to taste
3+ 3 tablespoon oil
Process
Marinate chicken with the ingredients mentioned under marination, cover and refrigerate for 30 minutes.
After 30 min in a heavy bottom pan heat 3 tbsp oil , add marinated chicken pieces, fry on high heat until they are nicely seared and light golden brown.
Remove the fried chicken from pan and keep aside.
In the same handi, add 3 tbsp oil . Add shazeera/cumin seeds , bay leaf, green cardamom, and cloves, saute for few seconds.
Now add chopped onions and fry until soft and translucent. Add ginger and garlic paste, sautè for few minutes.
Now add coriander powder, green chilliy, coarsely crushed peppercorn, salt and fried chicken, mix well.
Add whisked yoghurt and stir until blended well aand mixed.
Cover and cook until chicken is just tender.
Adjust the consistency of the gravy with adding little water if required.
Add kasuri methi and and garammasala and cook for another minute or two.
Serve hot with paratha or phulkas or  pulao of your choice.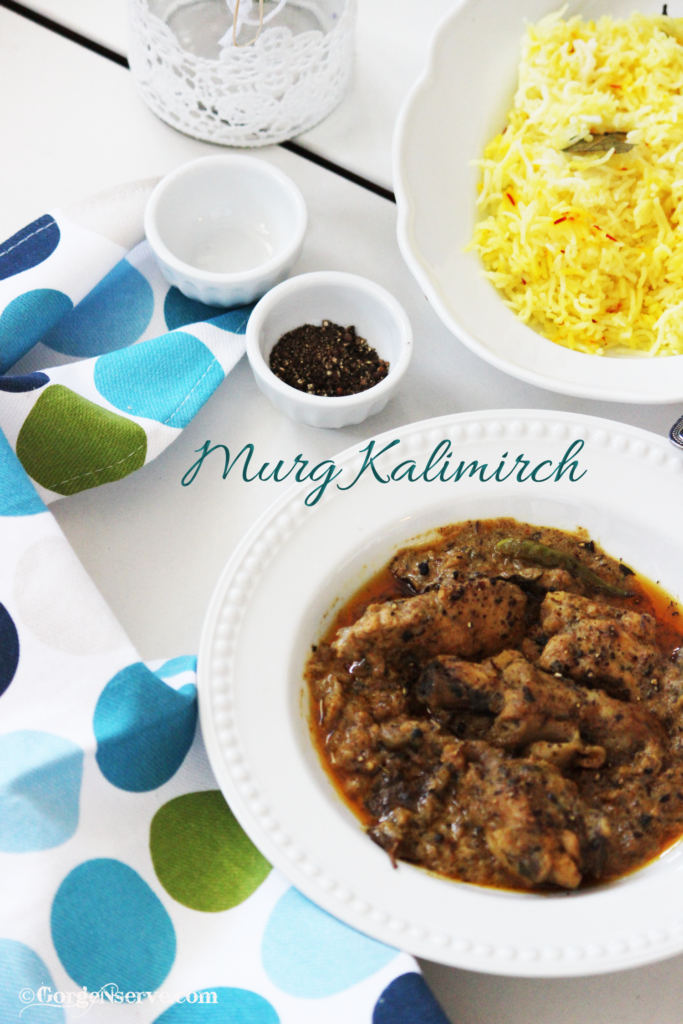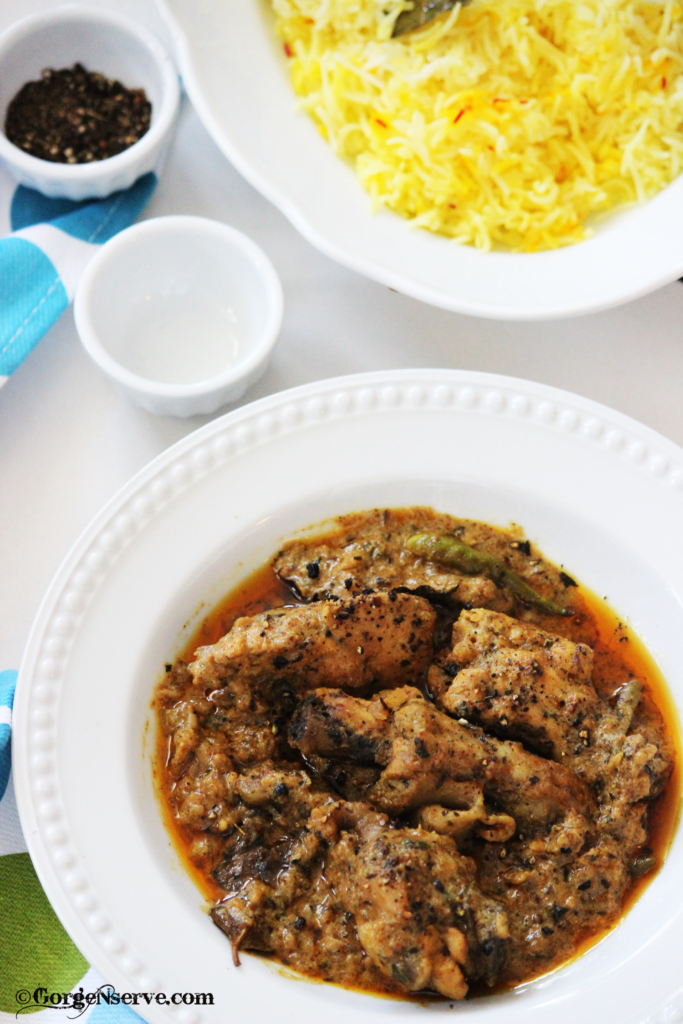 I hope you will surely try this easy recipe and so let me know your feed back on it 🙂
Stay blessed and happy
Love
CK