Few days back one friend of mine  posted this drink which they use to enjoy  in summers at R.N Ruia college of science in Matunga in Bombay ( Mumbai). They called it " Rose Lime Soda " . It was a drink made with Rose syrup, lemon juice, salt mint and club soda & Loads of ice . She dedicated this drink to me & I was touched , I decided to recreate, give it a Chahat's touch & post it. As you know how much I love Roohafza. I created so many drinks & dessert with this concentrated rose syrup including  Roohafza Nutella Hot Chocolate   Virgin Roohafza Pina Colada &  Roohafza Coconut Laddu 🙂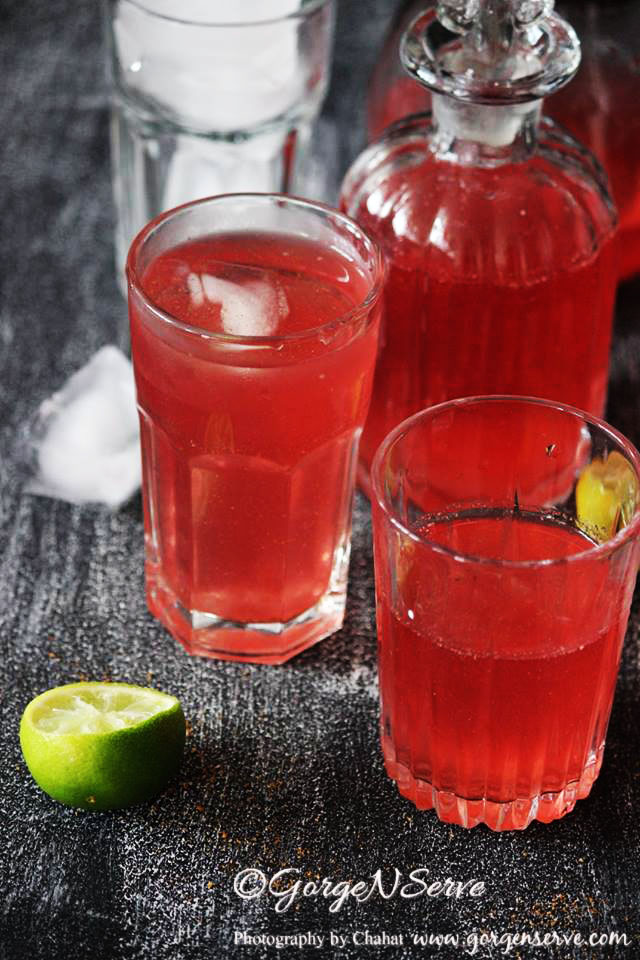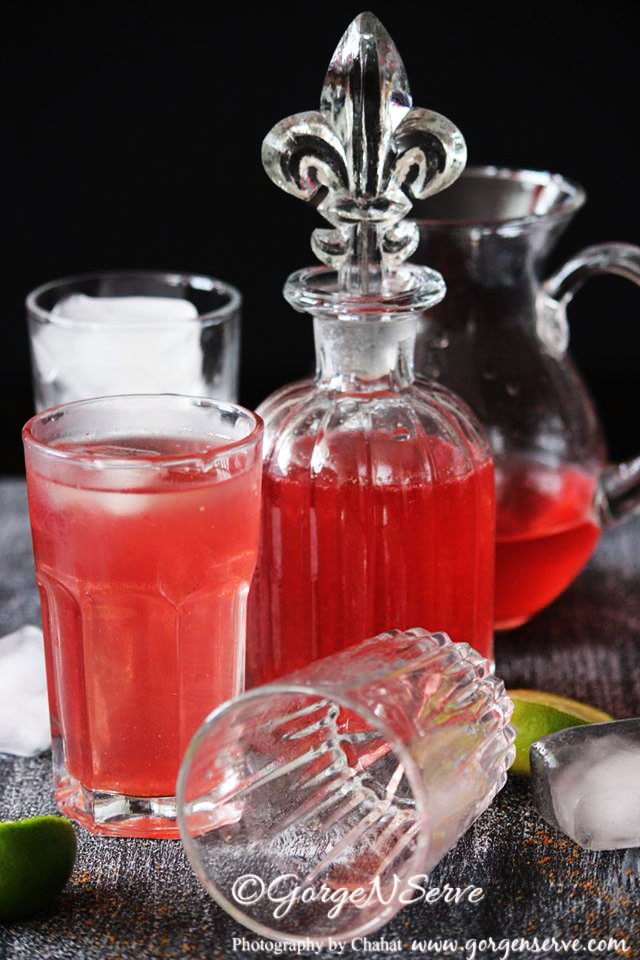 So what is this Roohafza which is so much close to my heart 🙂 Its an Indian traditional concentrated squash,which is a blend of pure crystalline sugar, distilled natural extracts of citrus flowers, aquas of fruits, vegetables and cooling herbal ingredients.Back in India Roohafza is one of the most common beverages served to guests during summers.
Serves 2 person
Ingredients
2 cup water
2 tbsp Roohafza syrup
1 big lemon juice
A pinch of salt
1/4 tsp Roasted Cumin powder
1/4 tsp Chaat Masala
1 tsp Sugar ( optional)
Lots of ice
Process
In a pan, combine water, squeeze lemon juice, add Roasted Cumin powder, Chaat Masala powder,Roohafza syrup, sugar & salt. Mix well till the sugar completely dissolve.
Fill glasses with lots of ice & pour this drink & serve 🙂
Ideally this drink is made with Club soda , since I was running short of it I used water , You can use soda instead of water & also few mint leaves. I gave this drink a touch of spices to make it more appealing & tasty 🙂  This is such a simple drink but still very addictive & refreshing . Thanks Manasi for this wonderful idea , I made a jug & kept it in fridge 🙂 so that I can enjoy whenever I want . You can also check my Lemon Mint Drink (Nimbu Pudina Shikanji) recipe here. Also you can add/subtract the spices as per your taste , this also goes with sugar & the rose syrup.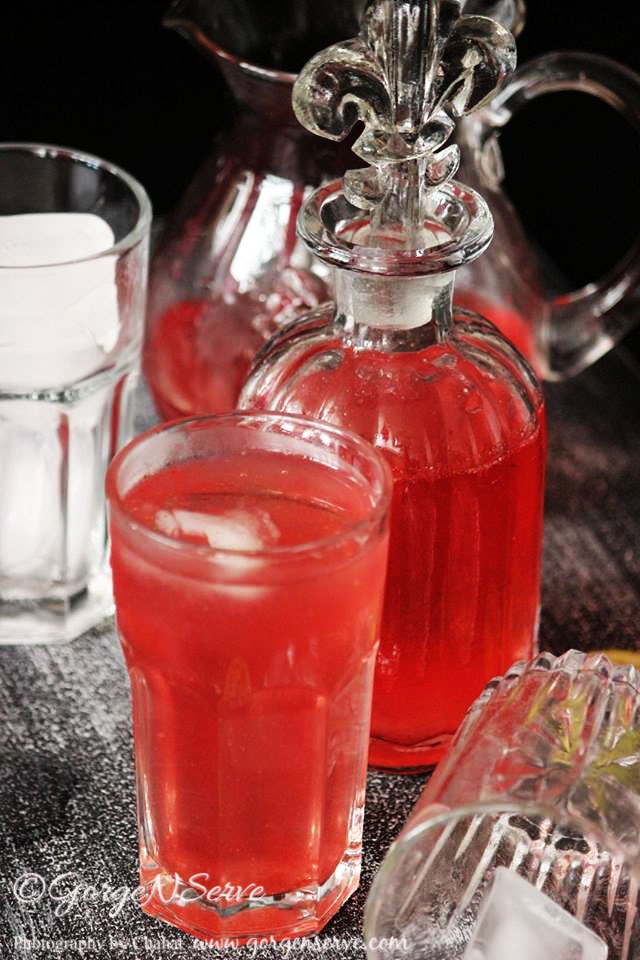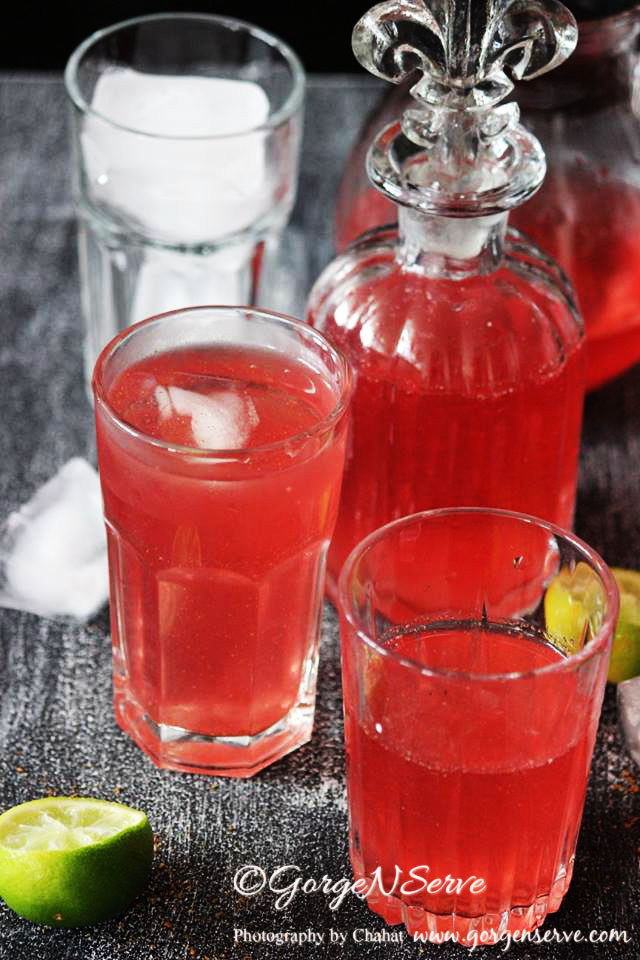 Love 
CK