It's being 1 year since I started blogging & yesterday my blog turned ONE 🙂 . It was such an awesome feeling 🙂 . I was always interested in cooking but blogging was something I never thought of till I came to Canada. Then I realized that this is one thing I love the most, its my passion & I am obsessed with cooking, clicking & sharing 🙂 And now this is a very important part of my life , I simply love it 🙂 So to celebrate this new milestone I decided to make the most delectable Italian dessert Tiramisu. One of life's simpler pleasures had always been dessert, so I thought to give it a try and make this super smooth silky dessert.  That silky delicate cream overflowing with flavor, would offer that "Taste of Heaven".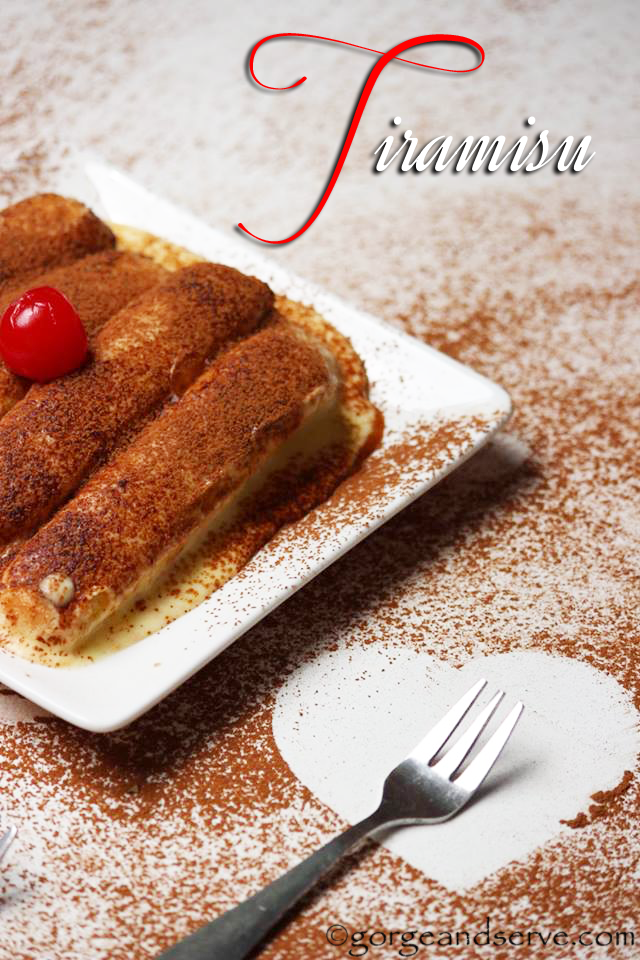 Tiramisu (meaning "pick me up" or "lift me up") is a popular coffee-flavored Italian dessert. It is made of ladyfingers (Italian: Savoiardi, dipped in coffee, layered with a whipped mixture of eggs, sugar, and mascarpone cheese, flavored with cocoa. Adding rum gives this recipe an Xtra xing 🙂 and you are gonna love it. If you are not a great fan for alcohol just chuck it .This super-simple Italian dessert actually benefits from being made ahead, allowing all the lovely flavors to mingle.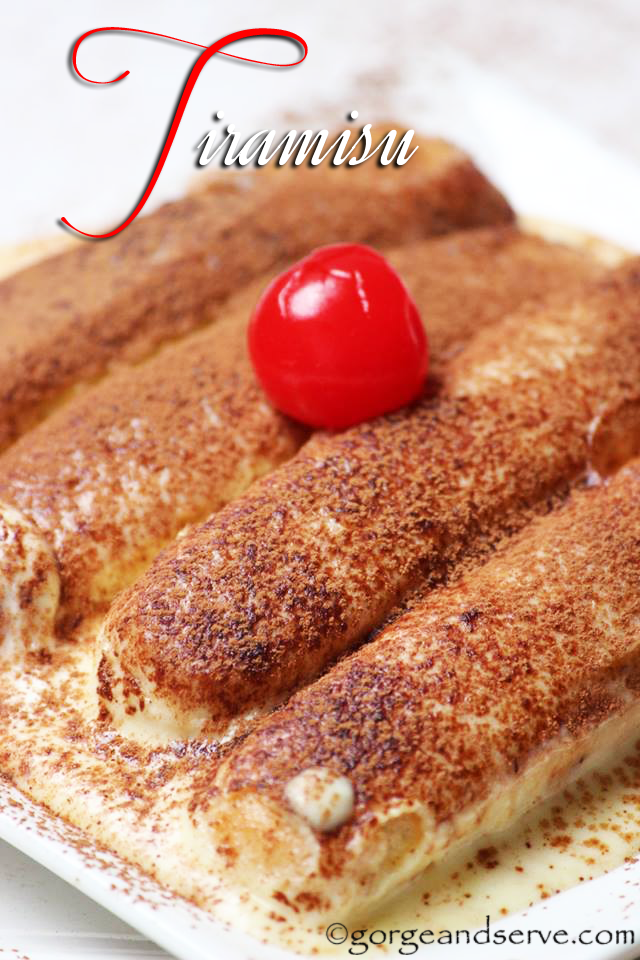 It's a super simple recipe & the only time you have to wait is when its inside the refrigerator 😉 Also for people who don't eat egg I have an Eggless version of this Tiramisu , hope you are gonna enjoy it as much as I did 🙂
Ingredients
6 egg yolks
1 cup sugar
2 tbsp milk

1 tsp of Vanilla essence

1¼ cup mascarpone cheese
1¾ cup heavy whipping cream
2 -7oz packages Italian Lady fingers
2 cups cold espresso/coffee ( Check stage 2)
1 tbsp dark Rum ( optional)
Unsweetened Cocoa powder for dusting
Few Preparation  
1. Make sure that the mascarpone cheese is in room temp.
2. Keep a big bowl in the fridge for 10 min.
3. Separate the egg whites & egg yolks ( you can use the egg white to make scrambled eggs later )
So to make it simple & easy , lets divide the process into 5 stages:
Stage 1 : 
Combine egg yolks and sugar in the top of a double boiler, over boiling water.
Reduce heat to low, and cook for about 10 minutes, stirring constantly.
In between add 2 tbsp milk.
This is your sabayon, remove from the heat and whip yolks until thick and lemon colored.
Add Mascarpone to whipped yolks, gently mix until combined.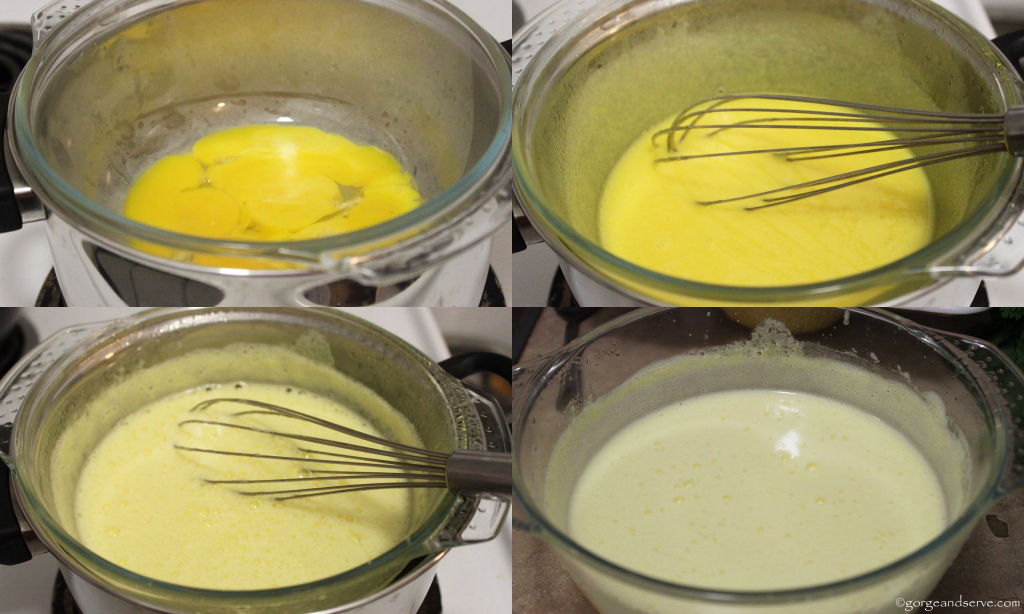 Stage  2 : Preparing the coffee Concentration with rum
Take 2 cups of boiling water and add 2 tsp of coffee powder  ( You can also use instant espresso powder ,if you have it handy at home )
Lets the water sit for 10-15 min , onced cooled add 1 tbsp of Rum ( now adding Rum is totally optional , you can avoid if you don't wanna use it )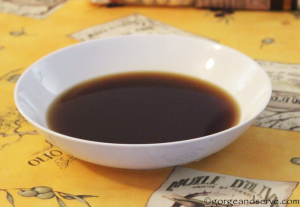 Stage  3 :  Preparing the whipping cream 
Take the cold vessel out of fridge & take the heavy whipping cream.
Whip cream to stiff peaks adding the vanilla essence. ( around 10-12 min in high speed using hand blender)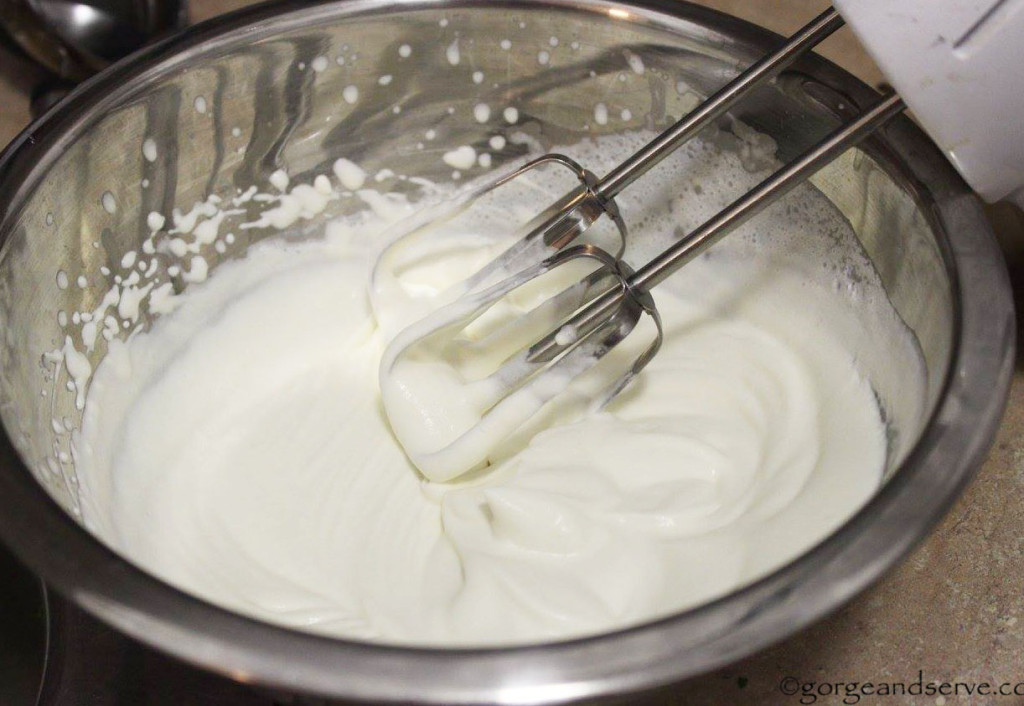 Stage  4 : Gently fold the whipped cream in the mascarpone sabayon mixture and set aside.
Stage  5 : Arranging the Tiramisu 
Take a 9 inch baking dish,  Dip the lady fingers into the coffee-rum mixture just long enough to get them wet, do not soak them!
Arrange the lady fingers in the bottom of the baking dish (or container similarly sized)
Spoon half the mascarpone cream filling over the lady fingers.
Repeat process with another layer of lady fingers and cream.
Dust the coco powder in between each layer.
Refrigerate 6 hours or overnight.
Dust with cocoa before serving too 🙂 Enjoy ting !!!!!
Eggless version 
Ingredients:
8 ounce of Mascarpone Cheese, softened

1-½ cup of Heavy Cream

1/3 cup of Granulated Sugar

1 tsp of Vanilla essence

2 cups of Really Strong Coffee or Espresso, cooled

1 Tbsp of Dark Rum

Unsweetened Cocoa Powder

30 Ladyfingers 
Process
 In a large bowl whip the heavy cream and set in the fridge until you are ready to use it (cream stays stiffer longer if kept cold) .
In a large bowl mix together the mascarpone, vanilla and sugar, fold in half of the whipped cream into mascarpone mixture to lighten.
Fold in remaining whipped cream being careful not to over mix.
To assemble use the same process as above. 🙂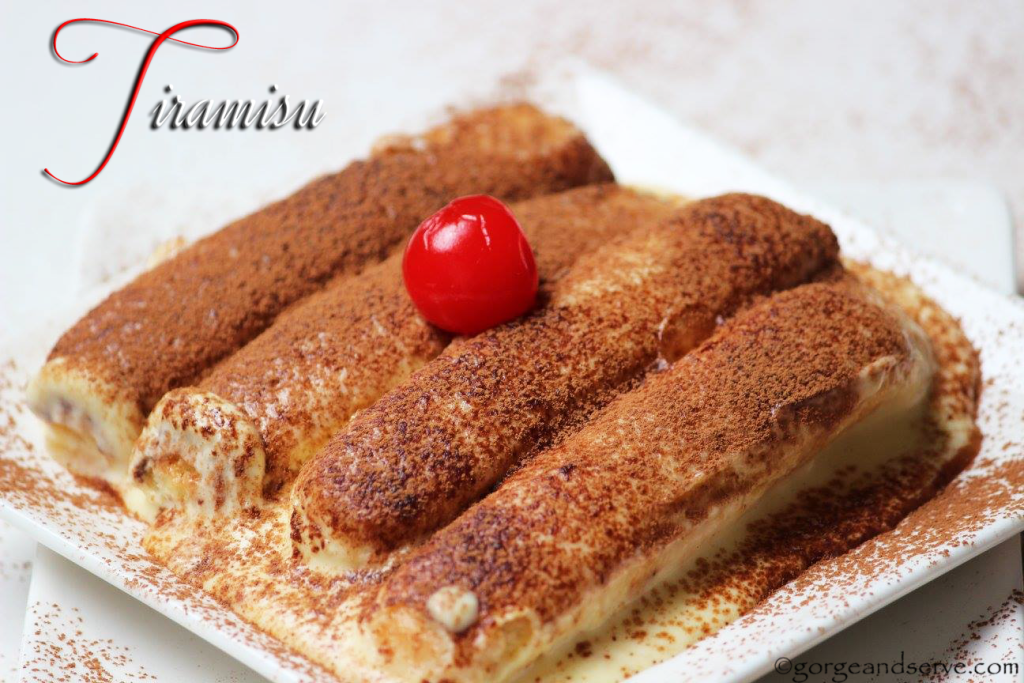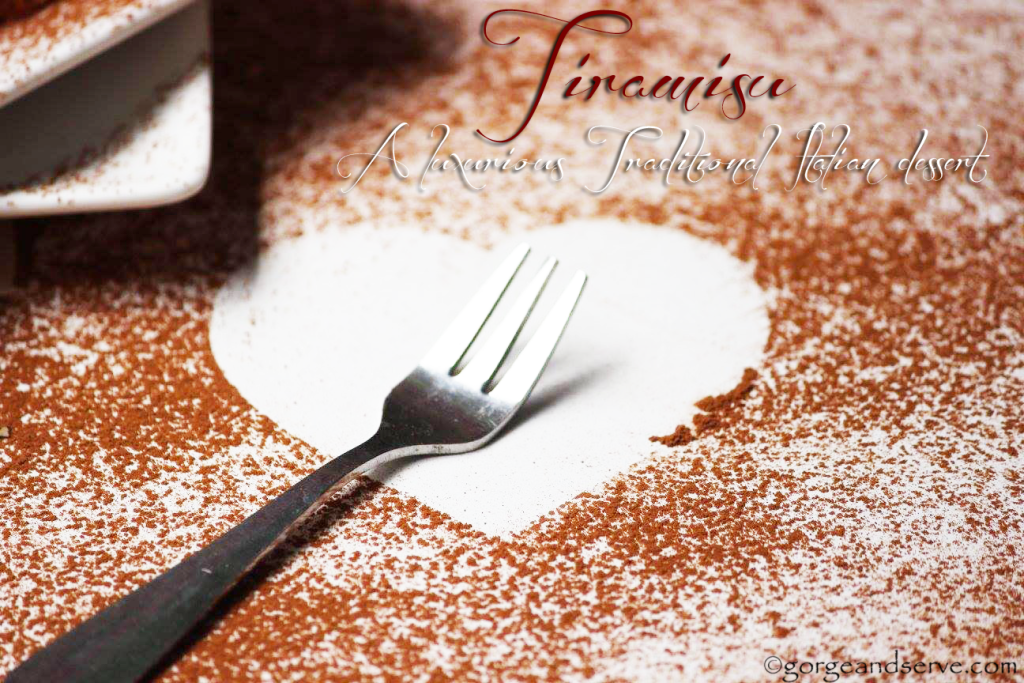 If you do try this dessert, I promise you won't be disappointed.Do let me know if you have any questions on this recipe.
Love CK