What more can you ask for, after a tiring day at work in this scorching weather,  Ice Tea is something that will not only quench your thirst but also chills and refreshes your mood. I have seen people buying & drinking Ice Tea , but when you can make at home which is much healthier & delicious than store bought Ice tea , why not give it a try 🙂 I bet you will be addicted to this recipe , the way I am .It is super easy & superrrrrr refreshing.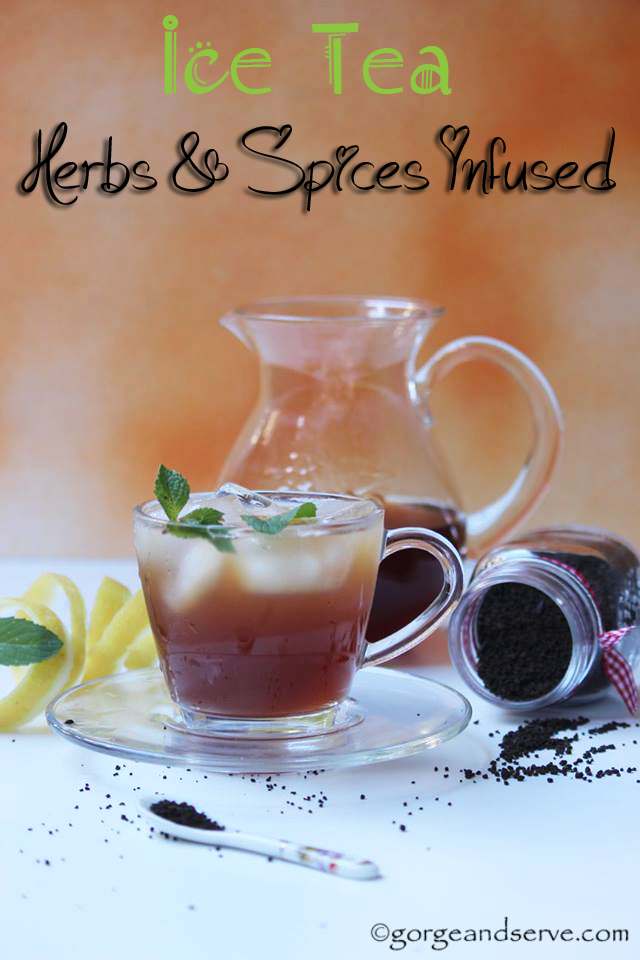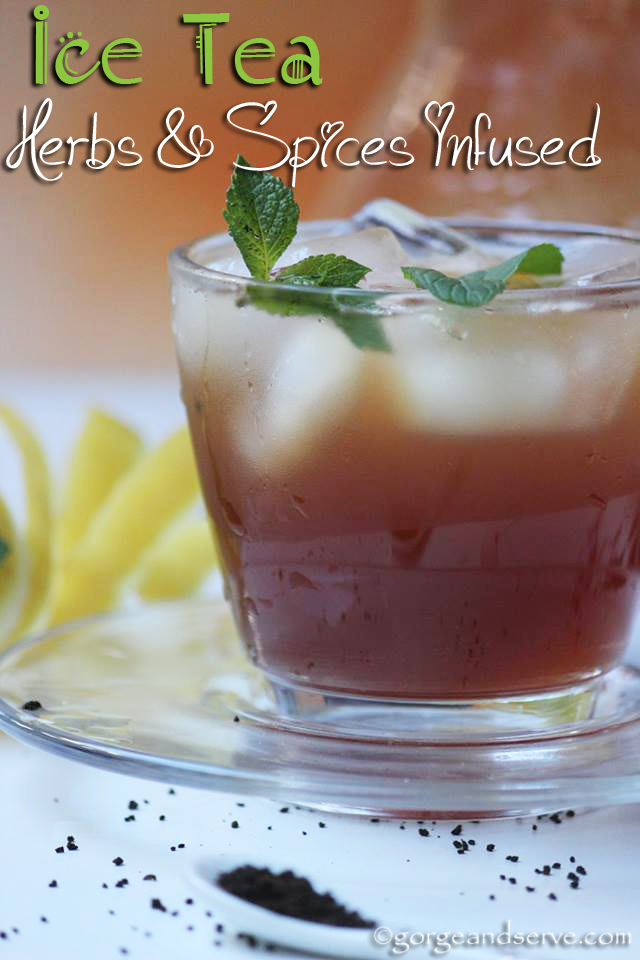 Yields 2 cups
Ingredients
2 cups water
1 tsp tea powder
1/2 cup of sugar
2 Cardamom pods ( broken)
3  Mint Leaves
1 inch Ginger ( chopped )
1/2 Lemon juice
2-3 Lemon grass
Lots of Ice Cubes
Process
Boil 2 cups of water by adding 1tsp of Tea powder& half cup of sugar.
Allow it to boil for 2-3  minutes.
Once the water boils, add ginger pieces, mint leaves, cardamom pods, lemon grass and turn of the flame.
Cover the tea pot for 5 min so that all the aroma of the spices & herbs are infused .
Strain the tea,Allow the tea concentrate to cool.
Squeeze lemon in the concentrate and mix well.
To Serve : Fill a glass with ice cubes, place the lemon curl for garnishing and pour the tea concentrate.
Garnish few mint leaves on the top.
Cool and refreshing ice tea is ready!
To make lemon curl : Peel the skin of a firm lemon with a sharp knife & place this peel in a chilled water till the time of garnish. 🙂
Isn't this is such a simple & gorgeous drink 🙂 next time please don't waste your money in buying store bought Ice tea when you can make this fab drink at home .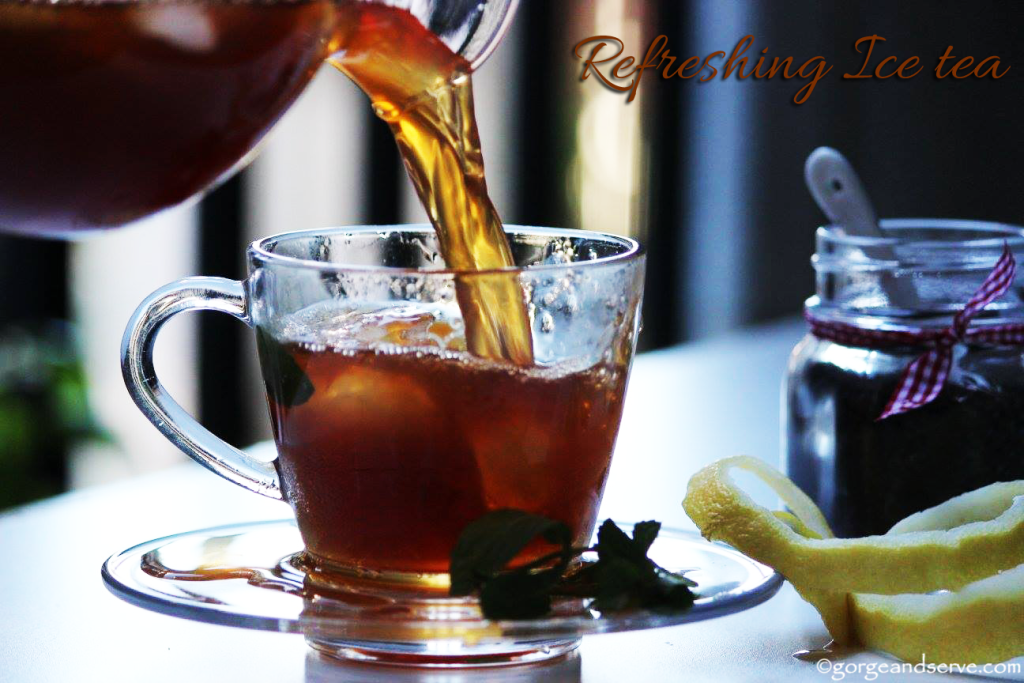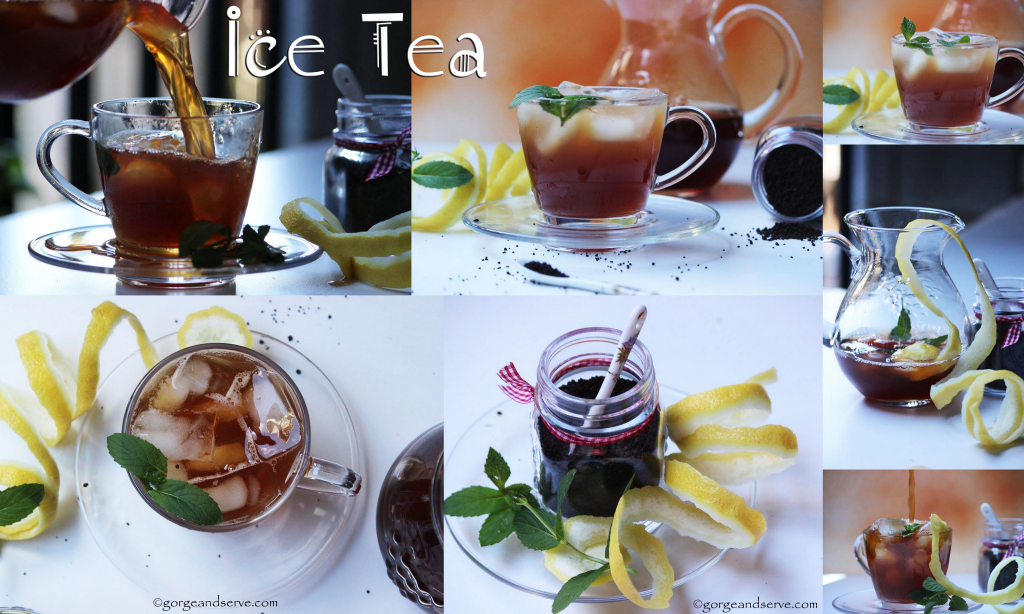 Love CK