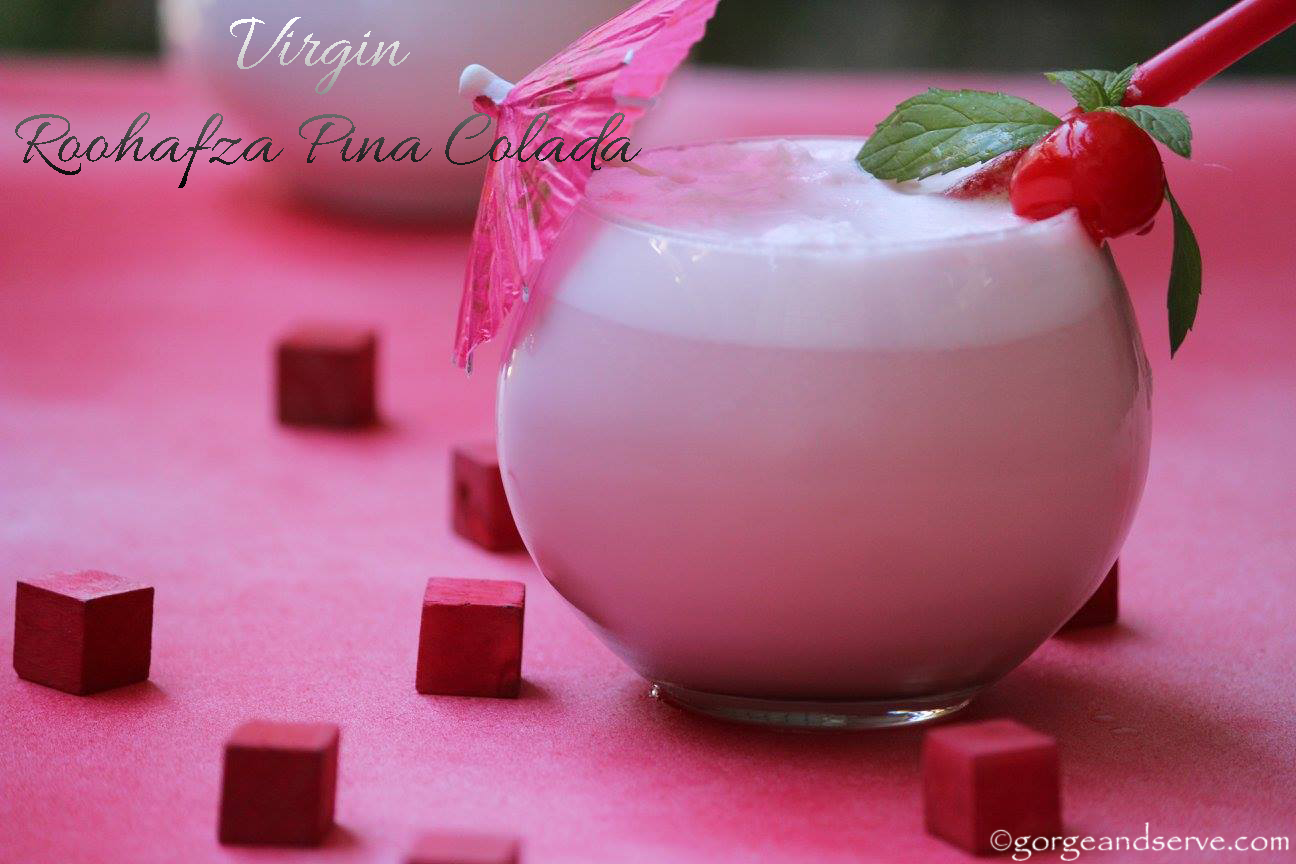 Virgin Roohafza Pina Colada
The national drink of Puerto Rico has made rage all over the world with its refreshing & mind blowing taste. Gorge & Serve brings you a fusion of this exotic drink & our Indian traditional concentrated squash Roohafza which is a blend of pure crystalline sugar, distilled natural extracts of citrus flowers, aquas of fruits, vegetables and cooling herbal ingredients. Virgin Roohafza Pina Colada , this fusion drink will surely make you a fan and you will never be able to forget the refreshing taste. A new twist to the most popular tropical beverage. Sometimes experiments bring you outstanding results. I always say to believe you need to try & taste 🙂 This can be a wonderful Brunch mocktail option. It can transform a simple breakfast into something fun and spectacular.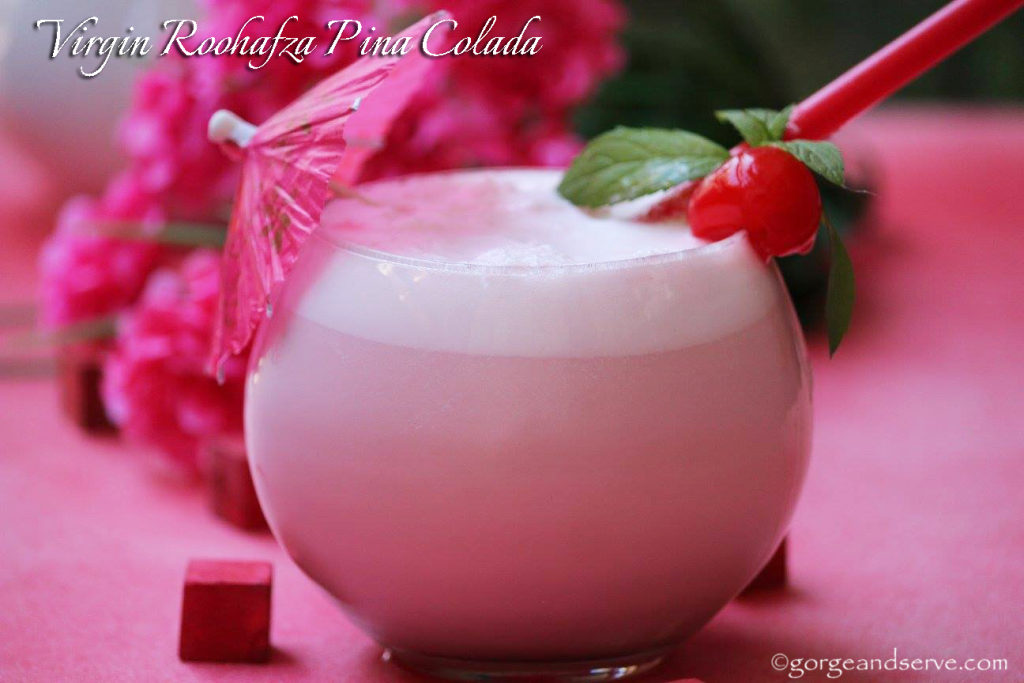 It's a simple recipe, you can get Roohafza in any Indian store & use it to make various desserts & beverages. I have been doing lots of experiments with this syrup lately & results were amazing & satisfactory. Roohafza Nutella Hot Chocolate a twist to the conventional hot chocolate for all chocolate lovers, Coconut Laddu a traditional Indian dessert made with again simple ingredients & Roohafza 🙂 I am in love with Roohafza & its unique taste. I made the non-alchoholic version of Pina colada ,but all alchocol lovers can add rum & surely enjoy the cocotail version of it 🙂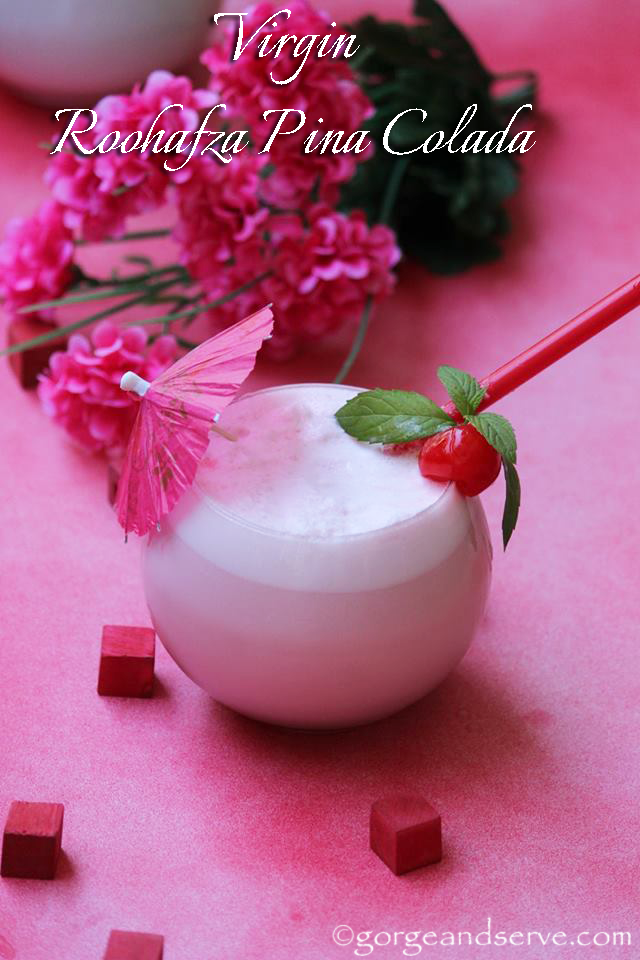 Ingredients
1/2 cup Pineapple juice
1/2 cup coconut Milk
1 tbsp cream
5 tbsp Roohafza
Lots of ice
Glass to serve
Cherry & Mint for garnishing
Process
In a blender mix pineapple juice, coconut milk, cream, roohafza & lots of ice & blend for 1-2 min.
Pour in a glass & garnish with cherry & ming sprig.
Enjoy the Fusion 🙂 ting !!
You cannot miss this awsome mocktail this summer, You should & must try this 🙂 Enjoy & feel that you are on a vacation to Havana & make this for yourself.
I enjoyed my brunch mocktail today, so don't wait & you enjoy it too 🙂 Cheers!
Love
CK