Desserts are an integral part of our lives, don't you agree with me. I know some people always find an excuse to eat something sweet so I can say it's an integral part of our food habit.The history of desserts is more than just a mere recounting of the first ice cream cone or the first time something sweet was served.Ancient civilizations enjoyed the occasional treat of fruit or nuts rolled into honey. As I always say everything has History 🙂 and it's so awesome to learn about it.
Who doesn't love Popsicle, I mean I remember when I was a kid , buying & eating Popsicle from local hawkers . Time has changed but this one dessert is still everyone's favorite. I have witnessed so many changes as I grew but love for Popsicle is still the same around the globe. I have seen people from all ages eating Popsicle,so it's not just kids who enjoys it but it's everyone.Since it's father's Day & it's Thursday the team is back again with some of their awesome creation . I am excited to present you my share on this dessert week. It's my " Watermelon & Kiwi Pops " bringing the memories back from childhood 🙂
This recipe is part of recipes with a cause for Diabetes Friendly Thursday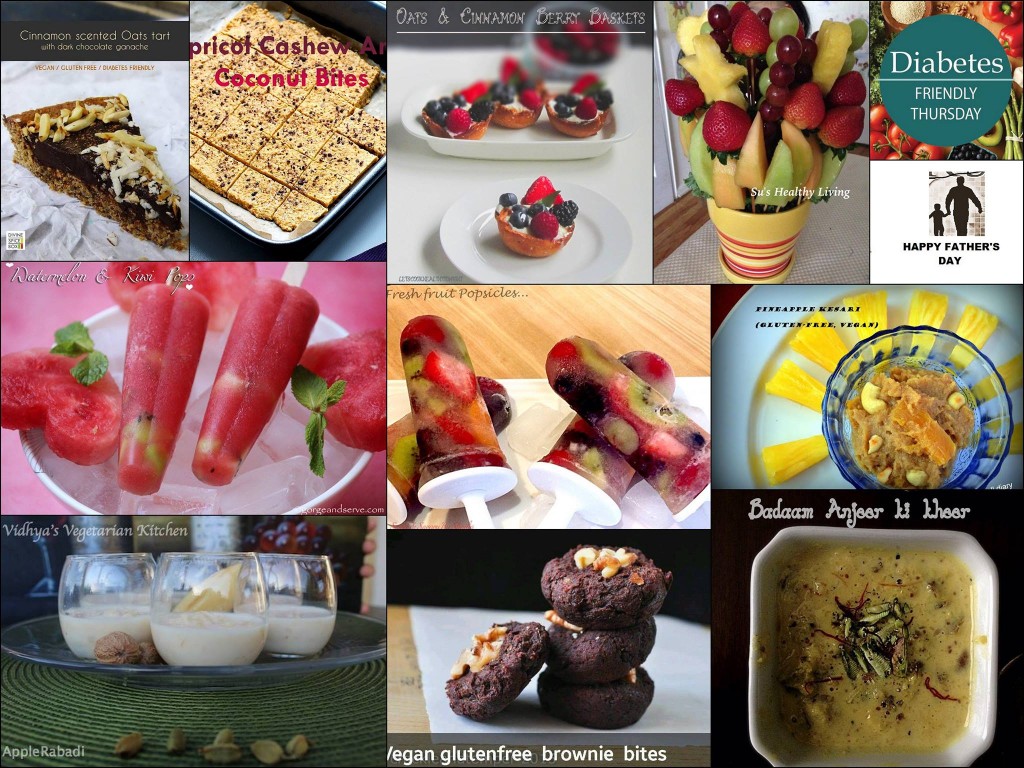 I am a proud DFT blogger. To learn about DFT, read this link. To view more DFT recipes, Click here!
Celebrate Father's Day with DFT Team with healthier and diabetes friendly desserts, this week !
The proud DFT team brings the most healthy & delicious desserts recipe this week. I am contributing to the cause with  " Watermelon & Kiwi Pops" An ice pop is a water-based frozen snack. It is also referred to as a popsicle ,freeze pop , ice lolly , ice block, icy pole, orchihiro .It is made by freezing flavored liquid (such as fruit juice) around a stick. Often, the juice is colored artificially.Once the liquid freezes solid, the stick can be used as a handle to hold the ice pop.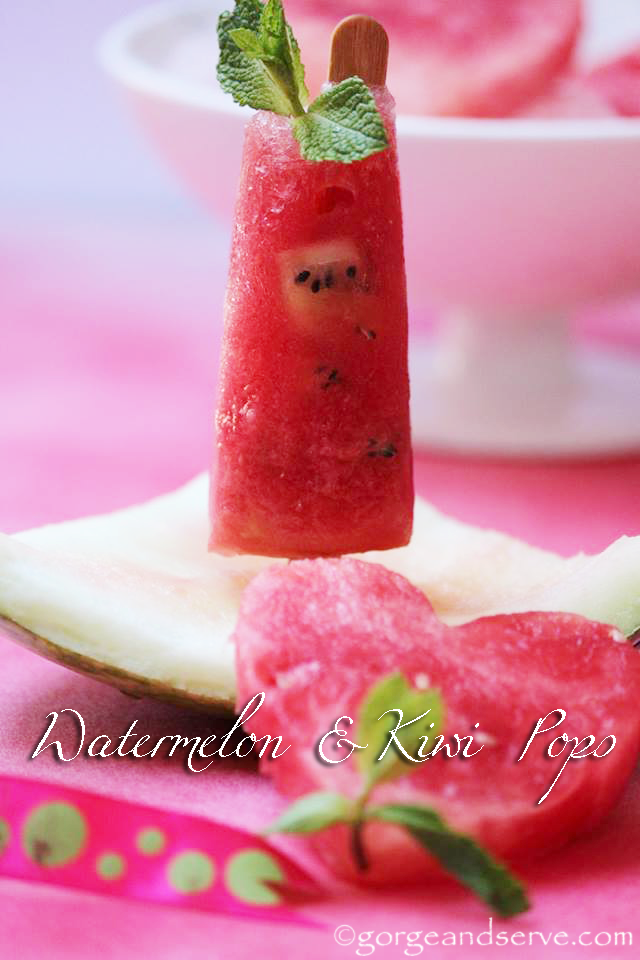 I figure if you have delicious popsicles like this well-stocked in the freezer, you'll save a few dollars—and better yet, I know what this is made of—pure fruit. That's right, no additives, no sugar added—nothing but ripened watermelon and kiwi.it's an awesome deal 🙂 dont you think so ?? In the hot summer months, popsicles are a perfect way to cool down while enjoying a delicious, fruity treat. Frozen, refreshing, mouth-friendly candy on a stick cannot get any better… or can it?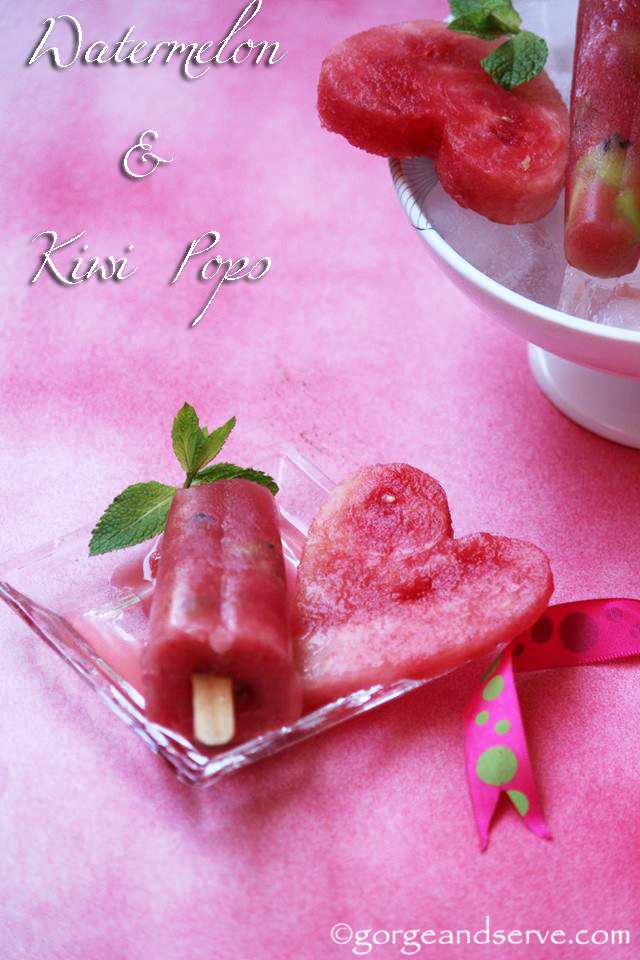 Serves : 4 Pops
Ingredients
2 cup fresh watermelon chopped
1 Kiwi chopped into small pieces
Process
Place all watermelon in a blender and process until smooth.
Place kiwi slice in mold and fill popsicle wells with watermelon juice.
Continue layering like that until wells are full.
Insert popsicle stick and let freeze until solid.
NOTE :  If your watermelon is not at its peak and lacking some sweetness, add 1 tablespoon of any sweetner at a time to the mixture until preferred sweetness is reached. The amount of popsicles this recipe yields will vary on the mold used.
Now, lets look at some of the healthy facts of the key ingredients of this recipe
Watermelon : Watermelon is good for diabetes management and should form part of a diabetes diet. Watermelon is rich in nutrients which benefit the body in many different ways. High vitamin A content helps maintain your cells' health and is good for the eyes. Vitamin C helps the body to fight infections and is a potent antioxidant. It is rich in vitamin B1 and B6 which help keep energy levels high. High potassium & magnesium levels help blood circulation, regulate nerve impulses and have a beneficial effect on blood pressure. It is fat free and cholesterol free, both important factors in a diabetic diet. In fact, it delivers more nutrients per calorie than most other fruits.
Kiwi : Studies have showed that Kiwi can be consumed by patients having type 1 and 2 diabetes. Due to its fiber and fructose found in Kiwi fruits, the glycemic index is extremely low (53). This mean that eating this fruit will not increase blood sugar level significantly.It contains Inositol necessary for controlling blood sugar levels in diabetics.  It enhances the sensitivity of insulin in the human body which can lead to higher absorption of glucose into the cell that lessens the sugar in the blood stream.Kiwi fruit is low in fat that aid in gaining weight. The weight of type 2 patients need to be regulated so that their diabetes will also controlled.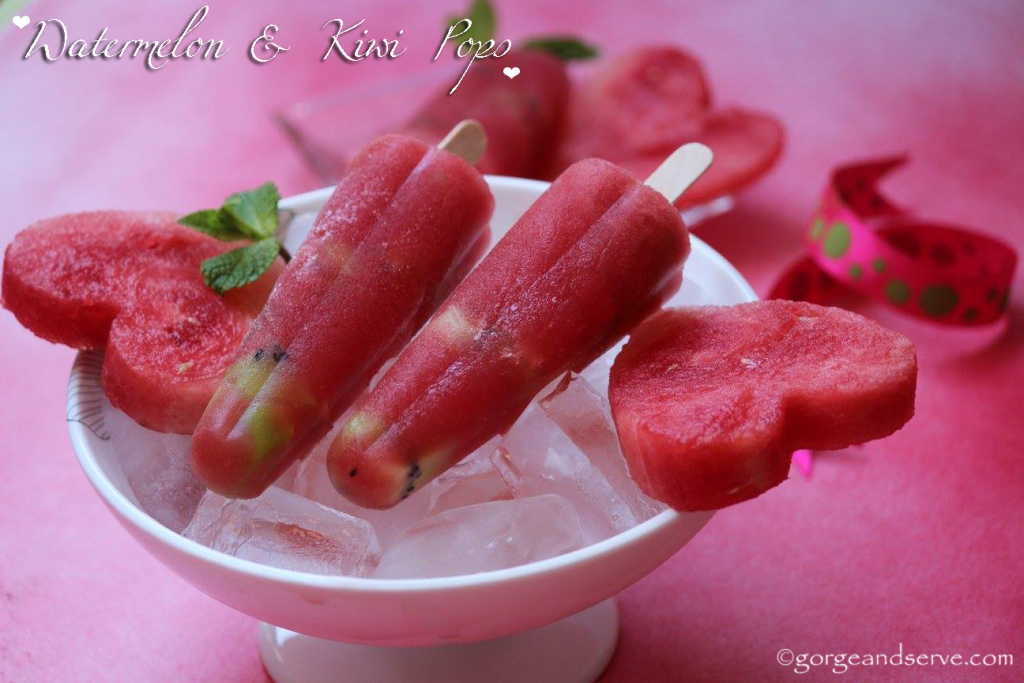 Watermelons are mostly water — about 92 percent — but this refreshing fruit is soaked with nutrients. Each juicy bite has significant levels of vitamins A, B6 and C, lots of lycopene, antioxidants and amino acids.There's even a modest amount of potassium. Plus, this quintessential summer snack is fat-free, very low in sodium and has only 40 calories per cup. So do try out this simple yet delicious and super healthy dessert.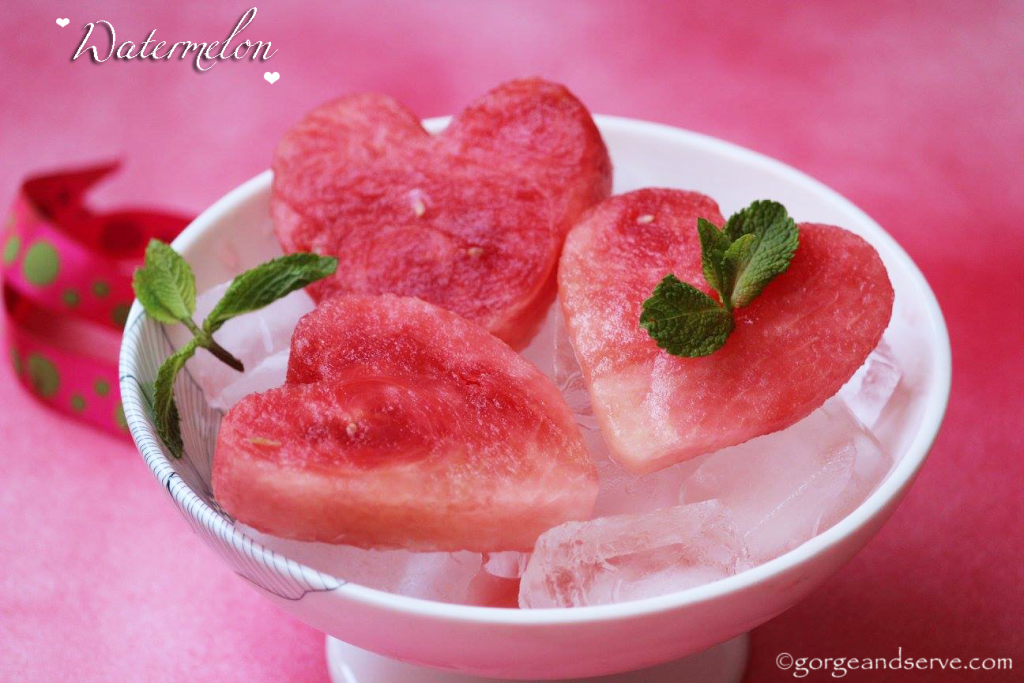 Please hop in to DFT page for more diabetic friendly recipes.
Disclaimer : I am not a nutritionist or dietician. My knowledge and information is based on my research and reading from different resources. Please consult your doctor or dietician before making any changes to your diet.
Recipes from my lovely DFT bloggers:
Sonal: Badaam Anjeer ki Kheer
Prachi: Cinnamon scented Oats tart with dark chocolate ganache
Anupama: Apricot Cashew And Coconut Bites
Swati: OATS & CINNAMON BERRY BASKETS
Shailaja: Fresh fruit Popsicles
Suchitra: Fruit Bouquet
Srividhya : Sugar Free Apple Rabadi
Parvathy : Vegan Gluten free Brownie Bites
Apsara : Pineapple Kesari