Back in India Roohafza is one of the most common beverages served to guests during summer . Its traditional,it unique 🙂 So what is Roohafza?? so for people for whom this is new let me explain you …A blend of pure crystalline sugar, distilled natural extracts of citrus flowers, aquas of fruits, vegetables and cooling herbal ingredients, it's a non-alcoholic concentrated squash. ROOH AFZA's cooling effect is long lasting for it not only instantly quenches the thirst but also rapidly cools the entire system and gives back the body the vigor, vitality and freshness depleted by excessive heat.. It was founded by Hakeem Hafiz Abdul Majeed in 1906 in India. Since then it has found a very special place in every home in India as well as Pakistan. The most common drink made with Rooh Afza is with cold milk and ice, the closest western equivalent is strawberry milk.
Today I am using this traditional Indian concentrated syrup & the most fashionable & westernized drink Hot chocolate & making a fusion drink 🙂 Roohafza Nutella Hot Chocolate.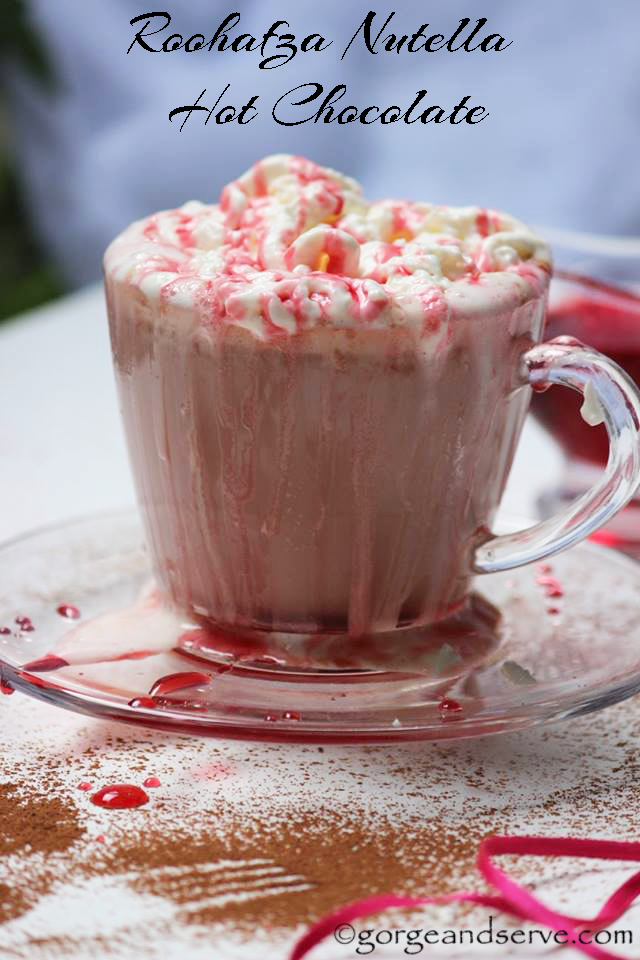 It's simple & extremely delicious. This is kid friendly & I am sure your kids are gonna love this.If your kids throw tantrums while drinking milk,this is one brilliant idea to indulge your kid for milk. Just add 2 very simple & common ingredients & voila you have your yummylicious drink ready. But why should kids have all the fun. If you are feeling low or having mood swings this drink will surely give you some kick start.You need to try this to trust me 🙂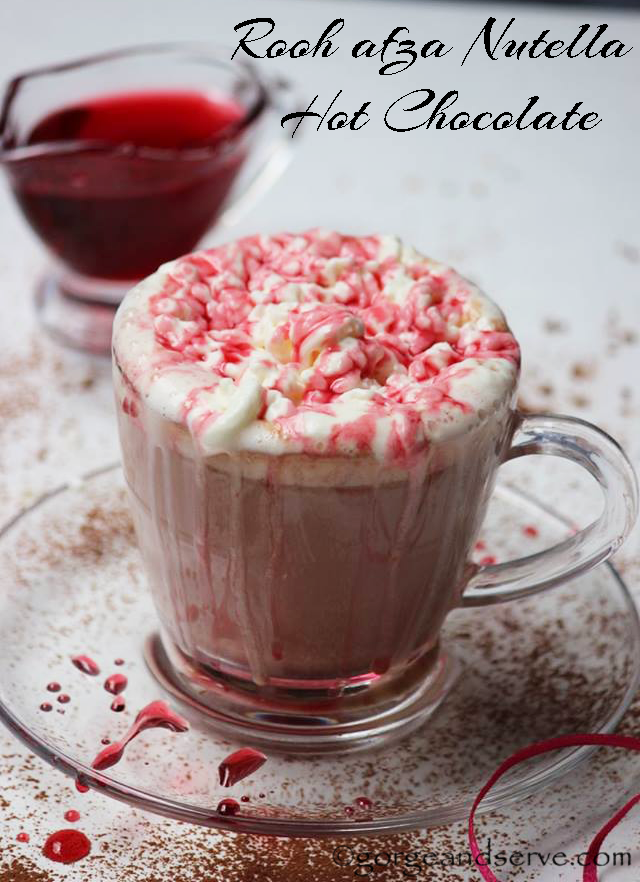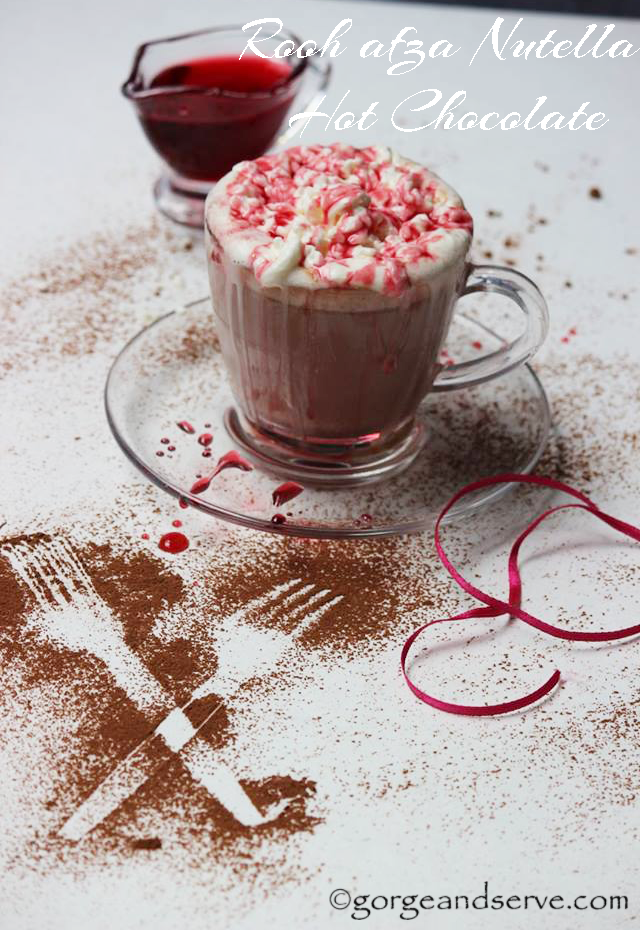 Serves 1 person
INGREDIENTS
1 cup milk
1/2 to 1 tbsp Nutella
1/2 to 1 tsp Roohafza syrup
Whipped cream for serving
Roohafza syrup for serving
INSTRUCTIONS
In a medium saucepan, combine milk, nutella over medium heat until heated through, about 2-3 minutes.( keep stirring to mix the Nutella & milk nicely )
In a glass or cup add the Roohafza syrup & add the nutella milk, mix well.
Serve immediately, garnished with cream and drizzle chocolate syrup, if desired.
Lets the Kid & you enjoy the heavenly Roohafza Nutella Hot Chocolate  🙂 Ting !!!!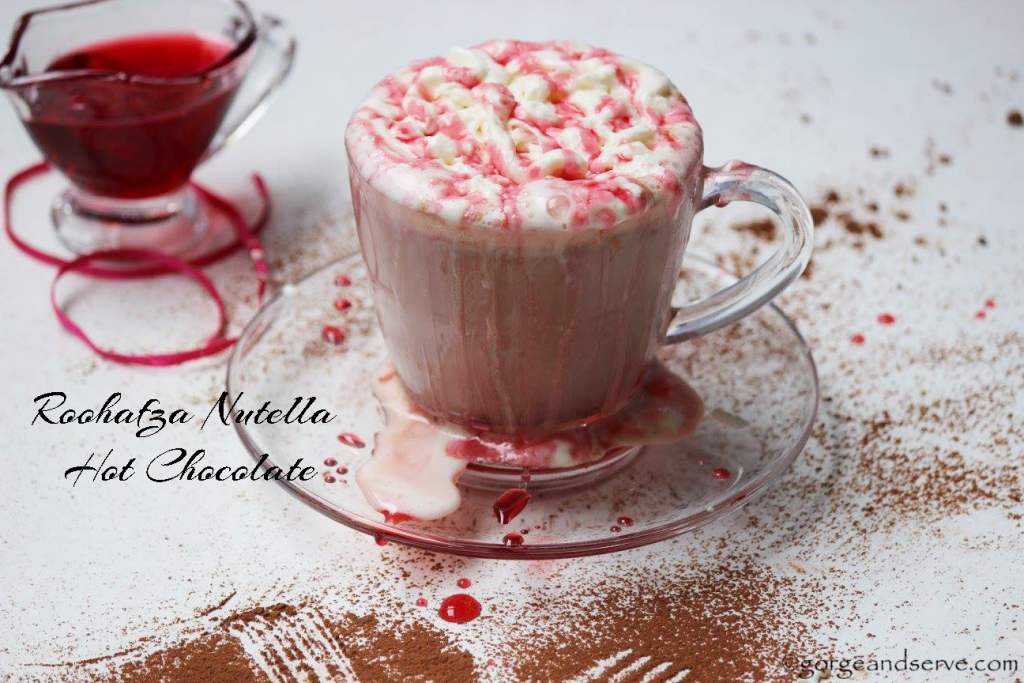 You can also try my basic Nutella Hot Chocolate  with a dash of cinnamon it's equally delicious & sinful.Do try this simple yet very scrumptious drink & lets see what your kids have to say about it. I don't have kids but I make this for my nephews & they simply love it .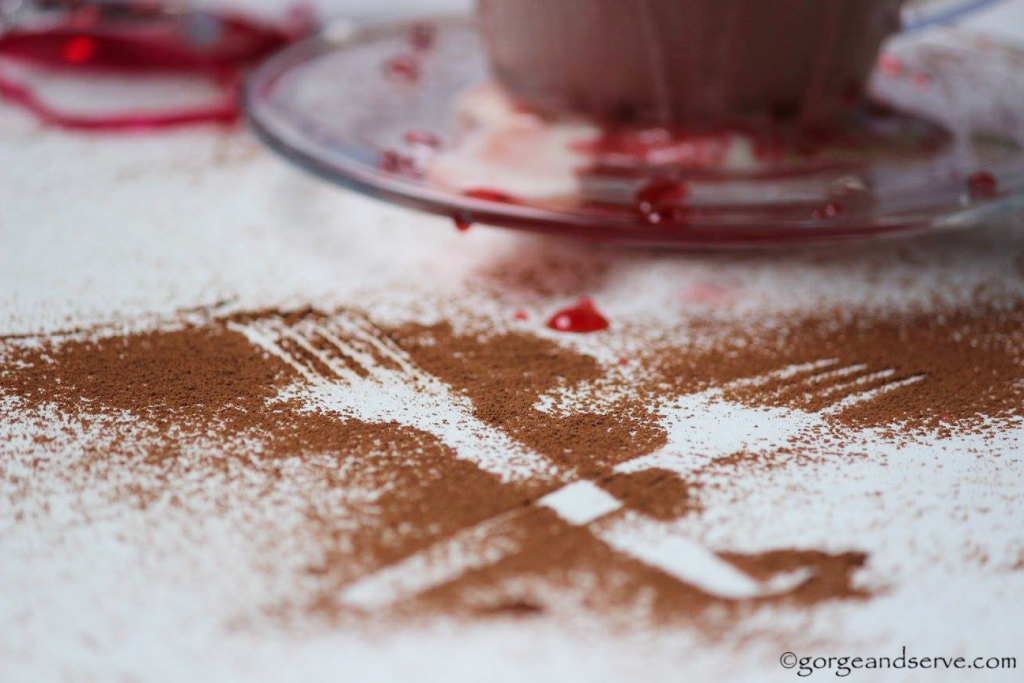 Love
CK