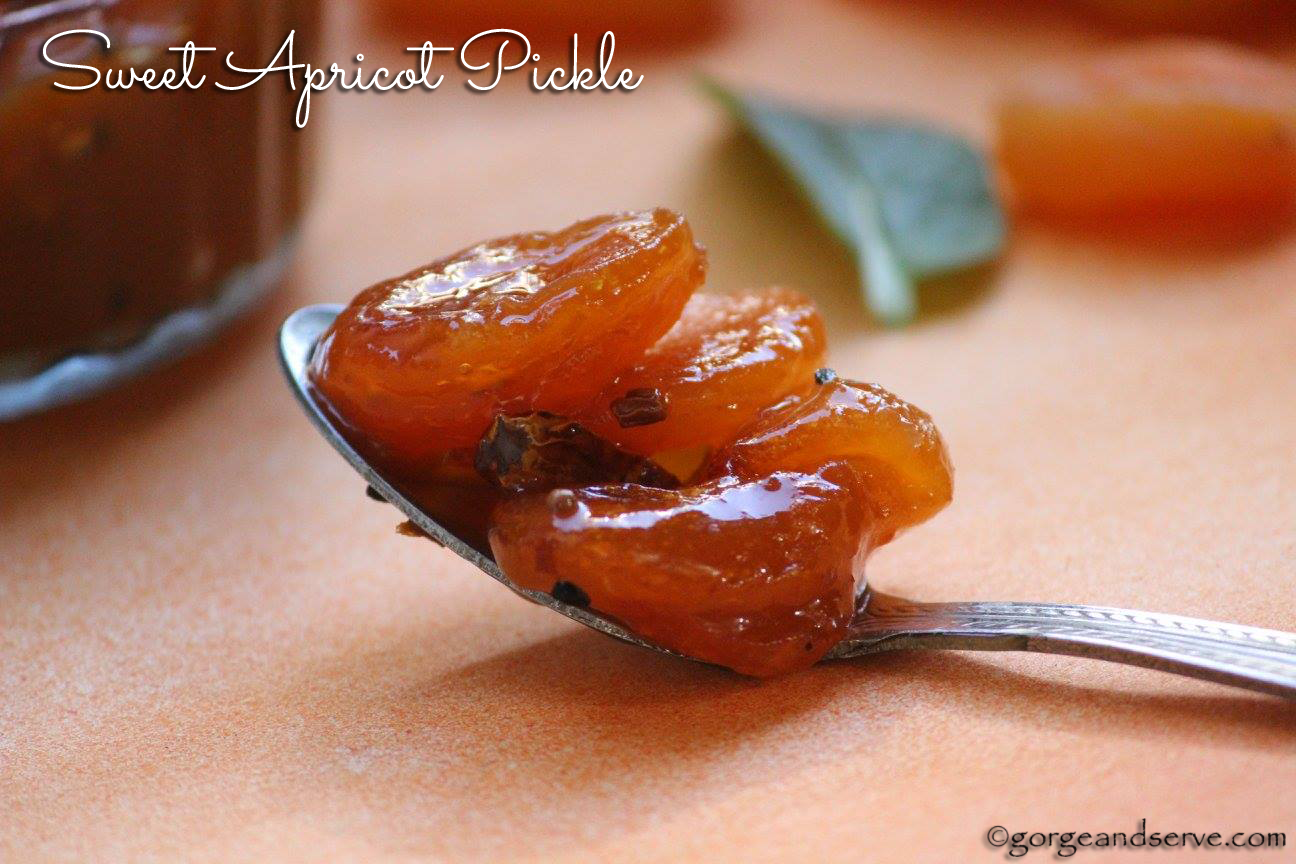 Sweet Apricot Pickle
Are you wondering how does it taste?? You need to make it to taste 🙂 Its so damn easy & tasty that after making you will not be able to control & while making the pickle , the smell was making me crazy. The use of jaggery gives a wonderful twist to this delicious pickle.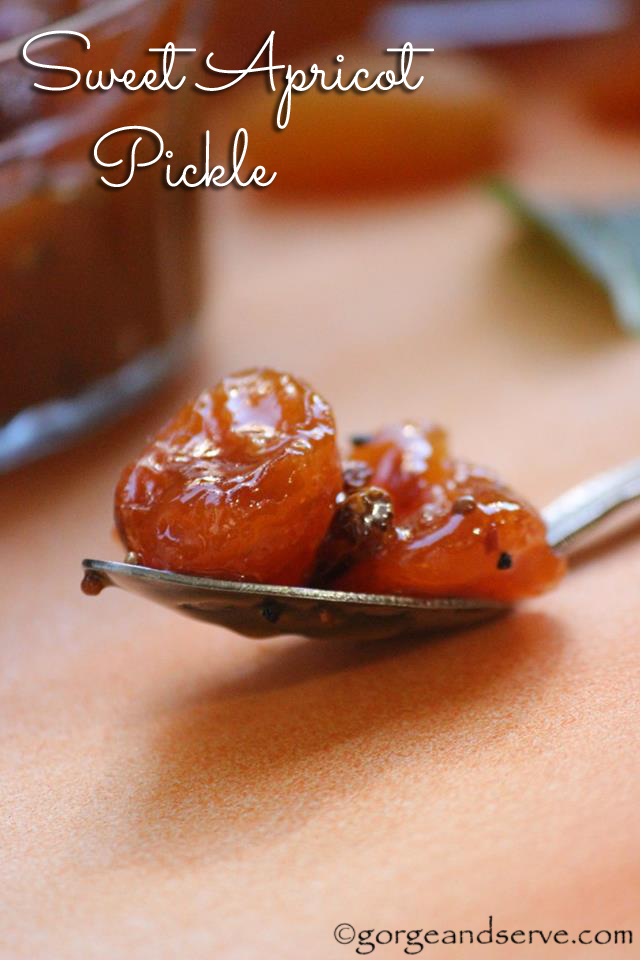 Jaggery is a traditional non-centrifugal cane sugar consumed in Asia and Africa. It is a concentrated product of date, cane juice, or palm sap without separation of the molasses and crystals, and can vary from golden brown to dark brown in color. It contains up to 50% sucrose, up to 20% invert sugars, and up to 20% moisture.Jaggery cleanse your body, act as a digestive agent, sweeten your food in a healthy manner, and provide good amounts of minerals.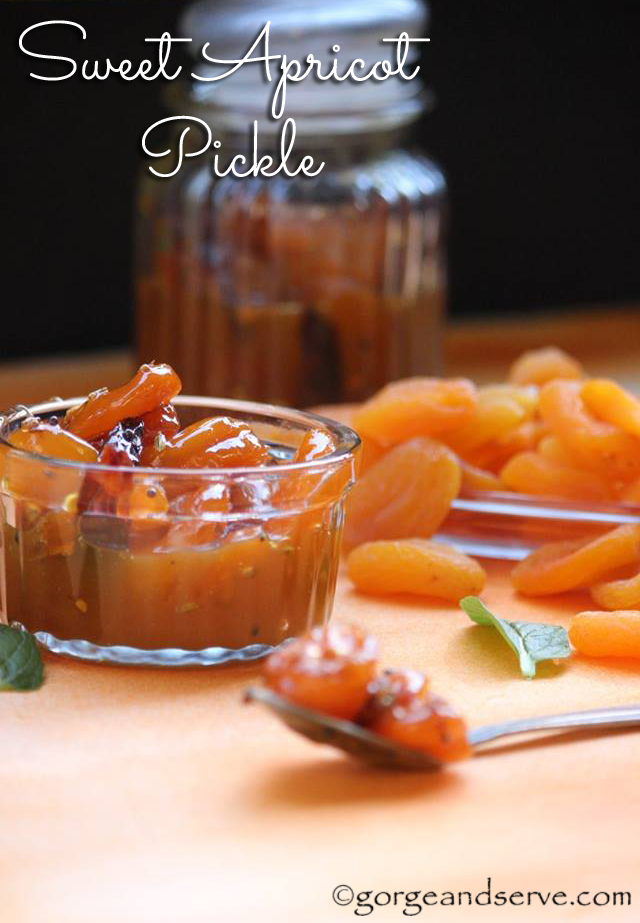 Talking about Apricots , they are beautifully orange colored fruits full of beta-carotene and fiber that are one of the first signs of summer. Although dried and canned apricots are available year-round, fresh apricots with a plentiful supply of vitamin C and are in season in North America from May through August. Considered as Aarelative of the peach, nectarine, plum and cherry, apricots are fragrant, with a soft, velvety skin that ranges from pale yellow to deep orange. Inside there's a large kernel that will fall out easily if the flesh is ripe.
Dried apricots are excellent sources of dietary fiber. They're especially rich in soluble fiber, the type that dissolves into a gel-like substance and binds to fatty acids to encourage their excretion in waste.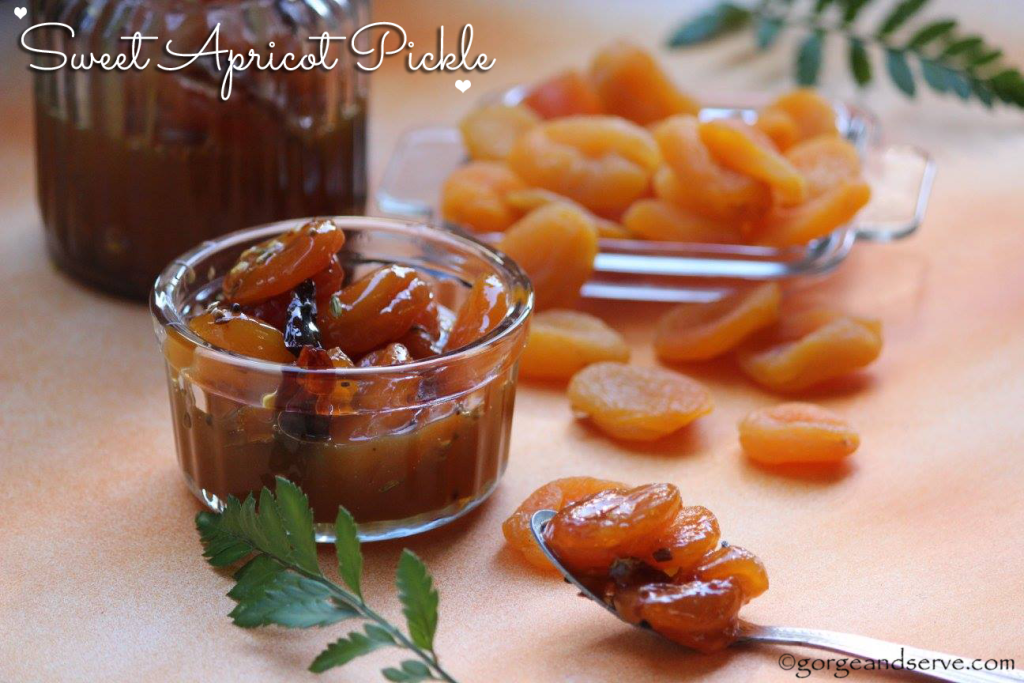 Ingredients
1 cup Dried apricots
1/2 cup Jaggery
1 tsp Panch phoran ( see below )
3-4 Whole dry red chilies
1/2 cup Water
2 tsp Veg Oil
Process
Heat oil in a small kadai/pan and add panch puran. Let it crackle.
Add apricot and stir for couple minutes.
Add red chilies and stir for few more minutes.
Add crushed jaggery and water.
Let it simmer on medium low for 10-15 minutes until the syrup thickens & the apricots are soft.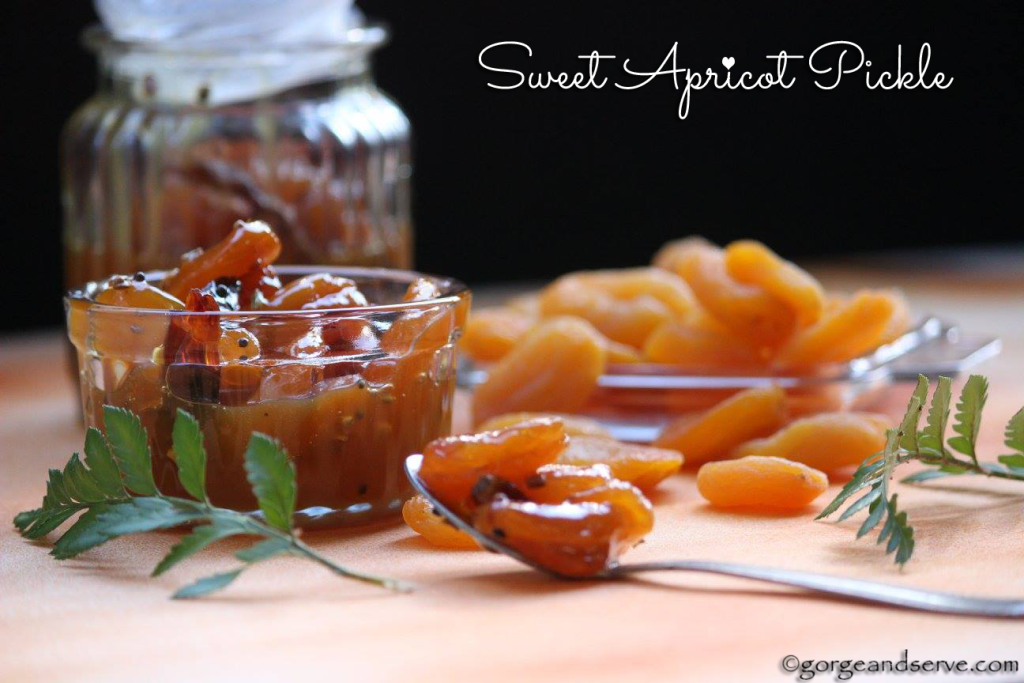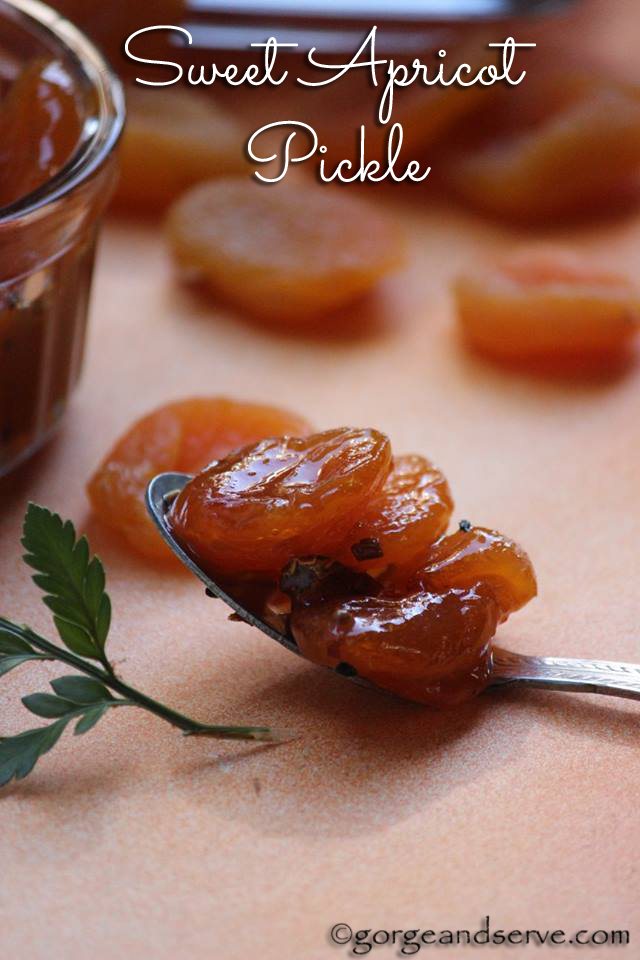 What is a Panch Phoran ?
Panch phoran , is a whole spice blend, All the five spices in panch phoron are seeds.Typically, panch phoron consists of fenugreek seed, Kala jeera (Mangrela), cumin seed, black mustard seed and fennel seed in equal parts.Unlike most spice mixes, panch phoron is always used whole and never ground. Traditionally, panch phoron is used with vegetables, chicken or  fish, lentils, and in pickles.
This is simple & sweet & a perfect condiments for parathas . Try out this simple recipe & enjoy Ting !!!
Love
CK