Today hot chocolate might be thought of as a creamy treat for kids after a day of sledding and snowball fights, but it has been a source of strength and wellness for thousands of years. Between 3,000 and 4,000 years ago, cacao plants were first cultivated in Mesoamerica by the Olmec, living in southern Mexico. Rather than eating chocolate in solid form, however, the nibs from the cacao plant were ground into a paste and mixed with water to make a chocolate drink known as "xocolātl." In order to achieve its frothy consistency, the mixture was poured back and forth between two bowls or jugs.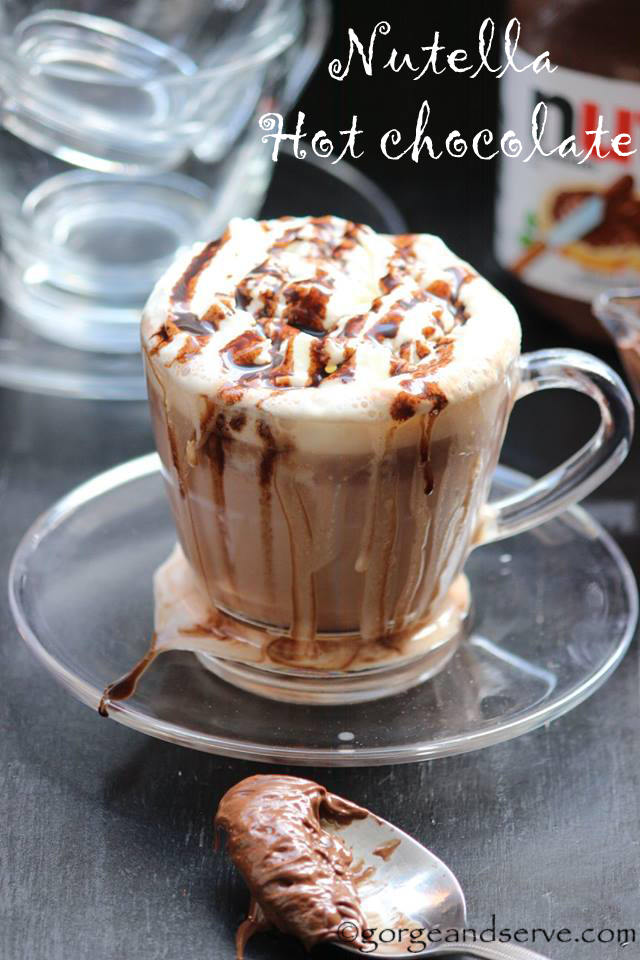 Everything has history you know 🙂 I am sick today & nothing can give me more happiness than a cup of hot " Hot Chocolate " . And with homemade hot chocolate, you can control the sweetness and indulgent chocolate levels to taste – the boxed mix is always a little too strong for me.Today I am making my Hot Chocolate with Nutella. But why nutella ????? Nutella is love, Nutella is life. Nutella is one of the best thing that was ever created on earth. I just love the combination of hazelnut and chocolate together.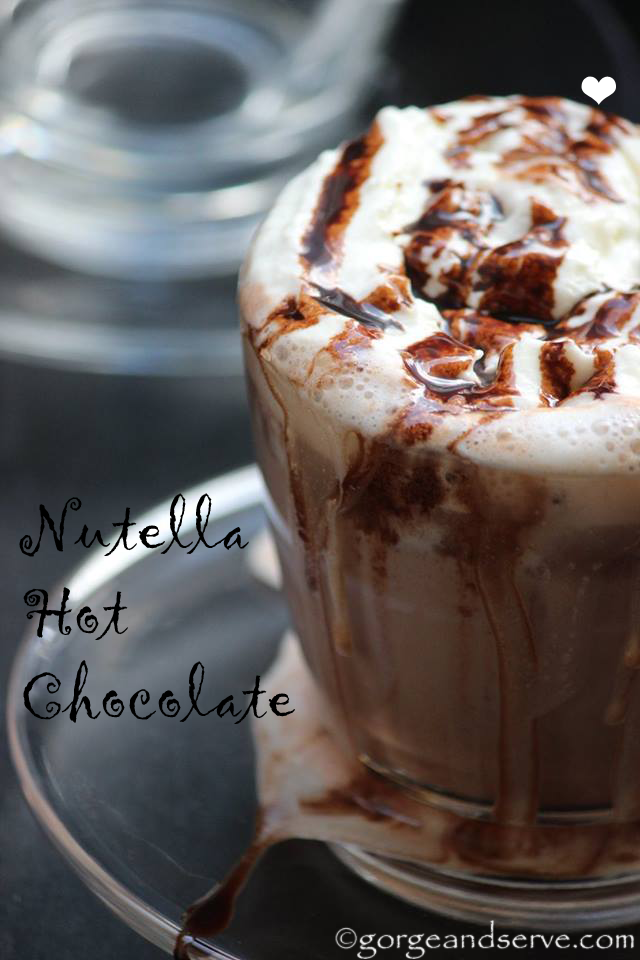 For me Chocolate is medicinal &  is the only therapy I need when I am sick.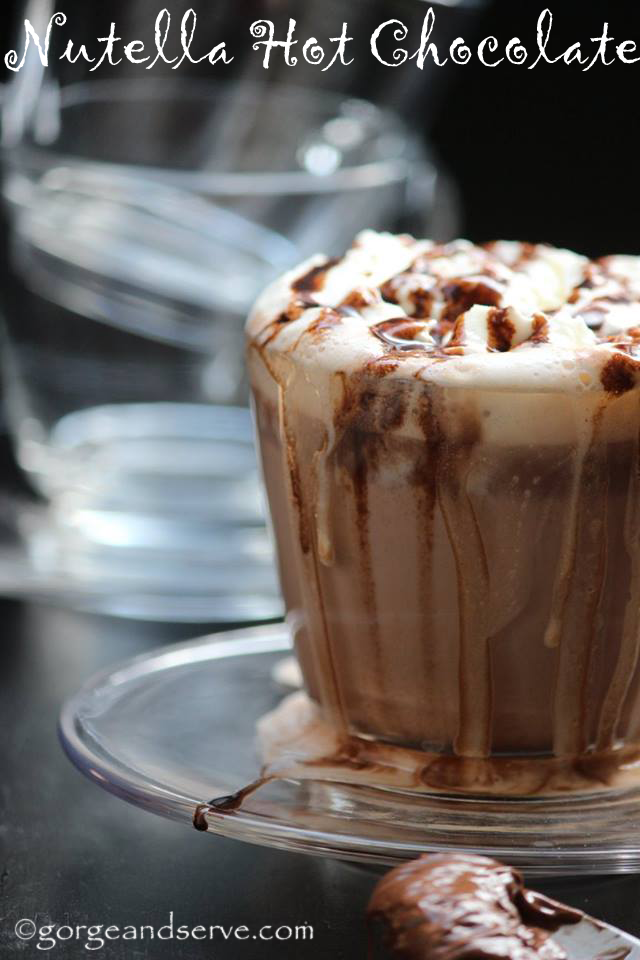 Serves 1 person
INGREDIENTS
1 cup milk
1 tbsp Nutella
Pinch of cinnamon
Chocolate syrup, for serving
Whipped cream for serving
INSTRUCTIONS
In a medium saucepan, combine milk, nutella and cinnamon over medium heat until heated through, about 2-3 minutes.
Serve immediately, garnished with cream and drizzle chocolate syrup, if desired.
Enjoy the heavenly Nutella Hot Chocolate & feel good 🙂 Ting !!!!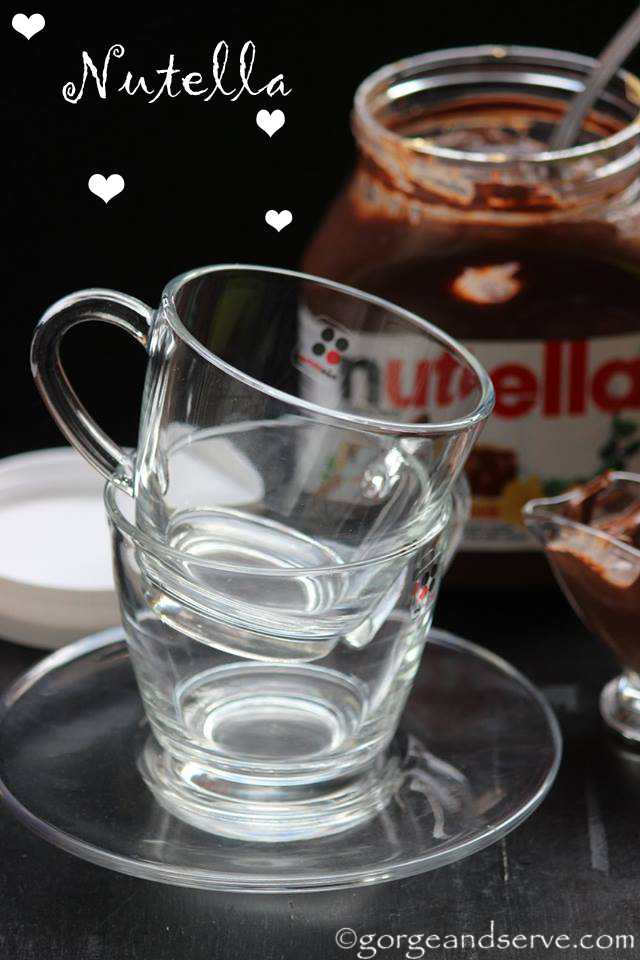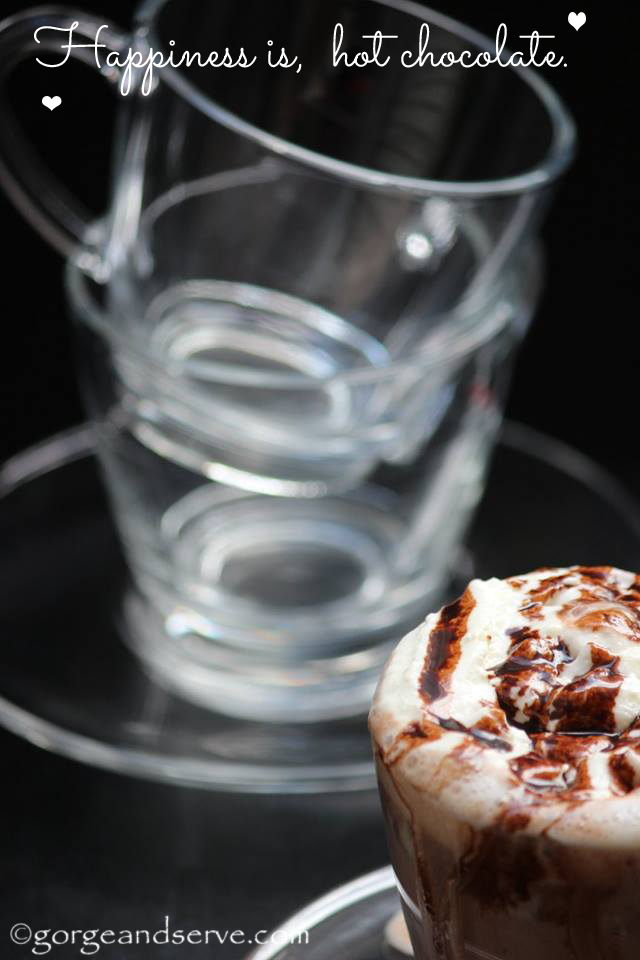 A little cup of cocoa,
I'm sending 'round your way.
I hope that you'll enjoy it,
on some cold,hot and every day!
As you sip this cocoa,
it's warmth will warm your heart,
just light your friendship warmed up mine,
right from the very start!
Love
CK