Are you a Lychee fan ???
I simply love lychee..they are hard from outside & juicy,pulpy & sweet from inside ,what a perfect combination . Do you know that Lychee trees are generally stunning hardwoods which could develop 20 to 40 feet in height. Lychee trees are usually well-known landscape trees within South Florida along with other regions of the southern U.S. Its a treasure of health benefits, it helps in Curing Constipation ( I can't help ,PIKU is in my mind ,I watched it 3 times in 3 days 😛 )
Coming back to this drink, few days back I got a can of lychee ,here we don't get good quality lychee. It's a exotic fruit here ( that's what my professor told me in my french class ) .I was not feeling like eating them, they were deseeded and I was not satisfied eating lychee so easily. I wanted to remove the skin & then eat ( how insane is that ,do u think so ???? ) there is something called satisfaction guys 😛 .so I decided to make a drink out of it ,which is again a very easy & basic drink ,but it tastes awesome.Simplicity at its best. Summer is here and who doesnt want t o experience different kinds of drinks. Summers are meant for that .So here I present you my gorgeous " Lychee Cooler"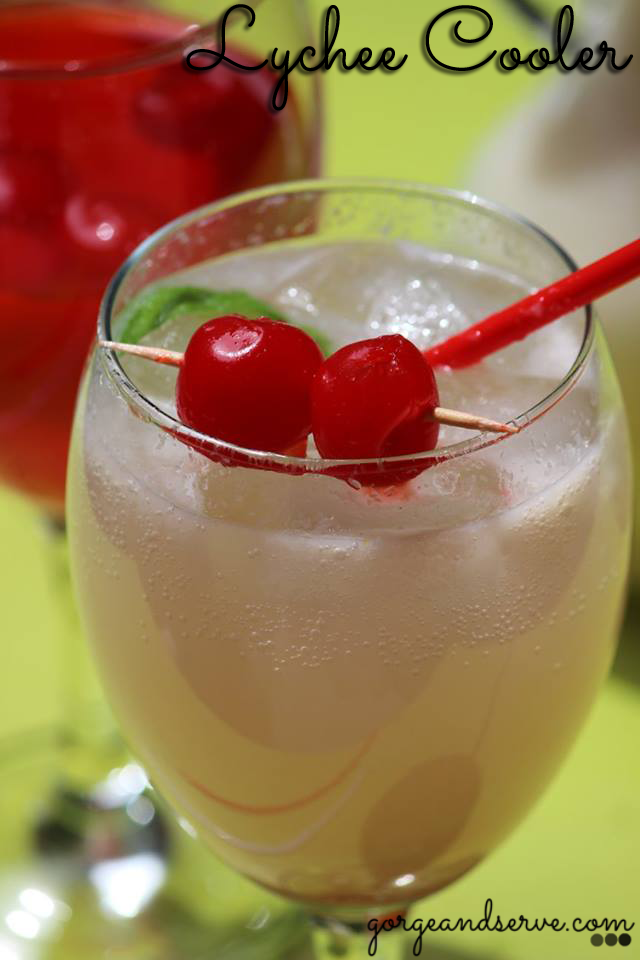 This is such a gorgeous drink foodies, with no fancy ingredients this is simply something that needs to be tasted !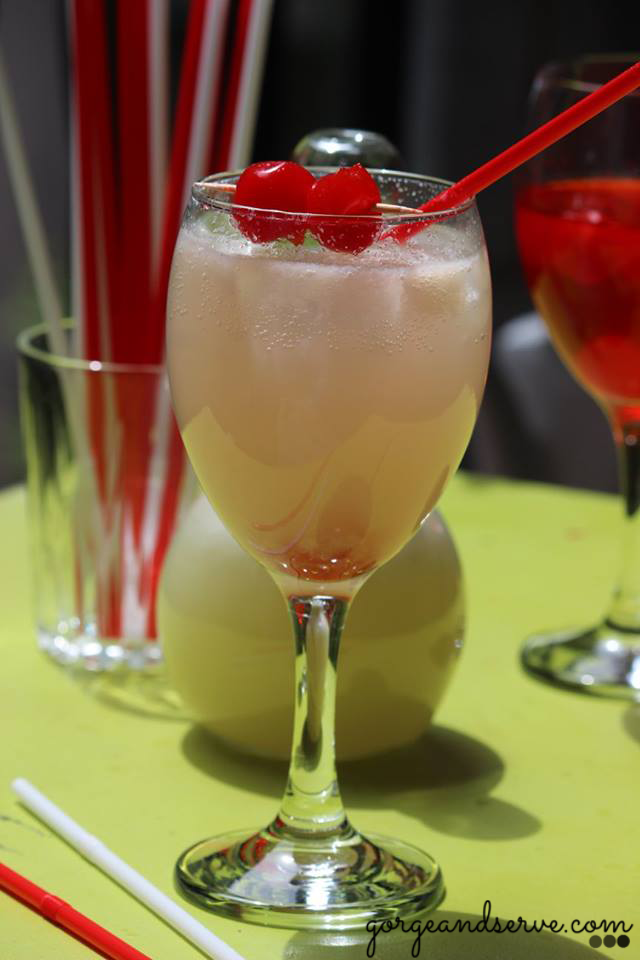 Serves  2 glasses
Ingredients
10 Lychees, deseeded
4 tsp sugar or to taste
1 tbsp lemon juice
5-6 leaves of basil plus more for presentation
1 tbsp grated ginger
Club Soda
Process
Grind the lychee pulp and strain to get just the pure juice.
Add in about 1/2 cup of water,the grated ginger, basil leaves and sugar till sugar completely melts.
Boil the water for about 5  minutes. Turn off the stove ,and let the ginger & basil gets infused well ,keep aside for 5 min.
After 5 min strain the sugar syrup to get rid of basil & ginger.
Mix this sugar syrup along with your Lychee juice.
Now add the lemon juice,mix well.
We have the concentrate syrup ready.
To Serve : Fill up a glass with ice cubes and add the concentrate to fill the glass 3/4th. Top it with Soda.
Your refreshing summer cooler is ready!
Garnish the way you like ,here i used cherry with a few basil leaves.
To get a little kick – spike it with a bit of vodka of your choice 🙂
 I made a mocktail version, but you can easily turn it into a perfect cocktail with some vodka as well.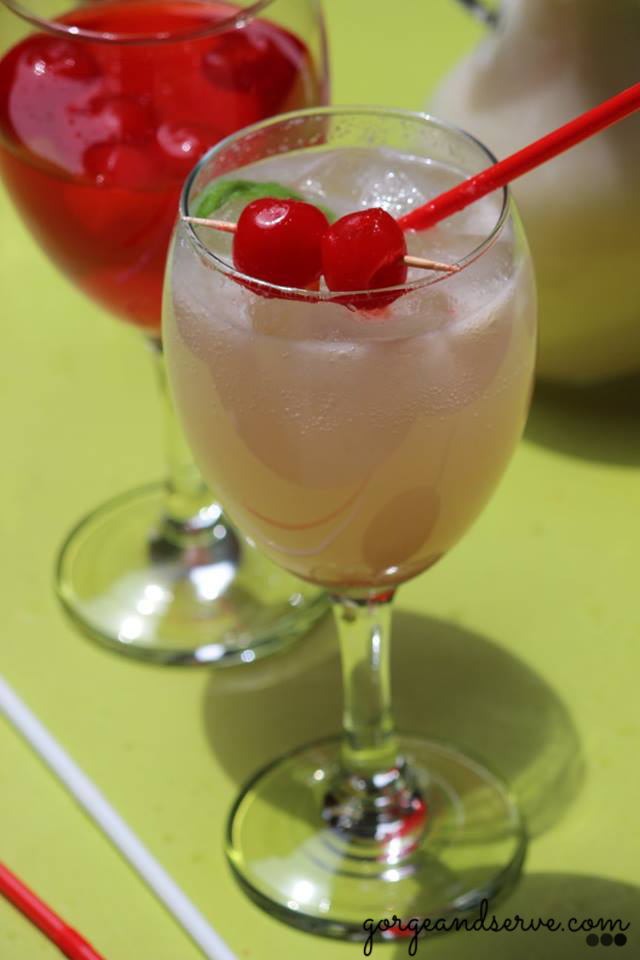 Summer is playing hide-n-seek in Montreal ,but no worries this just can't stop me indulging myself with drinks of my choice. So guys if you have leftover lychee in your fridge this is the right recipe for you .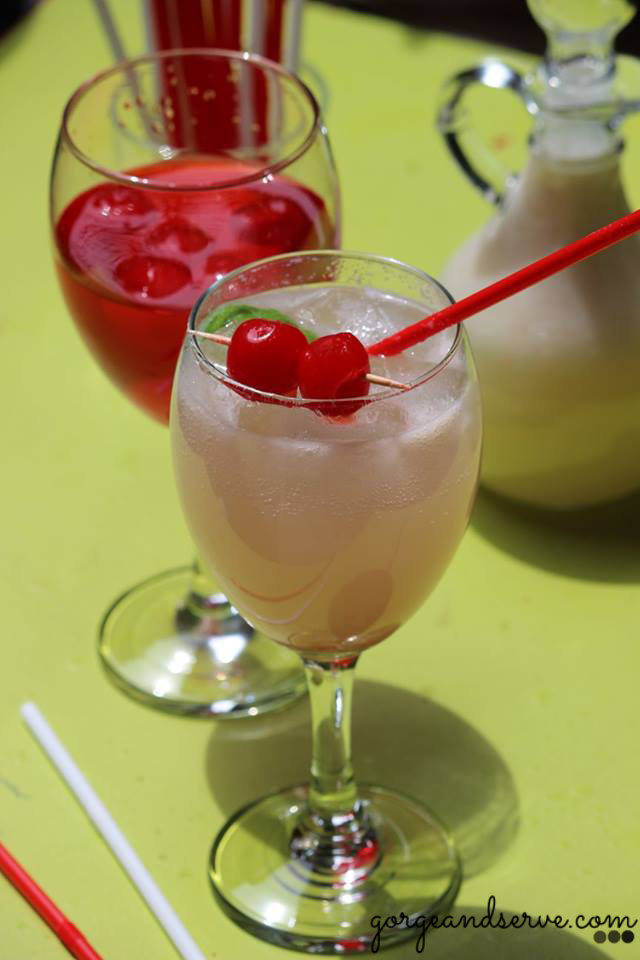 I like Lychee, but I no like-a pick-em!
I like Lychee, but it's too hard to pick
I like-a Lychee, but I poke with bamboo stick
I like-a Lychee, I used to climb da tree
I like-a Lychee, I used to pick it fo free
Love
CK