In a country where 'Tea' is preferred, we cannot overlook the popularity of our 'desi' favourite Lassi.
Lassi doesn't need an elaborate introduction,it's globally recognized 🙂 It's a popular,traditional, yoghurt-based drink from India and Pakistan. It's a blend of yoghurt, water, spices and sometimes, fruit. Sweet lassi, however, contains sugar or fruits, instead of spices.Mango lassi is made from yoghurt, water and mango pulp. It may be made with or without additional sugar depending on how sweet your mangoes are.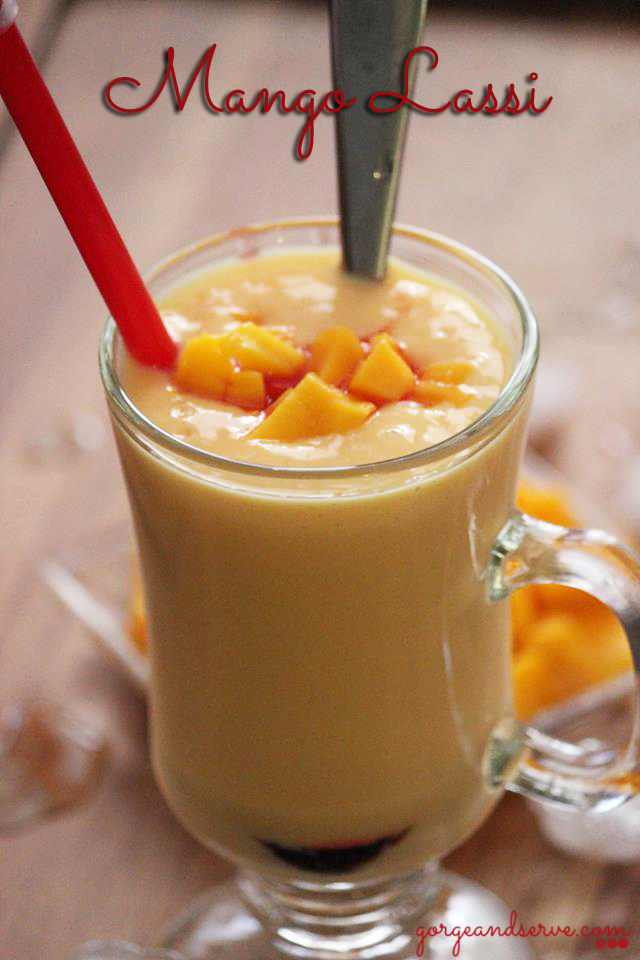 To give it a little twist I added roohafza ( store bought rose syryp).Lassi isn't supposed to be too thick. Its a light drink..so please stick to the measurements given below. You can of course add a bit more of either milk or yoghurt depending on your personal preference.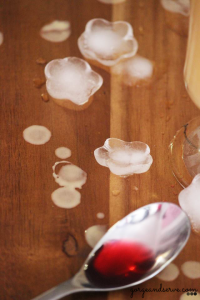 "Mango Lassi'  this simple 5 minute beverage and take a sip of the taste of India!!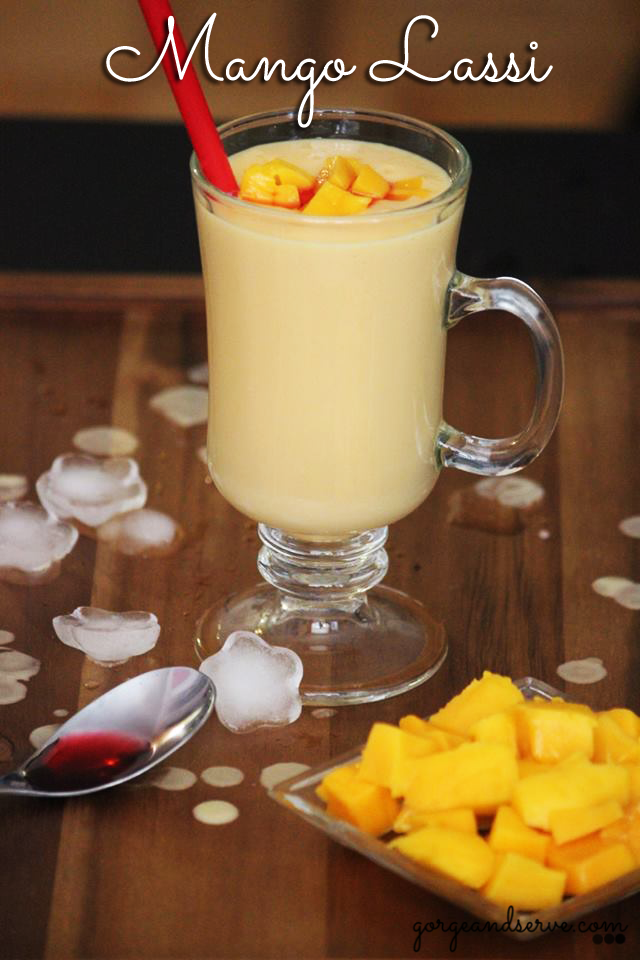 Ingredients
1 1/2 cups unsweetened plain yogurt
1 1/2 cup mango pulp
1/2 cup milk (you can add more or less depending on how thin you like the consistency)
Sugar to taste
2 tbsp Rooh afza
Chopped mango for garnishing
Process
Blend mango pulp, yoghurt, milk, sugar, and rooh afza in a blender.
Pour into glasses, freeze in the fridge for half an hour or serve immediately.
Use the chopped mangoes & mint leaves for garnishing.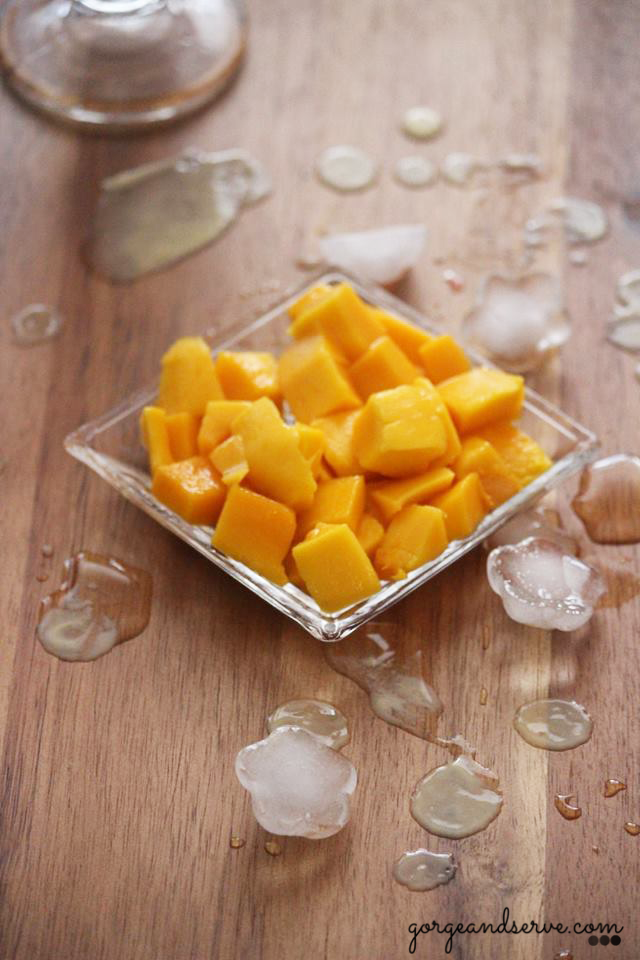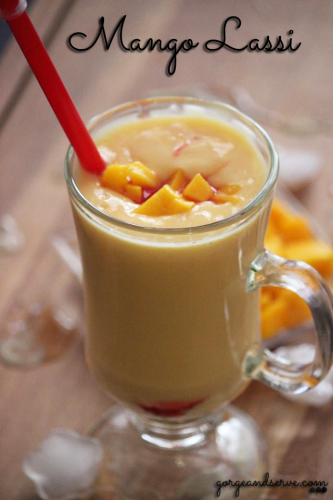 Love
C K