Who doesn't love these soft dumplings made with panner in a rich and creamy gravy. This is one versatile dish and very popular among the vegeterians. ( NV too love them ,rite ?? 🙂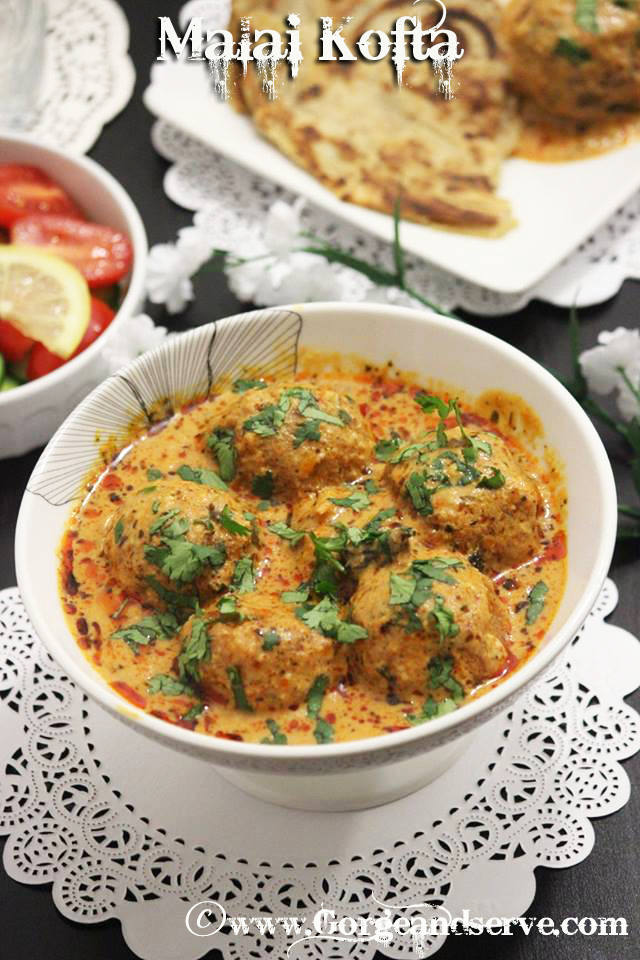 This scrumptious Malai Kofta makes a stunning vegetarian main course option.It's is a classic North Indian dish originated from the Mughlai cuisine. Malai refers to the cream and  koftas are deep fried paneer and vegetable dumplings in rich and creamy cashew- tomato gravy.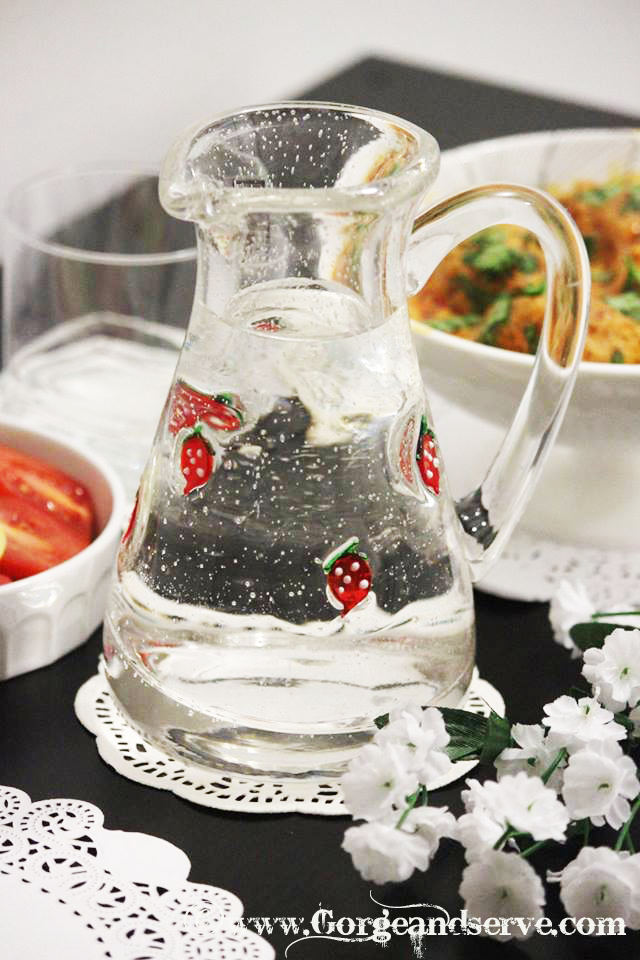 Its rich and flavorful, getting the richness from milk & cream . The soft koftas will simply melt in your mouth, they are soft, they are fragrant and amazingly flavorsome .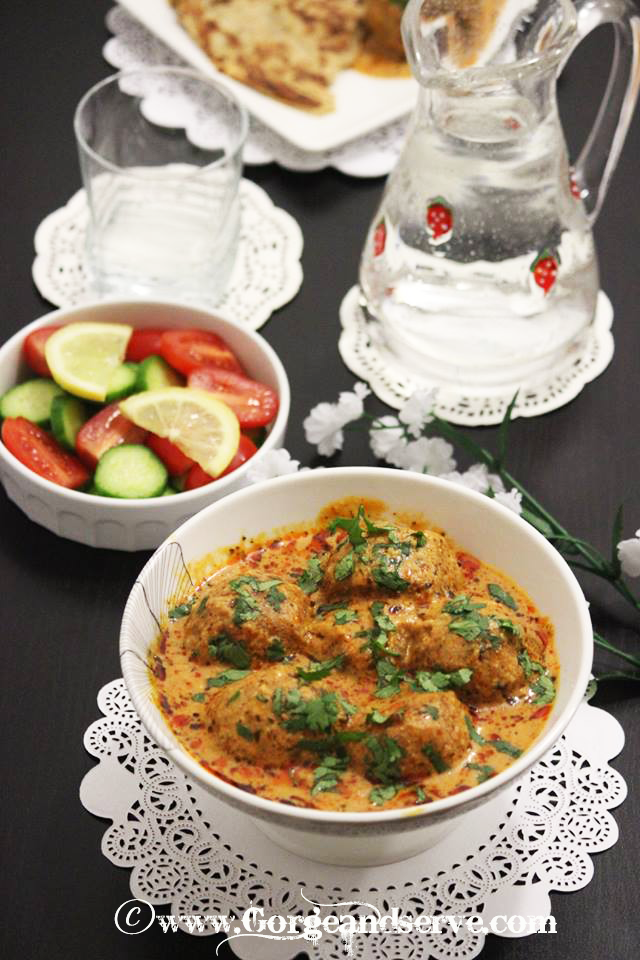 Ingredients for Kofta
250 gm of Cottage cheese /Paneer ( grated)
1 ( medium size ) Boiled potato ( grated/mashed)
2 tbsp Cornflour ( helps in binding )
1/2 tsp grated Ginger
1 tsp Green chili ( finely chopped )
1 tbsp Coriander ( finely chopped )
1/2 tsp Garam masala powder
Salt to taste
For kofta filling ( this is purely optional ,if you don't want filling just ignore this )
1 tbsp Cashewnuts ( finely chopped )
1 tbsp Raisins ( chopped )
1 tbsp desiccated coconut
Oil for frying the koftas
For kofta curry
2 tbsp oil
2 tbsp Butter
3 Cloves
1 inch Cinnamon stick
5 Black peppercorns
2 Black cardamom
1 tbsp Ginger garlic paste
4 tbsp Tomato puree
1/2 tsp red Chili powder
2 tbsp Cashew nut paste ( soak  few cashew nuts in water for 10 minutes and grind in a blender to make a paste )
1 cup Milk
1/4 cup Fresh cream
1 tbsp sugar
Salt to taste
1 tbsp Kasuri methi
1 tbsp Lemon juice
Malai Kofta Recipe
For Kofta
Mix cashew nuts, grated coconut and raisins in a bowl.Keep aside. ( Follow this if you want the filling or else ignore this step)
In a bowl mix grated cottage cheese, boiled potatoes, green chilly ,grated ginger ,garam masala, salt to taste, chopped coriander, corn starch & mix nicely.
Take small amount of the paneer mixture and press with thumb to make a little depression in the center.
Fill little coconut-cashew-raisins mixture in the center and bring back the ends together and make a round kofta.
Follow the same process & make all the koftas ,if you are not using the filling ,just make round balls out of paneer mixture.
Heat oil in a non stick pan and fry the koftas on medium heat till golden brown.
Remove the koftas on a tissue lined plate.Keep aside.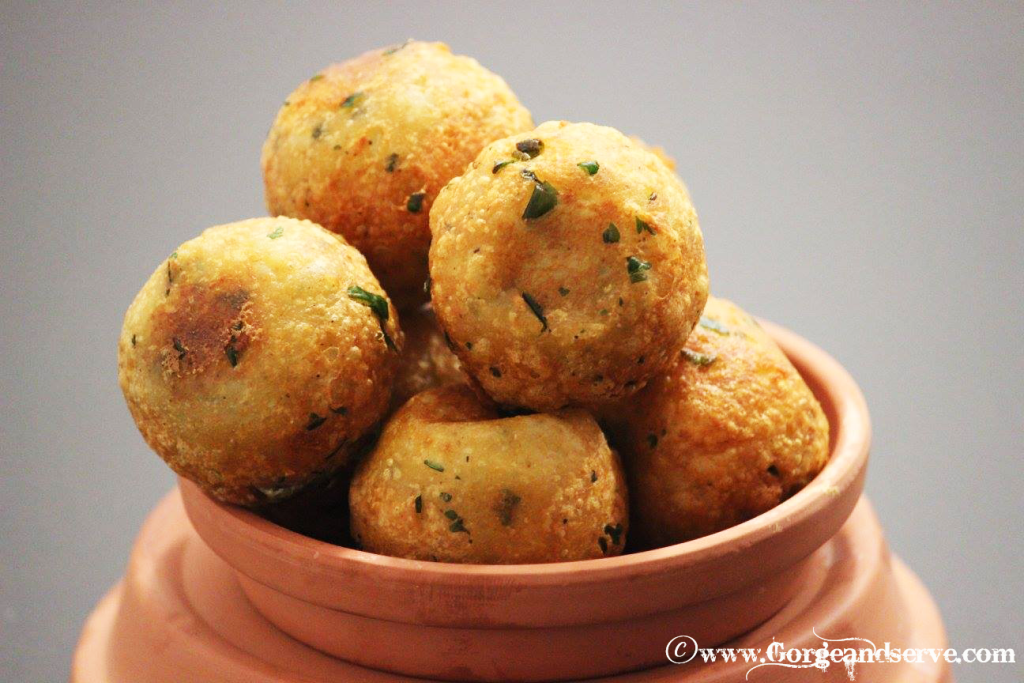 For kofta Gravy
Heat butter and oil in a pan.
Add cloves, black peppercorns, black cardamom and cinnamon and saute for few seconds.
Add ginger garlic paste and fry till it changes color.
Add tomato puree and fry the mixture nicely till it start oozing oil.( about 3-4 min )
Now add the cashew nut paste, red chili powder and milk ,mix well and cook for 2-3 minutes.
Add fresh cream, salt to taste, lemon juice,sugar and crushed kasuri methi and cook for a 2-3 minute.
Adjust the consistency of the gravy by adding little water and cook till the mixture comes to a boil.
Add the koftas now in the gravy and let it boil for another 3-4 min.
Time to Garnish with fresh coriander.
Serve hot with choice of your flat bread either Naan or Laccha paratha.Enjoy ting 🙂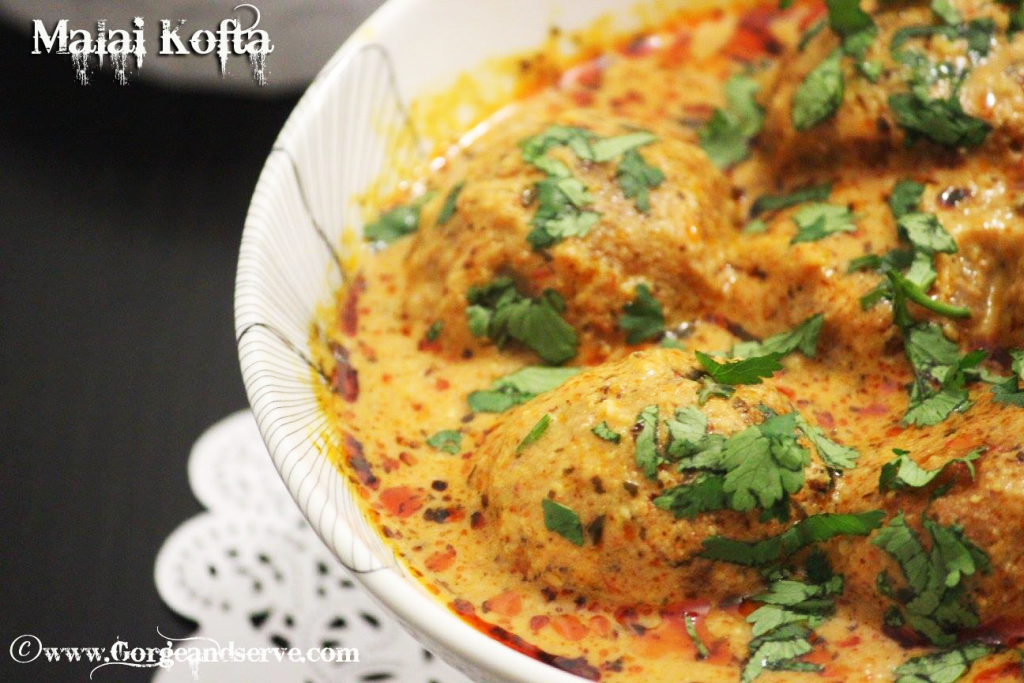 Try it out foodies ,an ideal option for your house parties & special events 🙂 or some time if you just wanna pamper your loved ones.
This recipe is simply the kind you get in restaurants ,its delicious & easy to make . You need to make it to believe it 🙂
So runnnnnnnnn
Love CK