Who doesn't love coconut ladoos 🙂 They are soft and sweet and every ones favorite in my family 🙂 my little nephews just adore them.I am very fond of coconut-jaggey ladoos, but jaggery was over in my pantry & I was craving for these ladoos today ,so I decided to make them using condense milk & our own Roohafza to give that cute & beautiful pink color & satisfy my cravings 😉 It's damn simple & you can make them in 5 min .Doesn't it looks gorgeous.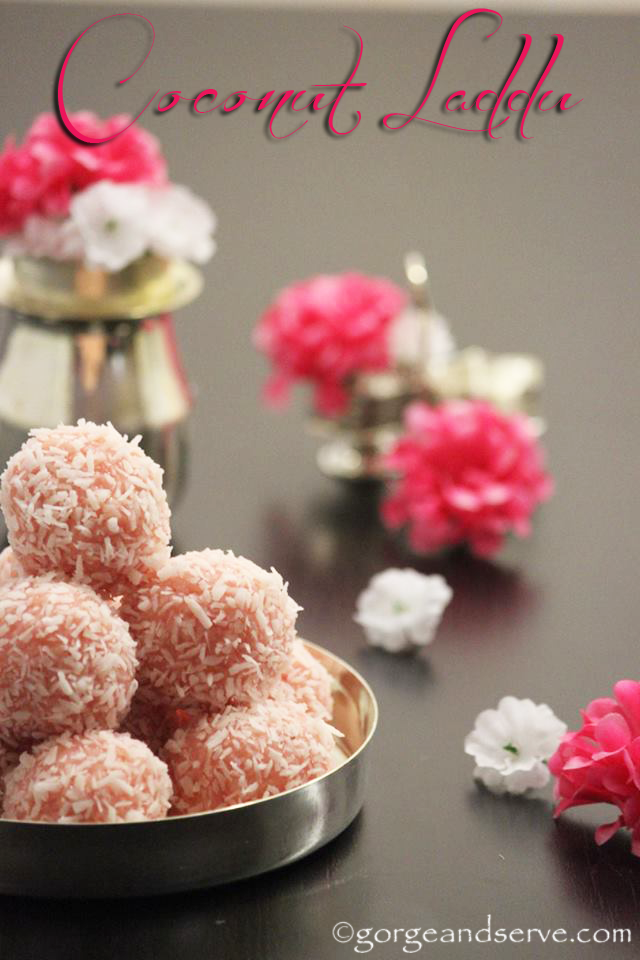 These laddus are to die for & once you start eating ,you just can't stop….1…2..3..4….u go on & on ,that's what I do 😛 .But I decided to keep them for my dessert cravings after dinner . The addition of Roohafza gives an amazing flavor to these ladoos & its super delicious.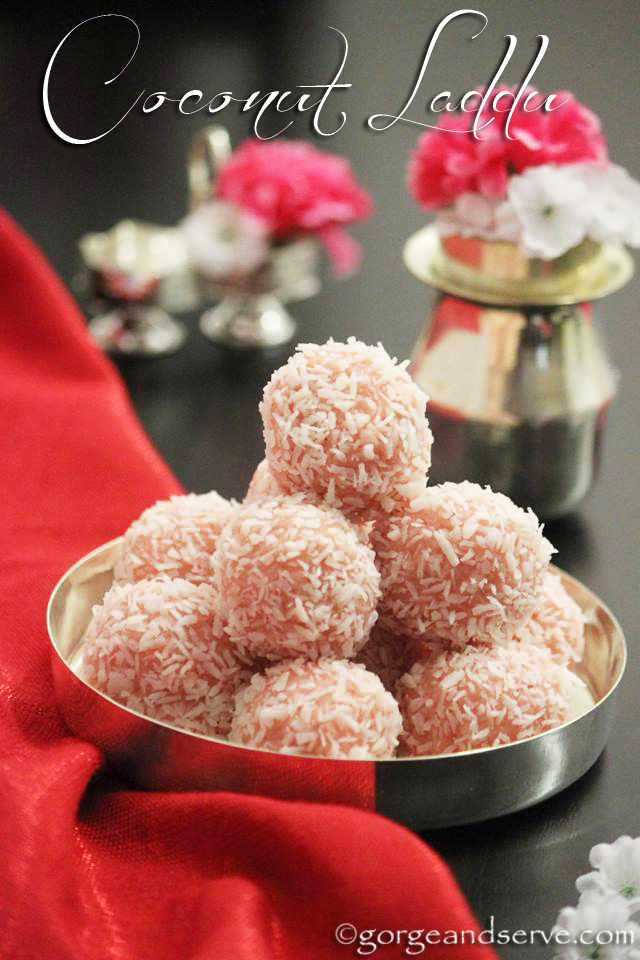 Ingredients 
1& 1/2 cup desiccated coconut
1/2 cup sweetened condense milk
4 tsp of Rooh aafja ( rose syrup )
1 tsp ghee
1/4 tsp Cardamom powder
Extra desiccated coconut to coat the ladoos
Process
Heat ghee in a pan in medium heat & add the desiccated coconut ,roast for 1 min.
Add the condense milk & Rooh aafja ( or rose syrup ),mix well & cook for 2-3 min in medium heat.
Now add the cardamom powder & remove the pan from the flame.Let it cool so that you can handle it to make ladoos.
After 3 min make small round balls & coat in the desiccated coconut .
Your yummy cute ladoos are ready 🙂 enjoy Ting 🙂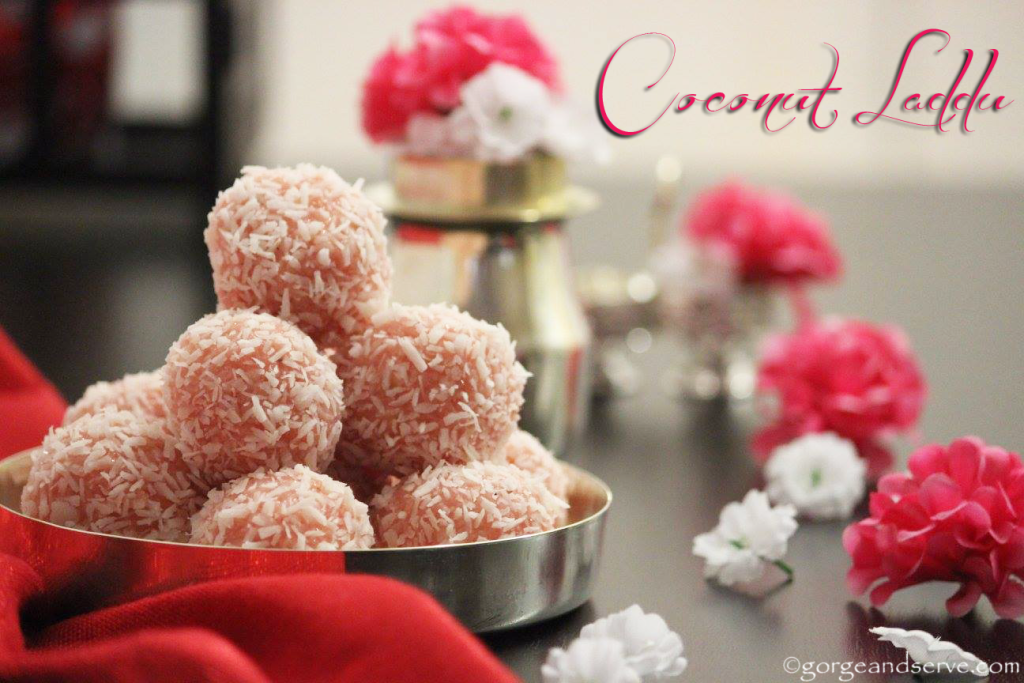 Try it out & I am sure you will also love it ,its simple & easy to make & doesn't requires any fancy item .
Happy Friday folks
Love
CK