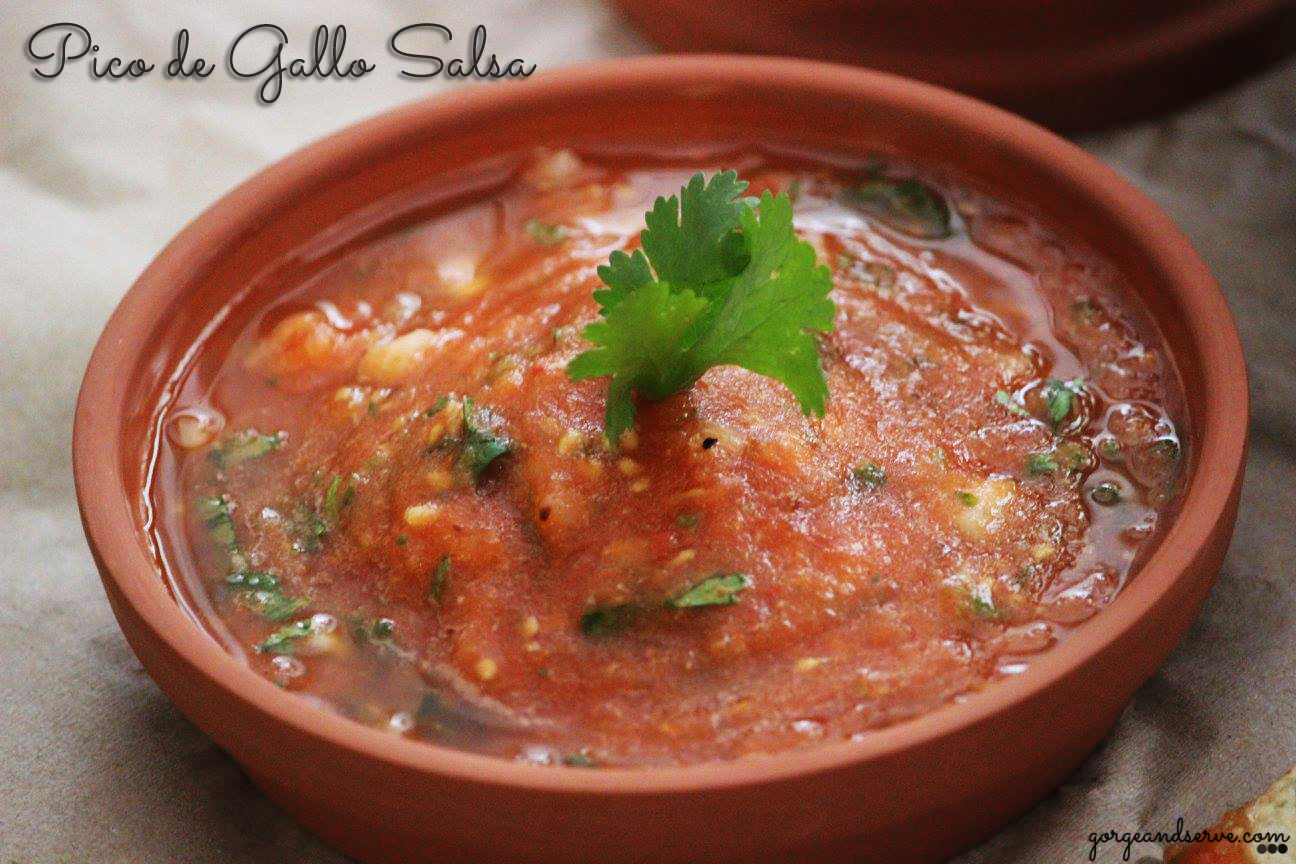 Pico de Gallo Salsa
Pico de gallo  literally means rooster's beak, also called salsa fresca, is a fresh, uncooked salad from Mexico . Made from chopped tomato, onion, cilantro, fresh jalapeños , salt, and key lime juice. Pico de gallo can be used in much the same way as other Mexican liquid salsas, Kenyan kachumbari, or Indian chutneys, but since it contains less liquid, it can also be used as a main ingredient in dishes such as tacos and fajitas.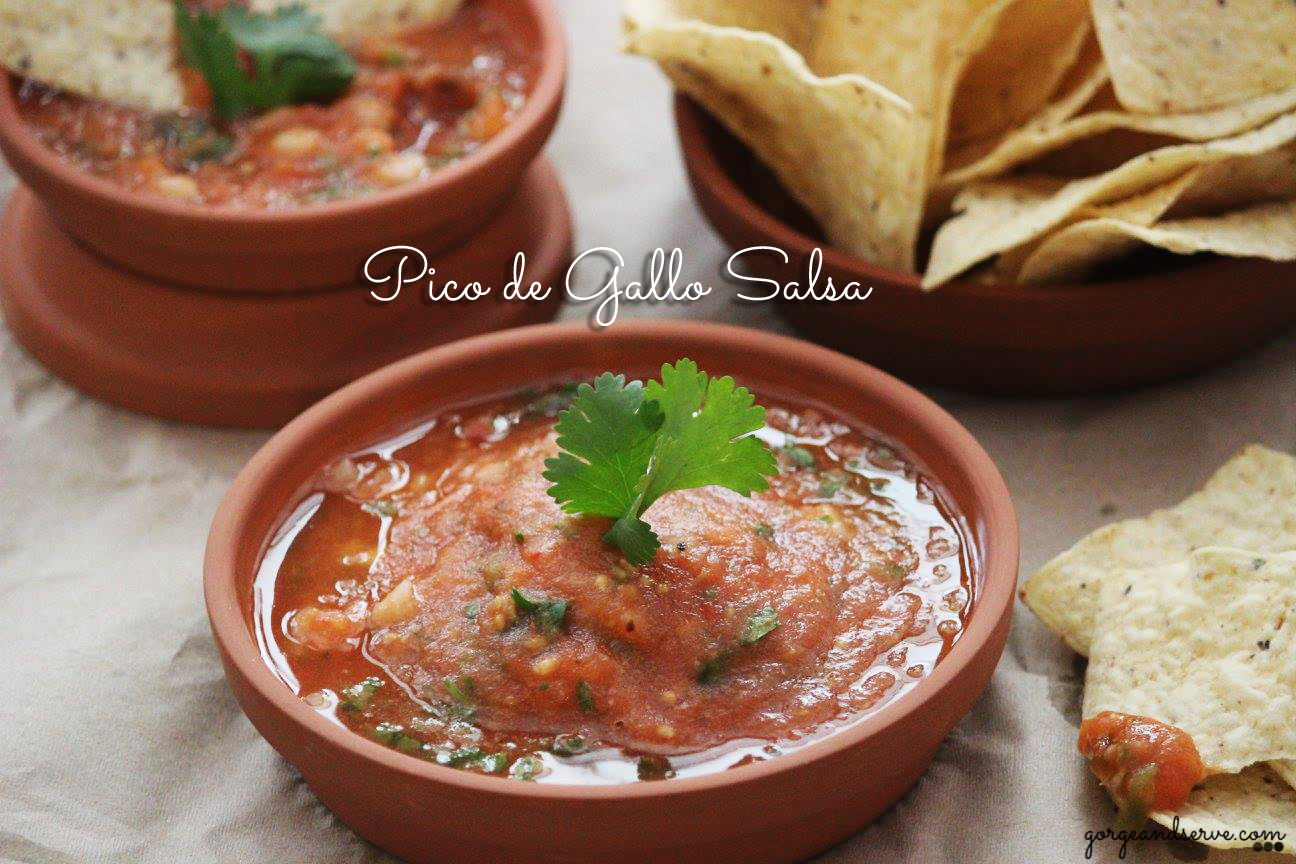 The tomato-based variety is widely known as salsa picada. In Mexico it is sometimes called salsa mexicana. The colors of the red tomato, white onion, coriander and green chili are reminiscent of the colors of the Mexican flag, it is also sometimes called salsa bandera (flag sauce). According to food writer Sharon Tyler Herbst, pico de gallo ("rooster's beak") is named because originally people ate it by pinching pieces between the thumb and forefinger. Quite interesting huh 😉
 Today I am gonna share 2 recipes with you , my first recipe is with roasted tomatoes & garlic.The aroma will probably overwhelm you and you won't be able to think of anything else. I just love that smell.  I used sweet onion for this recipe . You can use a regular yellow onion if you don't want to pay the extra price for the sweet. I just liked the flavor.You know I'm always chasing the flavor.I like to dice the jalapeno really small for this homemade salsa recipe. I am a little bit on the whimpy side. But if you are brave, you know what to do 😉
Ingredients:
2 Fire Roasted Tomatoes
2 green chilies
1/4 cup hand diced sweet yellow onion
1 jalapeno, seeded and diced.
1 bulb of garlic, roasted.
A pinch of ground cumin
1/2 tsp. salt or to taste.
1/4 tsp. sugar
1/3 cup cilantro or to taste, chopped, no stems
Cayenne to taste depending on how hot you like it.
Process
Preheat your oven to 375* F.
Take garlic bulbs and slice the top of the bulb off to expose the tips of all the cloves. Place the bulb on top of a piece of foil (cut side up).Drizzle with olive oil and then seal the foil up around the bulb. Place bulb directly on oven rack in the center of oven. Roast for 45 to 60 minutes.
You can roast the tomatoes along with garlic ,apply little oil on the skin before roasting or you can fire roast it on the stove. Peel the skin after roasting.
After 45 minthe bulb looks golden brown and the cloves are as soft as butter. If not, roast a little longer. When the garlic is done, take it out of the oven to cool.
Meanwhile Chop the onion, jalapeno, and the cilantro.
For the jalapeno ,cut off the stem end and then cut the jalapeno in half length wise.Cut each halve in half again.This makes it easier to get the seeds and membrane out. Carefully slice out those seeds or leave them in if you're really brave and like it hot.
 Let me mention that I used fresh jalapeno peppers here. You can use any pepper your little heart desires. I won't take offense. 🙂 )
After you get all that garlic in the food processor,add the fire roasted tomatoes, the green chilly, the jalapeno peppers, the pinch of cumin, the salt, and the sugar.Pulse just one or two times to get things mixed. When you feel you have the consistency the way you like it, stop.
Pour the salsa into your bowl and stir in the diced onion and cilantro. Cover and place in the refrigerator for an hour or more so those flavors can mingle.
This is so damn delicious I could practically live on salsa and chips.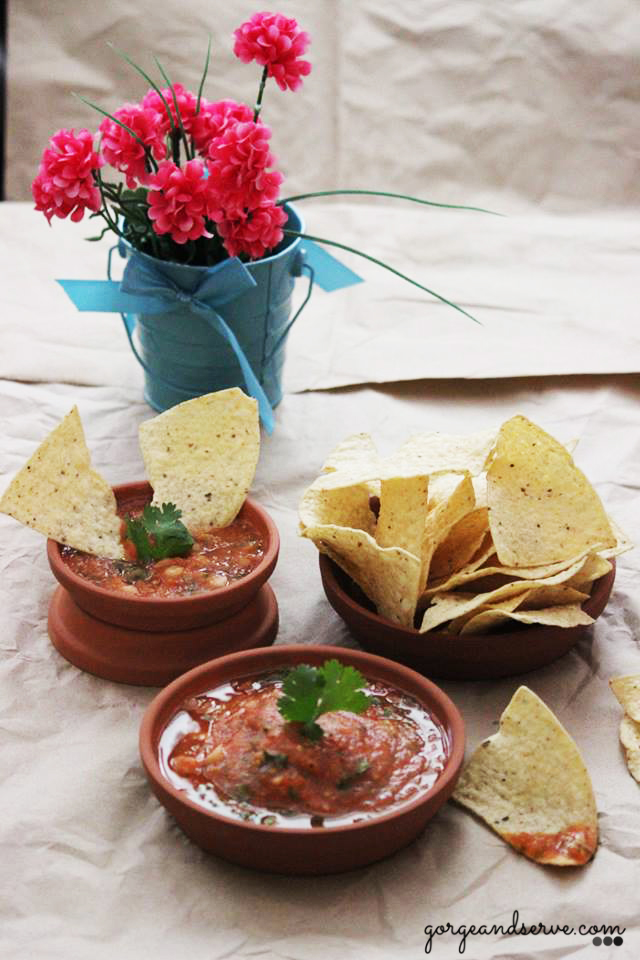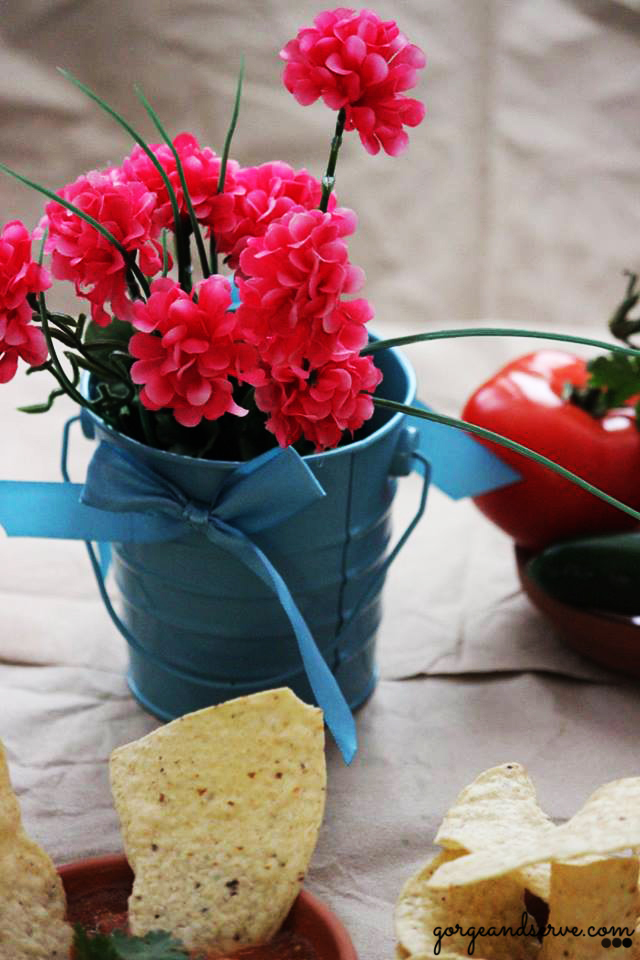 Lets check another simple recipe which doesn't require all this roasting & when you are in hurry ,you can go for it 🙂
Ingredients:
4 Plum Tomatoes, chopped

5 Thin Scallions, Trimmed and finely minced

1 Jalapeno, seeded and finely chopped

4 Tbsp of Chopped Fresh Cilantro

Juice of One Fresh Lime

Salt and Pepper, to taste

Process
Toss all ingredients into a bowl and let it sit for about 20 minutes before serving so that all the flavors can blend together well.
Serve with some tortilla chips and enjoy!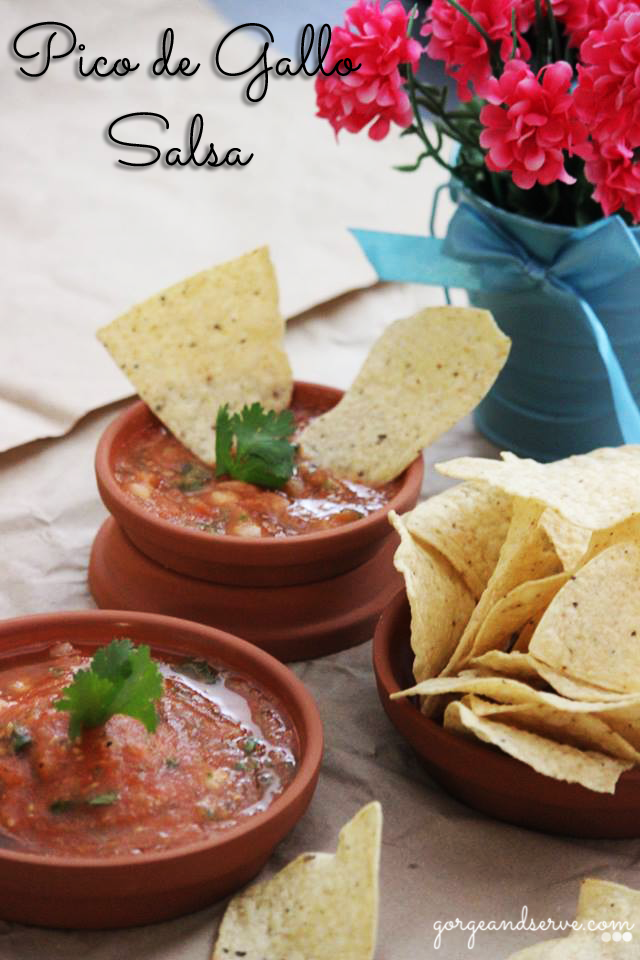 So here we have 2 yummylicious salsa for you, try it out & let me know . Pull out this tomato salsa recipe the next time you make scrambled eggs or use it to make guacamole, serve it as a condiment for chicken, hamburgers or fish. I hope you will try my tomato salsa recipe and use it on everything. It's delicious and so healthy 🙂 Ting !!!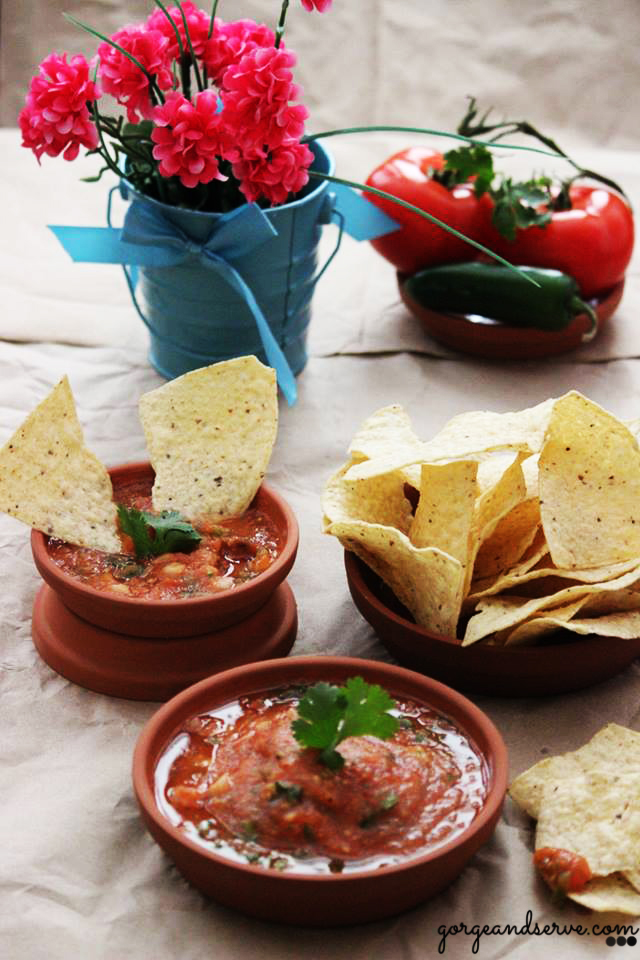 Love
CK