The Spa Cooler is the perfect summer cocktail to keep cool with, Its made with cucumber ,mint  & VEEV classic ( vodka ) with a touch of lemon juice .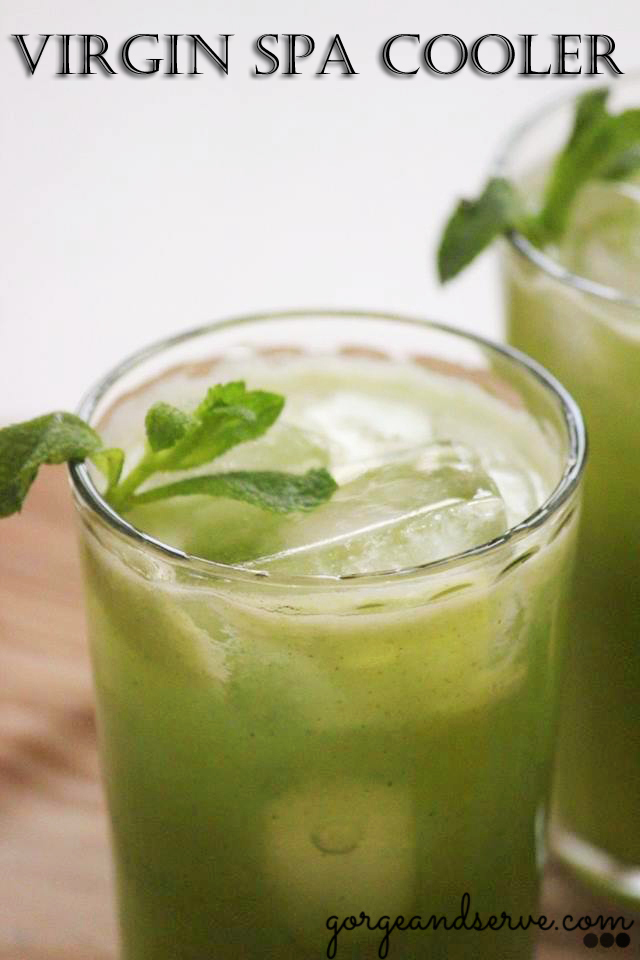 Today I am making it without alchohol so I named it " Virgin Spa Cooler " Made little changes to suit our Indian taste buds & its a perfect healthy & refreshing drink 🙂 for summers. Trust me no one can have just one for sure 🙂 Cucumber & mint is an awesome combination & it's a treasure of health benefits.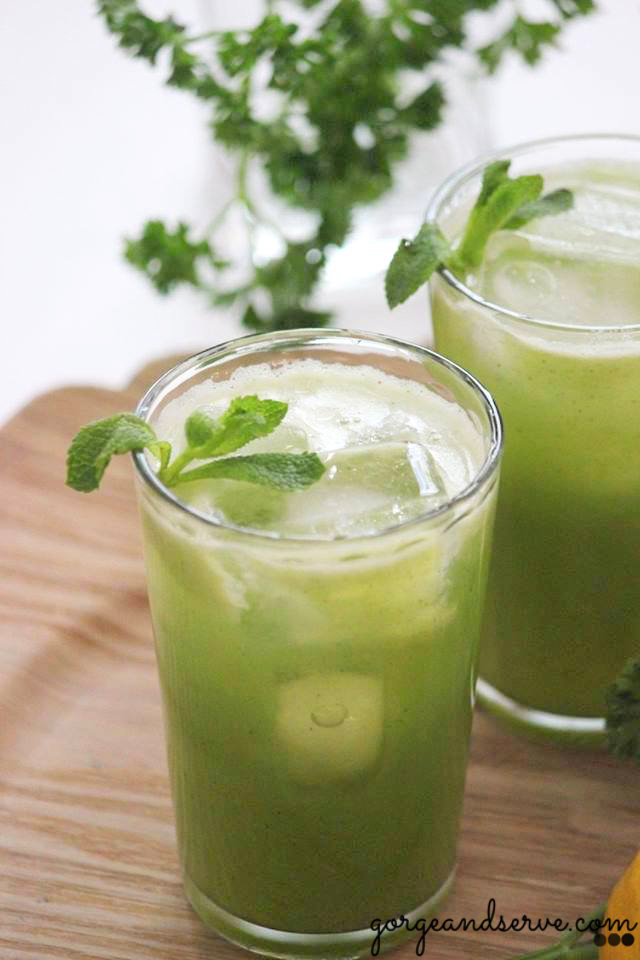 Cucumbers are the fourth most cultivated vegetable in the world and known to be one of the best foods for your body's overall health, often referred to as a superfood. It has many health benefits , it rehydrates body and replenishes daily vitamins, Relieves bad breath ,Aids in weight loss and digestion & Cures diabetes, reduces cholesterol and controls blood pressure and Hangover cure ( DRINKERS !! watch out 😛 ) Mint, the well known mouth and breath freshener that is scientifically known as Mentha, has more than two dozen species and hundreds of varieties. It is an herb that has been used for hundreds of years for its remarkable medicinal properties.It also helps in digestion ,cures depression and Fatigue & Skin Care and Pimples because of its antiseptic and anti-pruritic nature.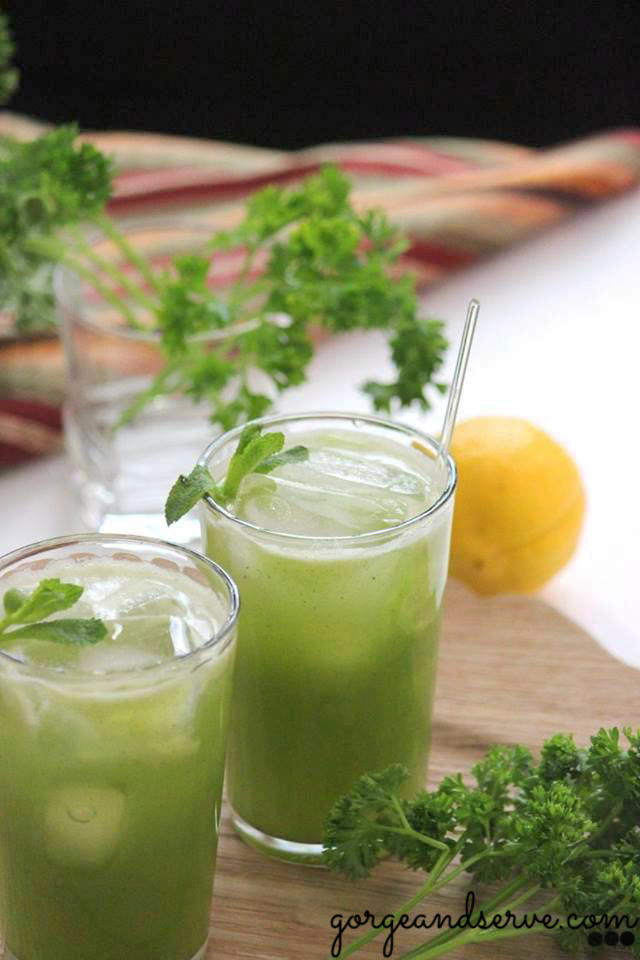 Ingredients 
Cucumber – 1
6 fresh Mint leaves
3 tbsp Lemon juice
3 tbsp Sugar
1 tsp.Black salt
Lots of Ice cubes
Mint leaves for garnishing
Process
Peel & slice the cucumber.
In a blender add cucumber with sugar, mint leaves and 1 cup of water.
Blend until smooth.Strain using a sieve.
Now add lemon juice, black salt.
To serve: Add few slice of cucumber in each glass fill the glass with ice cubes.
Pour the drink in the glass.
Garnish with the lemon ring and mint leaves.
Serve chilled
If you want to to make the liquid thin , you can add extra 2-3 cups of water, but I like little thick cucumber juice so I prefer not adding any extra water then 1 cup. 1 cucumber yields 2 small glass of the drink.
Enjoy this health drink & stay healthy 🙂
Love
CK