Summer is slowly infiltrating in many part of the world .
I am so unlucky to still snuggling in my blanket and wearing mittens .
I was yearning for Jal Jeera today after lunch ,no Jal jeera powder available at home 🙁  It was pouring outside & I was not in a mood to go out and get it .
So checked my refrigerator & luckily I had every possible ingredients which is required to make it .
What a feeling of contentment 😉 yeahhhhhhhhhh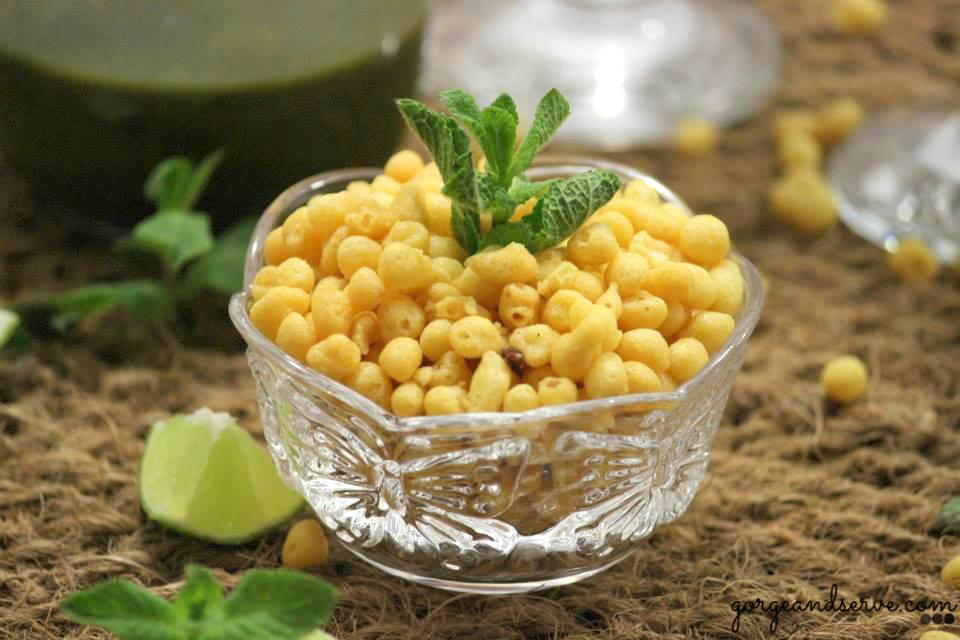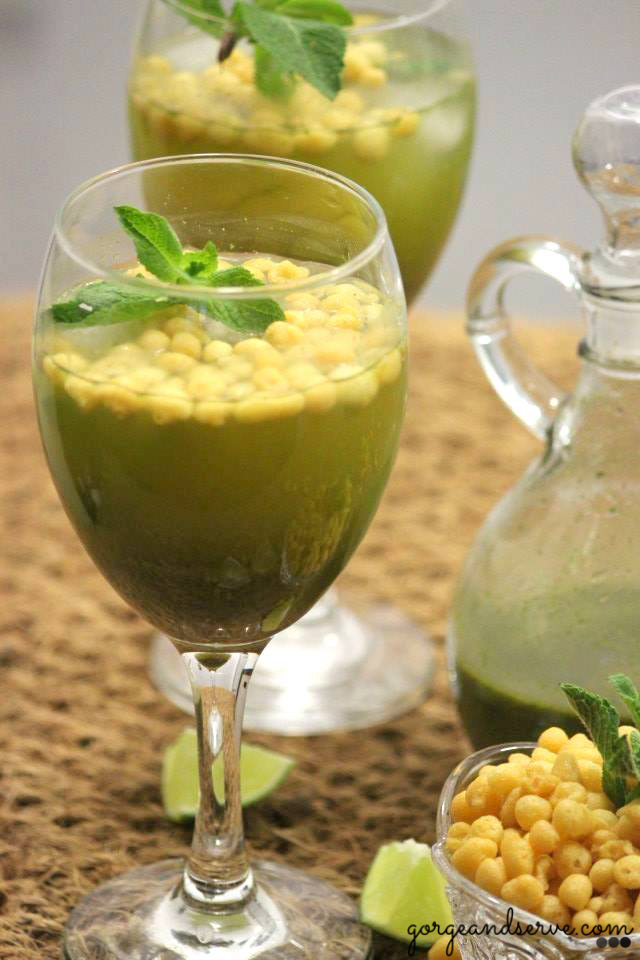 With few simple ingredients this is an amazing drink for digestion & good health.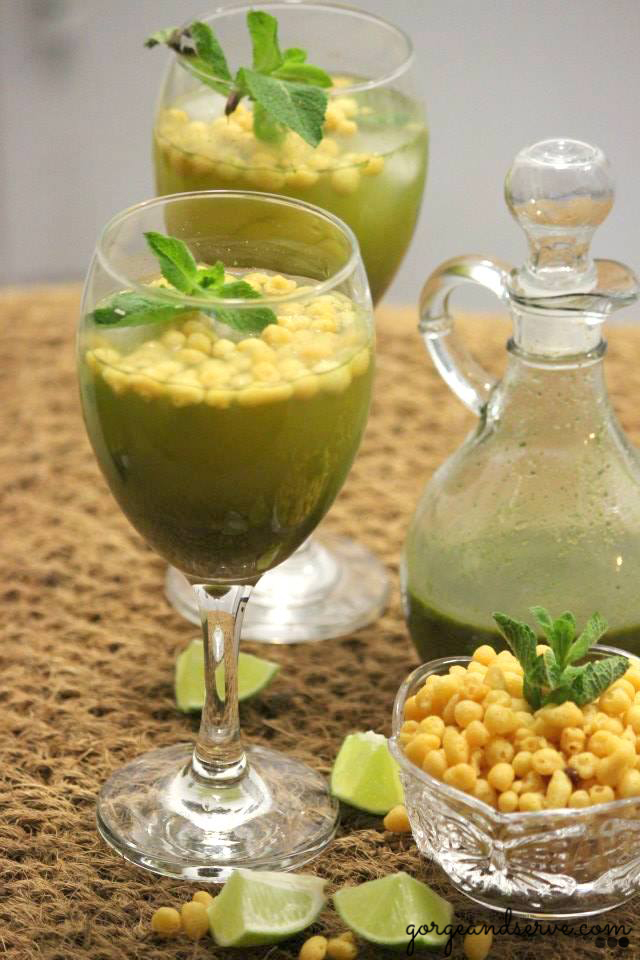 We need 
2 tbsp roasted cumin powder
1 tsp black salt
2 tbsp dry mango powder
2 tbsp fresh mint leaves
1/2 tsp coriander leaves chopped
Some water
2 tbsp lemon juice
Some ice
Boondi ( fried chickpeas flour balls )
How to 
In a blender mix mint leaves,coriander leaves ,little water & lemon juice & make a puree.
Mix cumin, black salt & mango powder well.
Now add this powder to the blender and mix again.
Your concentrated liquid is ready.
To serve ,put ice in glass,fill 1/4 th of the glass with the puree ,add water or club soda .
Garish with boondi & mint leaves
Tadaaaaaaaaa you have your drink ready.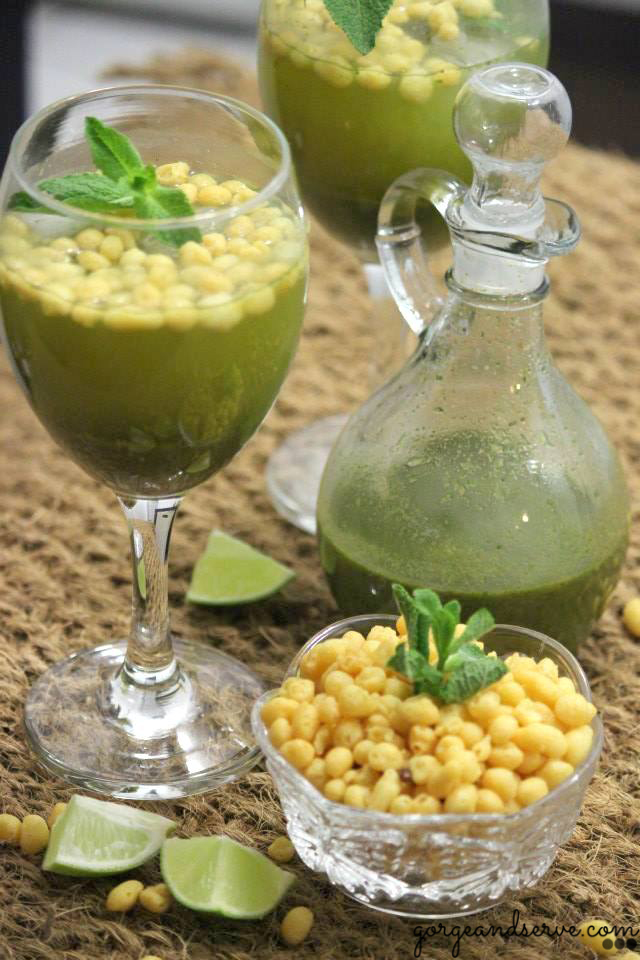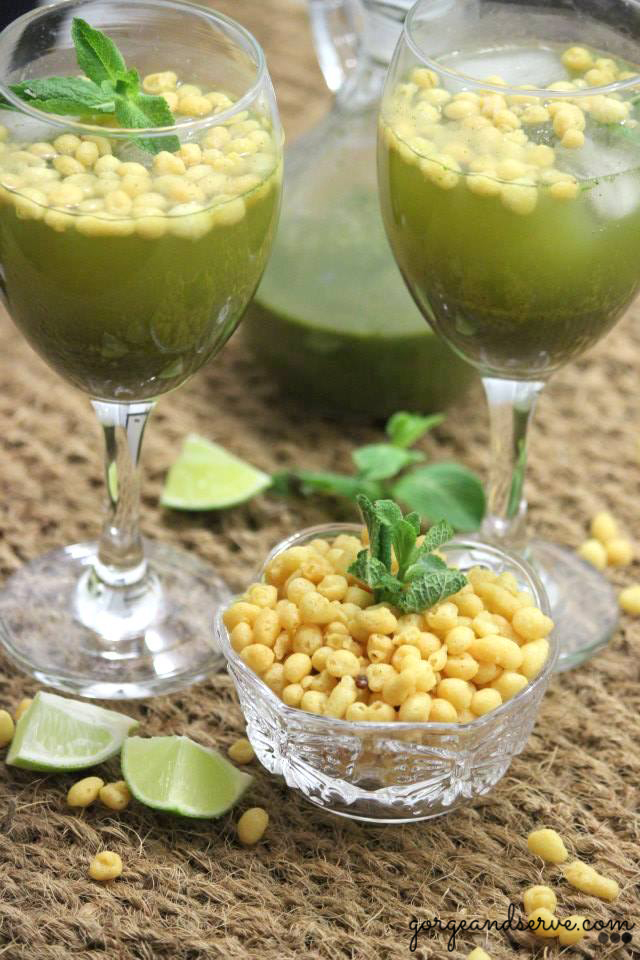 How it is useful
Black salt: This is the major ingredient in jaljeera which gives it its unique taste. It has a cooling effect on the body and aids in digestion. It is also believed to relieve intestinal gas and heartburn.
Cumin: Cumin is an excellent source of iron and helps in preventing and treating anemia. It aids in digestion, improves immunity and keeps your body cool, which is very much needed in summer!
Dry mango: Dry mango or amchoor powder is high in vitamin C which helps to improve immunity.
Water: Improves skin, purifies blood, keeps you hydrated, removes toxins and cools your body.
Mint : Mint is a calming and soothing herb that has been used for thousands of years to aid with upset stomach or indigestion. Mint is thought to improve the flow of bile through the stomach, which helps to speed and ease digestion.
Coriander : The disinfectant, detoxifying, antiseptic, antifungal and antioxidant properties of coriander are ideal for clearing up skin disorders such as eczema, dryness and fungal infections.