Who says that 2 min magic can only happens with Maggie noddles ??
Honestly I have never cooked Maggie in 2 min 😛 BUT BUT BUT  Take my life away( will you ?? nooo please 😛 ) if you can't make this Eggless Chocolate Molten Lava Cake in 2 min 🙂 .Its a full proof recipe so no more talking & straightaway to the kitchen 🙂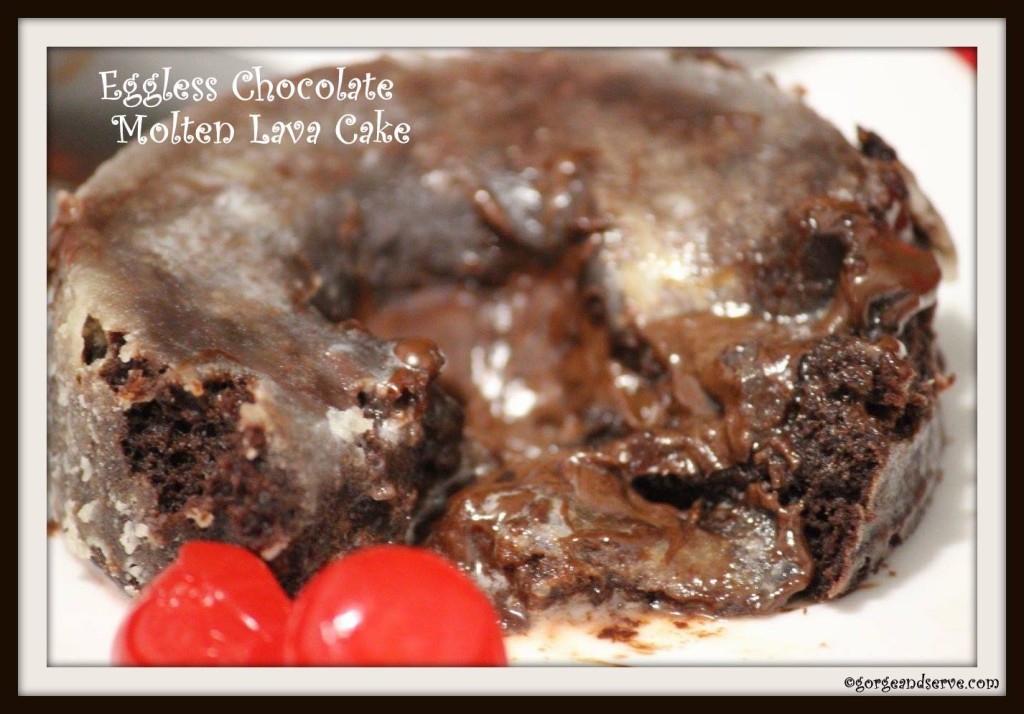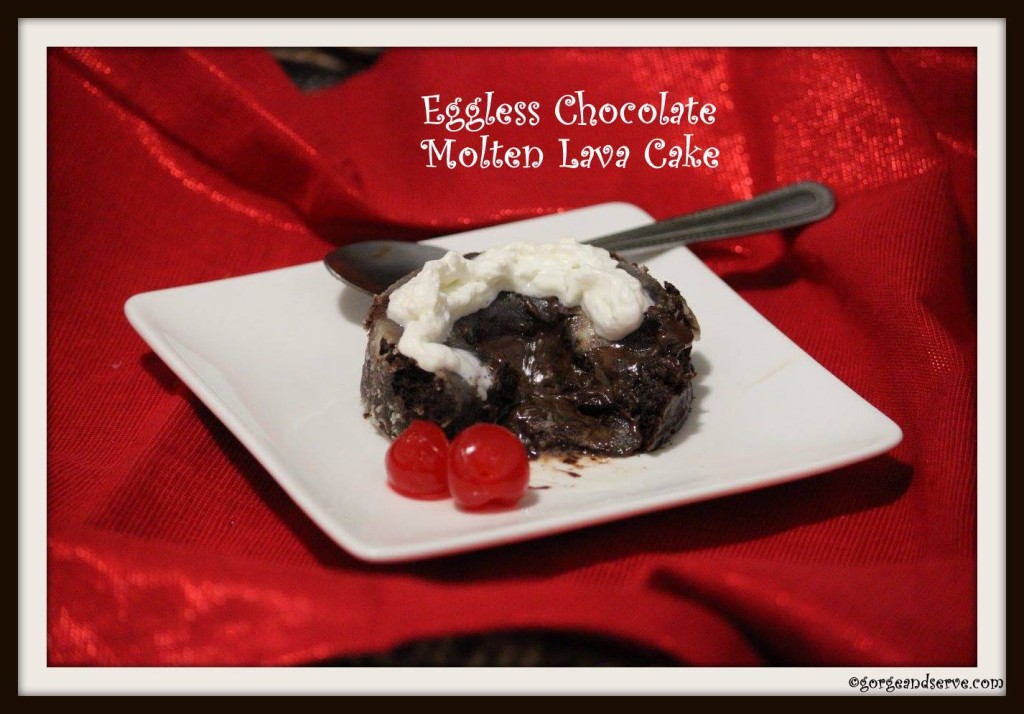 Note : The ingredients below is for one Eggless Chocolate Molten Lava Cake & for one person.
Ingredients 
1 tablespoon all purpose flour
1 1/2 tspn coco powder
1 table sugar
A pinch salt
A pinch of baking soda
A pinch of baking powder
2 tsp butter
3-4 tablespoon milk ( if you feel the batter is runny limit to 3 tablespoons)
2-3 chocolate chunk or you can use chocolate chips 1 tablespoon
1 cherry chopped in 4 pieces
2 extra cheery for garnishing
Process
Mix all the dry ingredients together & sieve through in a bowl.( just to avoid any solid pieces & it will mix well)
Take a ramekin & grease nicely with first butter & then with flour, make sure to coat nicely ,tap out the excess flour.
Now add 2 tspn butter to the dry mixture & add 4 tablespoon of milk to make a smooth batter.
Pour the 1/2 mixture in the ramekin , now put 2 chocolate pieces and cherry.
Add the remaining batter to cover the choclate pieces & cherry.
Microwave the ramekin for 2 mins in HIGH power.
Tadaaaaaaaa your egg less 2 min Chocolate molten lava cake is ready 😉
You can easily turn the ramekin up side down in a plate  & will be able to take out your cake .Garnish with cream & cherry 🙂
I hope you will enjoy this ting !!!!!!!!!!
Love 🙂 <3
Chahat