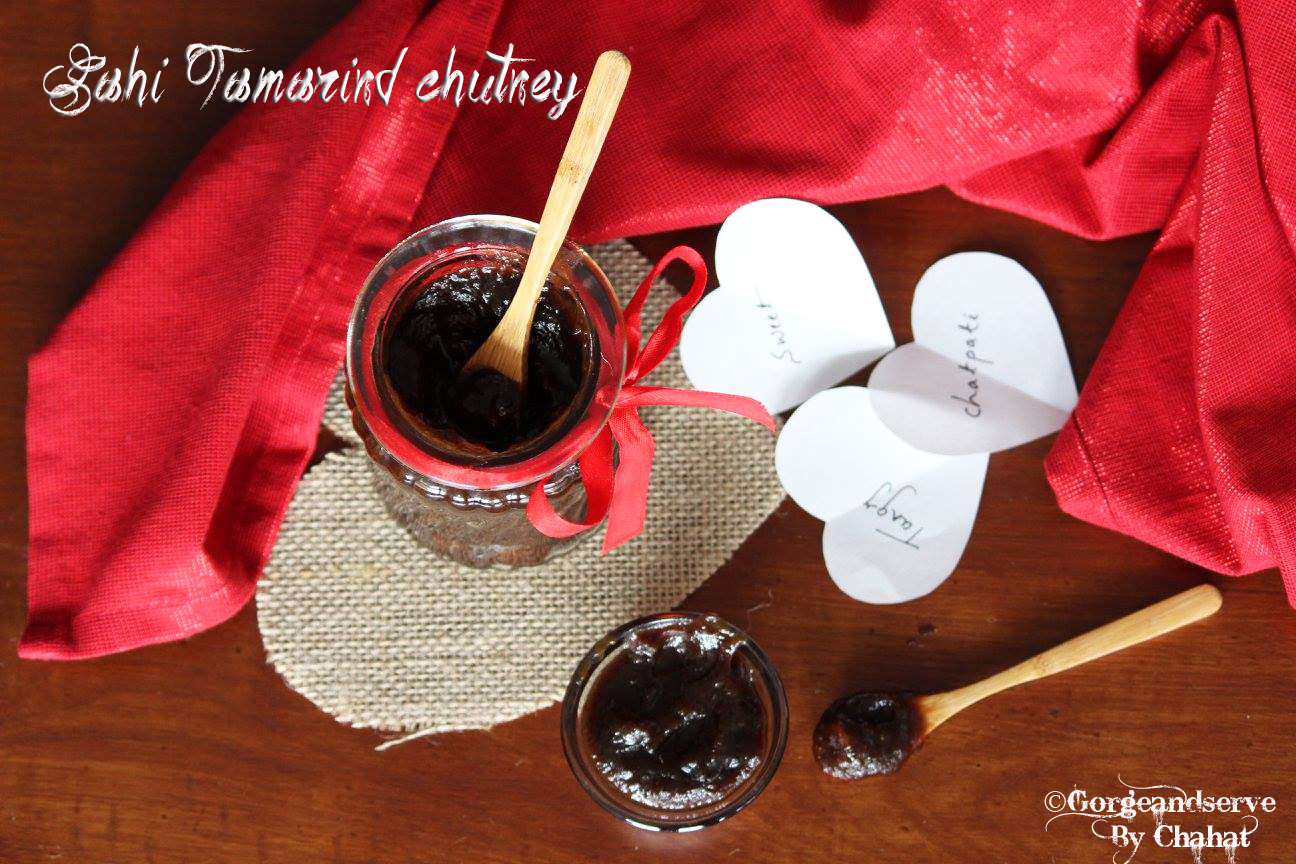 Sahi Tamarind chutney
Sweet Tamarind chutney  is everyone's favorite and it can be used as a dip with many snacks like samosa, chat, bhajiya ( fritters) and also with parathas ( bread) . My recipe is simple and with less ingredients and to give it a sahi ( royal ) touch I used raisins & dates .It will be a hit companion along with dahi vadas & any fried & non fried snack . So lets begin. 🙂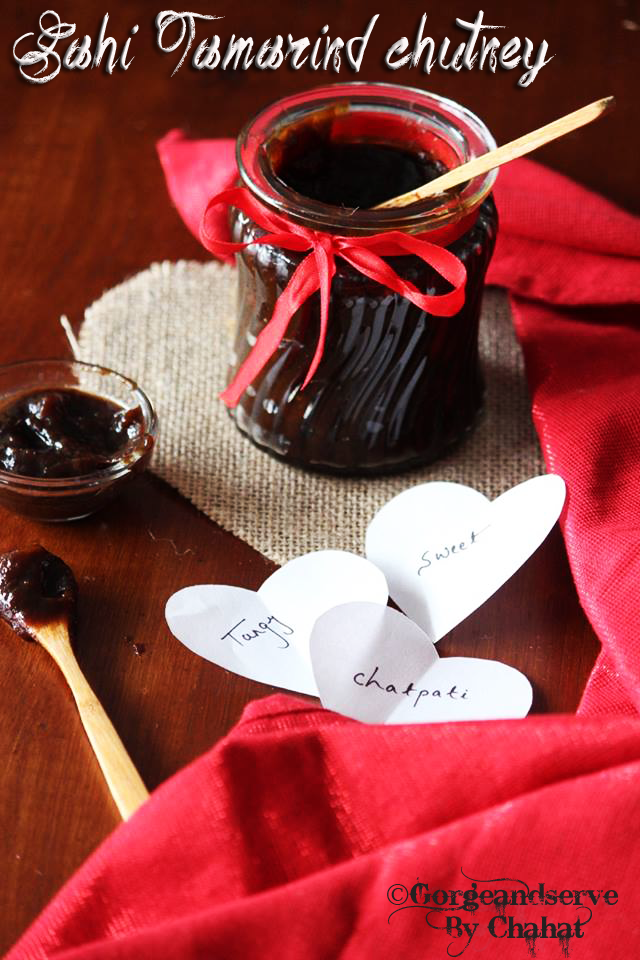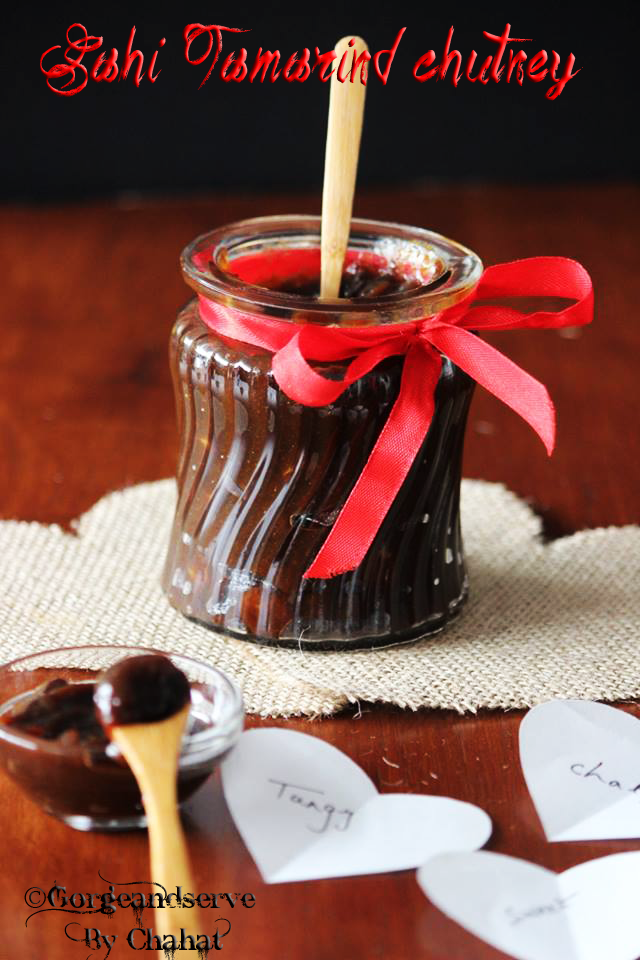 Ingredients
1 cup Tamarind paste or Tamarind
1 1/2 cup water
1/2 cup sugar
1/2 cup jaggery
1/2 tspn black salt
1/2 tspn while salt
1/4 cup Raisins
3-4 dry dates cut in small pieces
1/4 red chilly powder
1/4 Cumin powder
3 Cardamon seeds ( crushed or 1/4 tspn cardamon powder)
Process
In a pan mix tamarind,sugar & jaggery and 1 1/2 cup water and cook it in medium flame.
Once the mixture starts boiling switch off the flame & use a spoon to mash & mix every thing .
Now Strain the chutney through a strainer in a separate clean bowl.
Put the mixture again in medium flame and add the spices along with raisins and date pieces.
Let it cook for 8-10 min or till u see the mixture is getting little thick.
Now turn off the flame & add cardamom powder.
Cool & store 🙂
You can store this chutney for a long time in refrigerator.