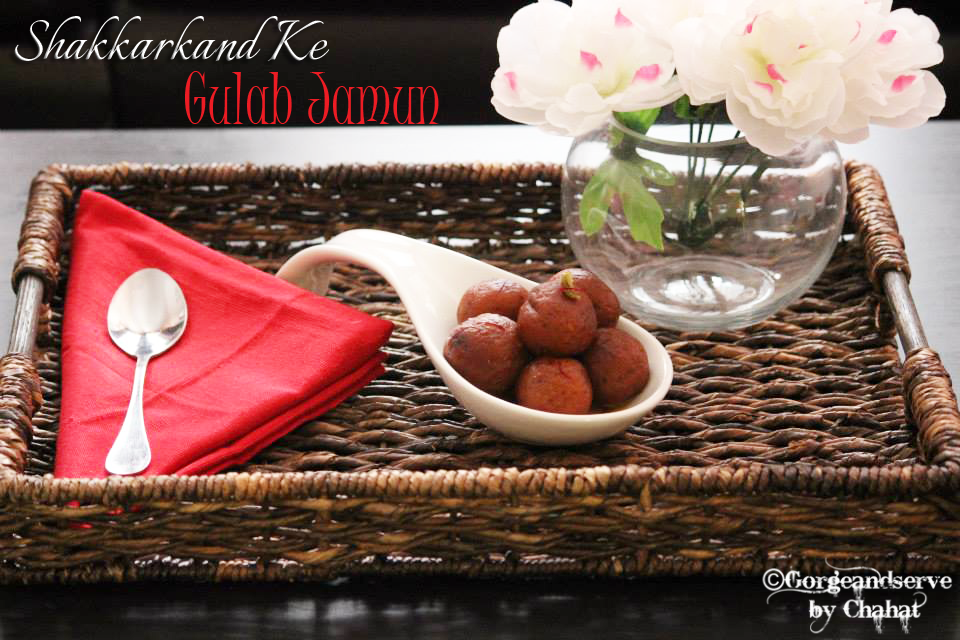 Shakkarkand Ke Gulab Jamun ( Sweet potato balls in sugar syrup)
Shakkarkand Ke Gulab Jamun , sounds interesting right 🙂 trust me it is , this recipe can never fail and you will love it. This is again one of the forgotten desserts. It reminds me of one of my aunt in Punjab who use to cook this. Gulab Jamuns are traditional Indian dessert, Spongy milky balls soaked in rose scented syrup. But this is a very unique & different version of our conventional Jamuns 🙂 it is made with sweet potatoes. Isn't it interesting 🙂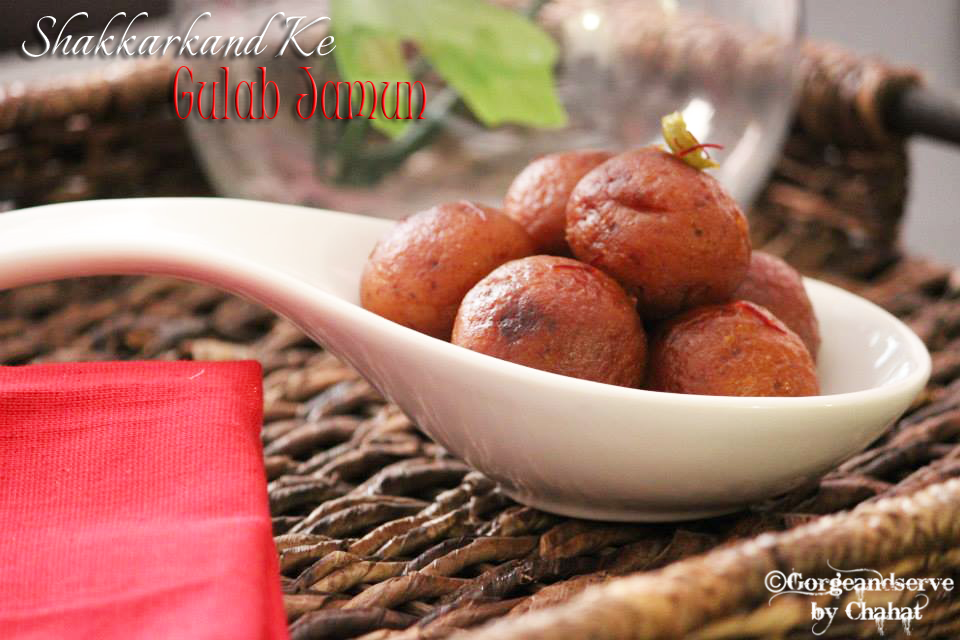 This is so simple that you can now make this super spongy sweet in the comfort of your home with simple ingredients available . This will surely surprise your guest & family.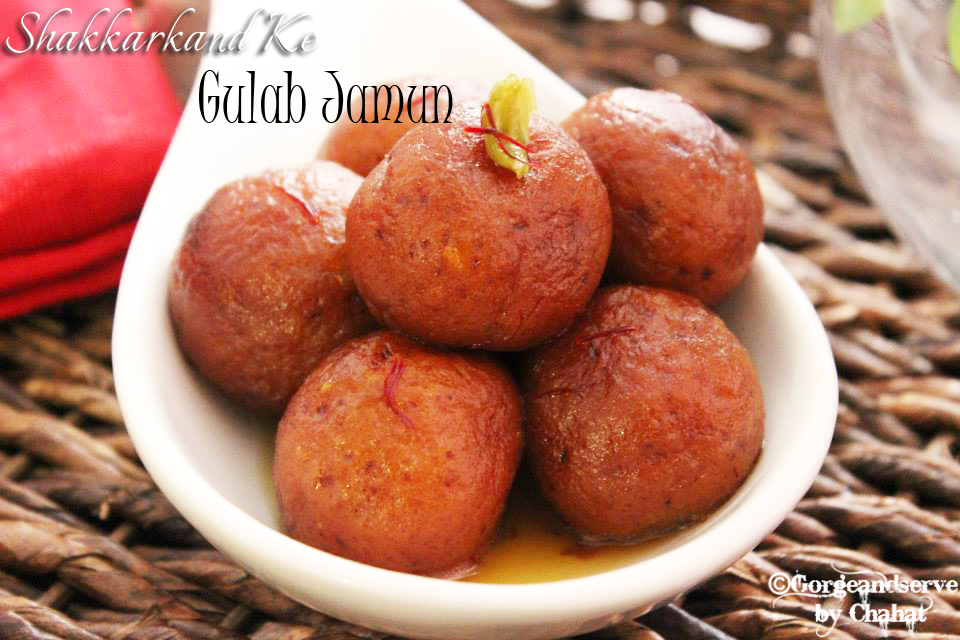 Ingredients 
1 boiled sweet potatoes (peeled & mashed)
2 tablespoon milk powder
1 & 1/2 tbsp Maida ( all purpose flour)
A pinch of baking soda
A pinch of cardamom powder
1/4 cup khoya
For sugar syrup
1 cup Sugar
2 cup water
2- cardamom
few strands of saffron
Process 
Nicely mash the sweet potato in a big plate.
Add milk powder, Maida, baking soda & mix well ,mashing with your palm
Now add cardamom powder and mix well again.
Mash khoya well and add to the sweet potato mixture and mix again nicely with your palm mashing for about 2-3 min.
In a pan mix the sugar and water adding cardamom and cook stirring till you get one string consistency syrup.Add saffron and mix. Keep aside.
Shape the sweet potato mixture into small balls ( jamuns).
Heat ghee/oil in a kadai/yok.
Switch off the heat and slide the jamuns into hot ghee.
When the balls rise above the surface,turn the heat ON and fry them in low heat ,stirring continuously,till golden brown.
Now drain and soak the jamuns in sugar syrup for atleast 15 min.
Serve the yummy jamuns.
Love
CK