Once upon a time I hated Boondi Raita  ,reason being I hated yogurt ,I hated the site of it 😛 then while I was in Bangalore ,working & didn't have much time to make elobrate lunch/dinner ,dal-chawal & Boondi Raita became staple food for me & my brother Sunny. Slowly we become so addictive that I wanted this every time I am eating food. Today this is one recipe which I make every single day ,it is my favorite & I can never eat dal-chawal without Boondi Raita .I love the tangy taste of yogurt, I love that crunchiness of boondi , I love everything about this simple & easy peasy raita recipe. Today I make plenty of variations out of this simple 2 main ingredients.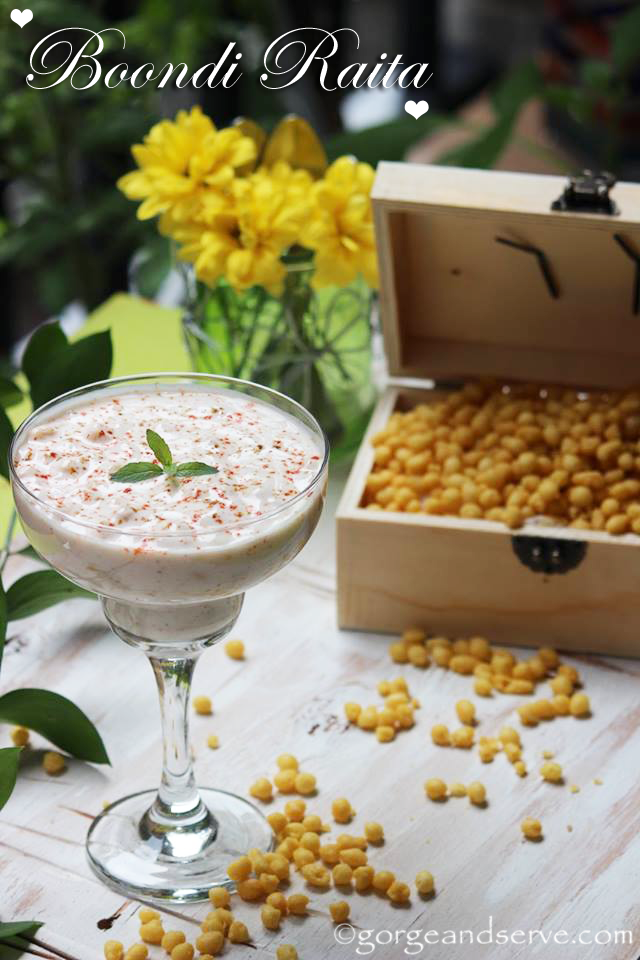 Boondi is an Indian snack food made from fried chickpea flour. Boondi is popularly used to prepare raita in North India. Boondi raita typically contains curd (plain yoghurt), boondi (which has been soaked in water to make it soft, then sieved) and seasoning of salt, chilli, and other spices. It is eaten as a side dish with pulao or any other meal. This is one thing which I eat almost every  day,my meal can never complete without dahi-boondi 🙂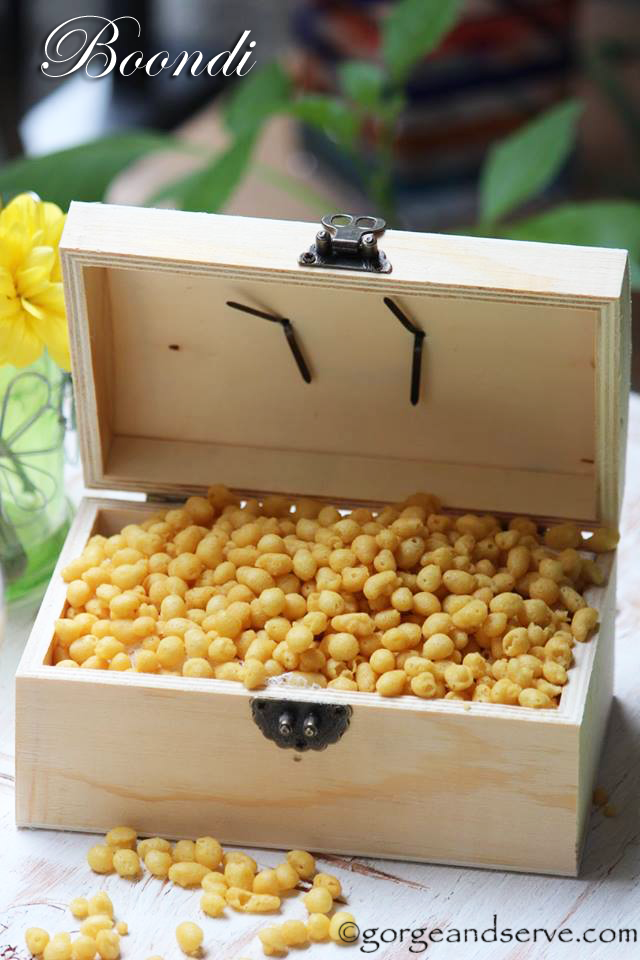 The most easy & simple recipe is listed below & then I have all the variations too for you all 🙂 I Hope like me there are many boondi lovers out there.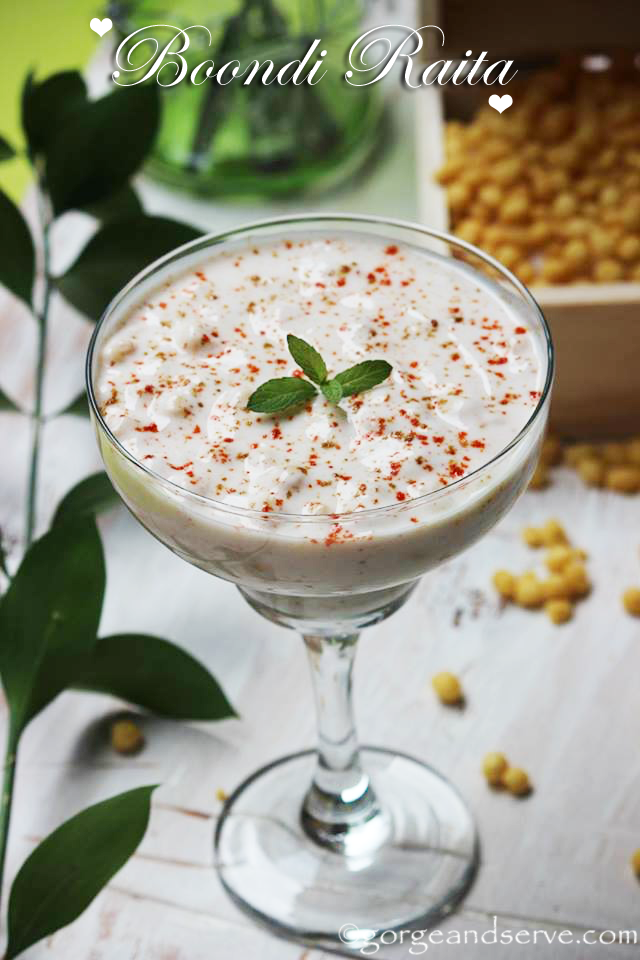 Ingredients for simple recipe 
½ cup boondi
1 cup yogurt ( I used 0% fat)
½ tsp roasted cumin powder
¼ tsp red chilli powder
Salt as required
Process:
Whisk the yogurt in a bowl.
Add all the dry spice powders, including salt & stir well.
Add the boondi .
Garnish boondi raita with coriander. (optional)
Boondi raita can be served cold or at room temperature. they go well with biryani or pulao or jeera rice. Enjoy Ting 🙂 !!!
Now lets have some twist & different variations in  Boondi raita 🙂
Add chaat masala to the main recipe.
Add saunf powder/fennel powder to the main recipe.
Add black pepper powder to the main recipe.
Add chopped mint leaves to the main recipe.
Also you can temper the raita with little oil,mustard seeds & pinch of hing.
You can also soak the boondi in warm water for 5-10 min before putting it in the yogurt but like my boondi crispy .
You can also add sweet tamarind chutney for a sweet tangy flavour.
Play around with your raita ppl & enjoy Ting !!! 🙂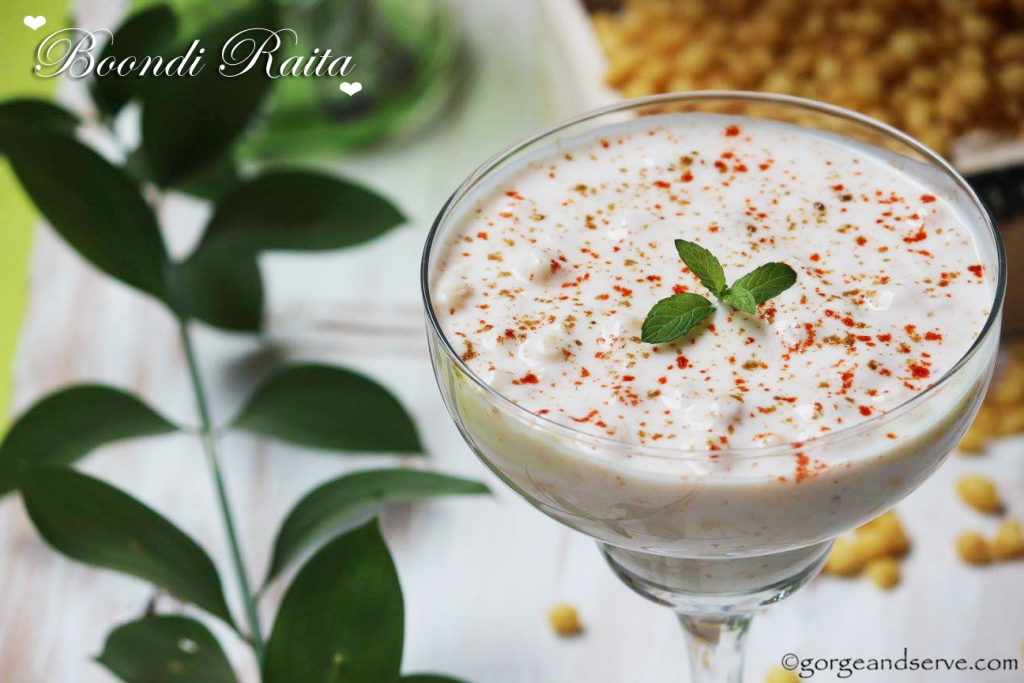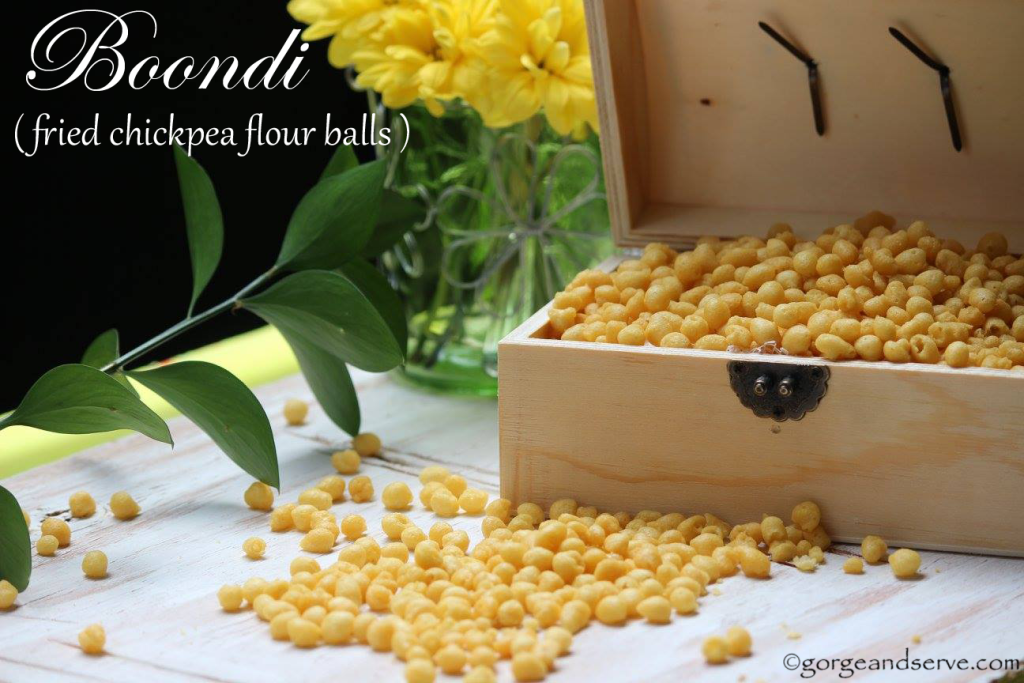 Each variation has a unique taste,try whatever suits your taste buds. But the most easy one is simply adding cumin powder,salt & chilly powder.I hope you will try out all the variations or as per your taste buds 🙂 Have a great Sunday
Love
CK