Eggs are always savior for me , when ever I am tired or sick the first thing that comes into my mind are eggs.
It's easy to cook and you can have plenty of option with eggs. So today's dinner was a simple affair with scrambled tomato eggs & paratha ( used as wraps).
I cook my  scrambled eggs with lots of tomatoes ( as name suggest)  , tomatoes add an tangy flavor to my eggs & there is something so comforting and satisfying about the taste of that tangy tomatoes that goes perfectly with almost all our Indian food 🙂 Trust me this recipe is  lip smacking, want- to- have- it- all- at- one- go, can't have enough of it kinda scrambled eggs. It was a simple dinner today but it was satisfying & delicious.
Once you cook them you will get all egg-cited for sure 🙂 There is a saying that "Love & eggs are best when they are fresh "  , I agree to that .
Ingredients 
4 eggs
3 big tomatoes chopped
1 onion chopped
2-3 garlic finely chopped
1/2 inch ginger grated
1/2 tspn turmeric powder
salt to taste
1/2 tspn coriander powder
1/2 tspn chilly powder
Coriander to garnish
2 tbsp oil
Process 
In a pan heat oil and add ginger,garlic fry till brown.
Add onion and fry till translucent then add tomatoes and all spices.
Cover the pan and fry till the tomatoes are mushy & start leaving oil.
Add the eggs and mix everything well.
Fry the egg -tomatoes mixture in high heat stirring continuously till the eggs are nicely cooked & the mixture is dried up . ( tomatoes will have lots of moisture )
Garnish with coriander and serve. Ting !! 🙂
I made some parathas ( flat bread) & used them as wraps along with greek pickles. This makes such an interesting combination. This scrambled tomato eggs can be used in pita breads or as a sandwich fillings too. Choice is your's, you can eat the way you like. Now you agree that its a real Savior 🙂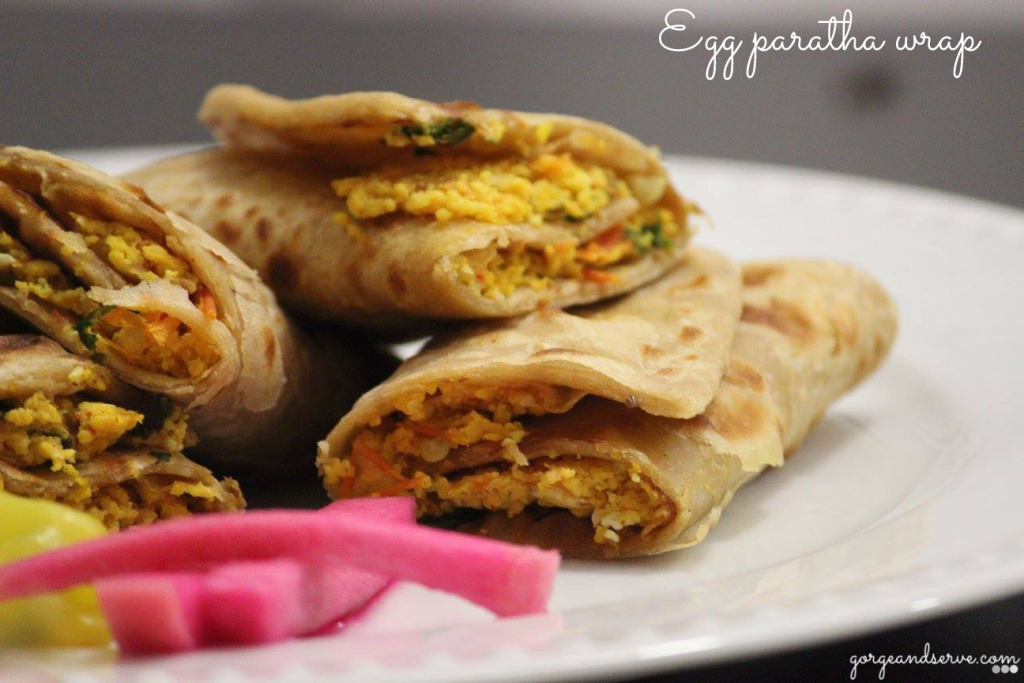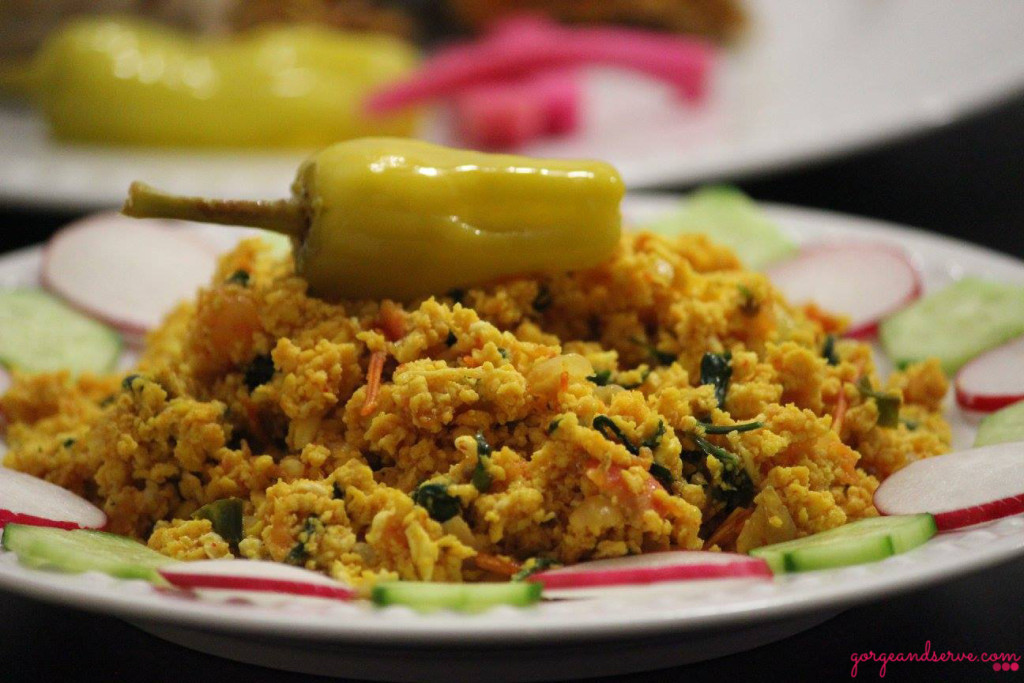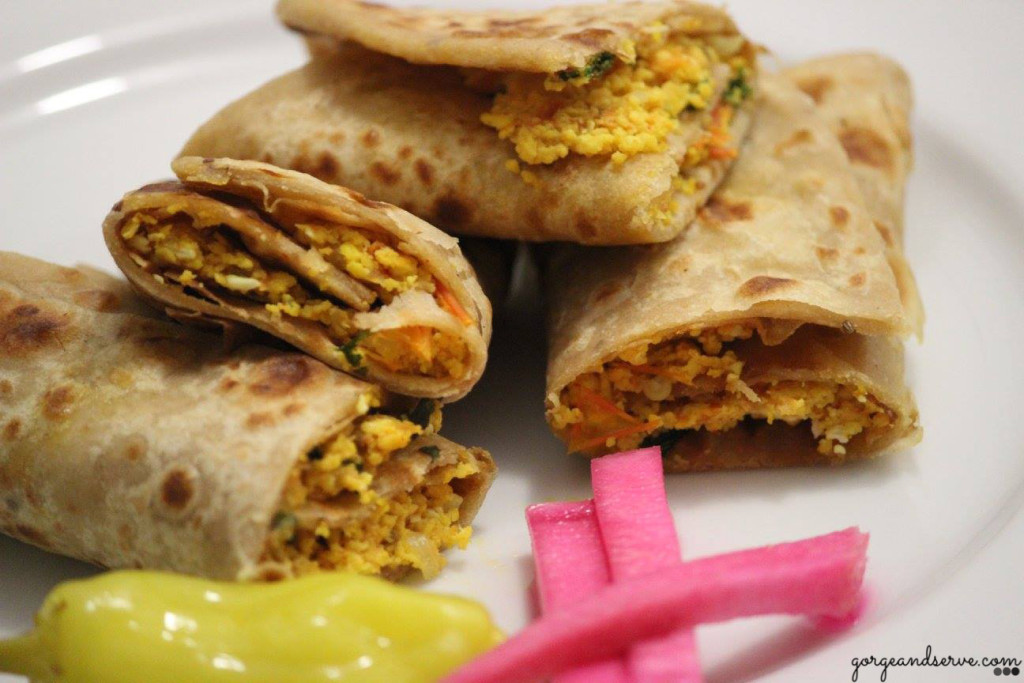 Enjoy & have fun
Love
CK