I want summer to last forever because 🙂
Hair gets lighter.
Water gets warmer.
Drinks get colder.
Music gets louder.
Nights get longer.
Life gets better.
To celebrate summer let me introduce to you one drink without which my summer doesn't get completed .It's my all time favorite " Nimbu Pudina Shikanji " it's a lemon-mint flavored drink sweetened with sugar. This is a wonderful drink  to beat the scorching summer , you can make the concentrated syrup & keep it in your fridge and drink any time you want. 🙂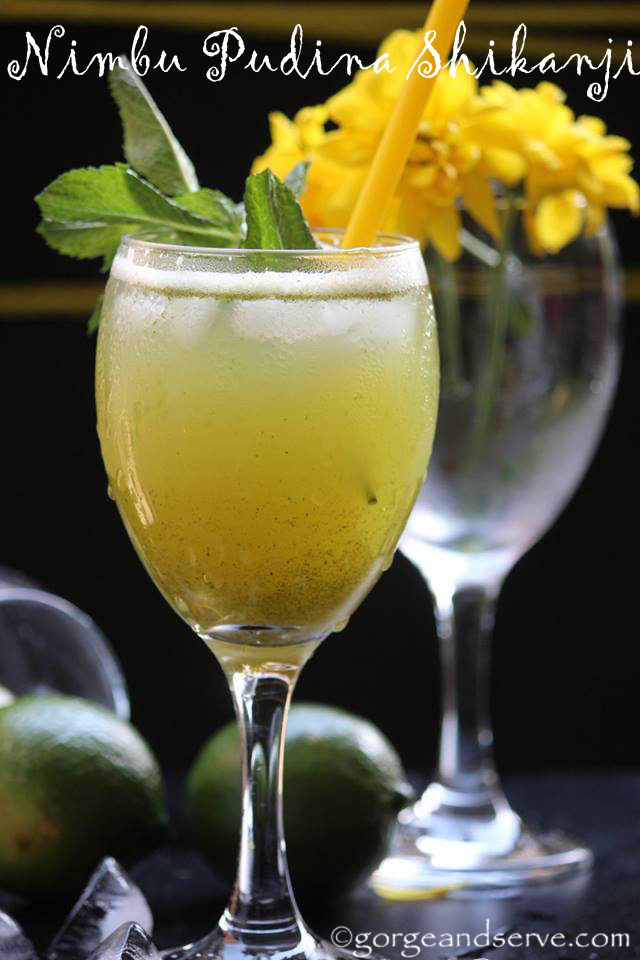 Ingredients 
2 1/2 cup Sugar
1 cup Mint leaves
1 inch ginger
1 tspn black salt
1 cup water
Juice of 10 lemons
Process
Mix water and sugar in a bowl and heat till the sugar gets completely dissolved in water.Turn off the stove.
Mix mint,ginger and half lemon juice and make a thin paste.
Now mix this paste with left lemon juice , mix well.
Now mix this mint paste with the sugar syrup & mix well.
Sieve it & reserve, Refrigerate 🙂
While serving fill  1/8 part with concentrated juice and fill rest with water ,put ice cubes. Serve chill 😉 Ting !!!!!!!!!!