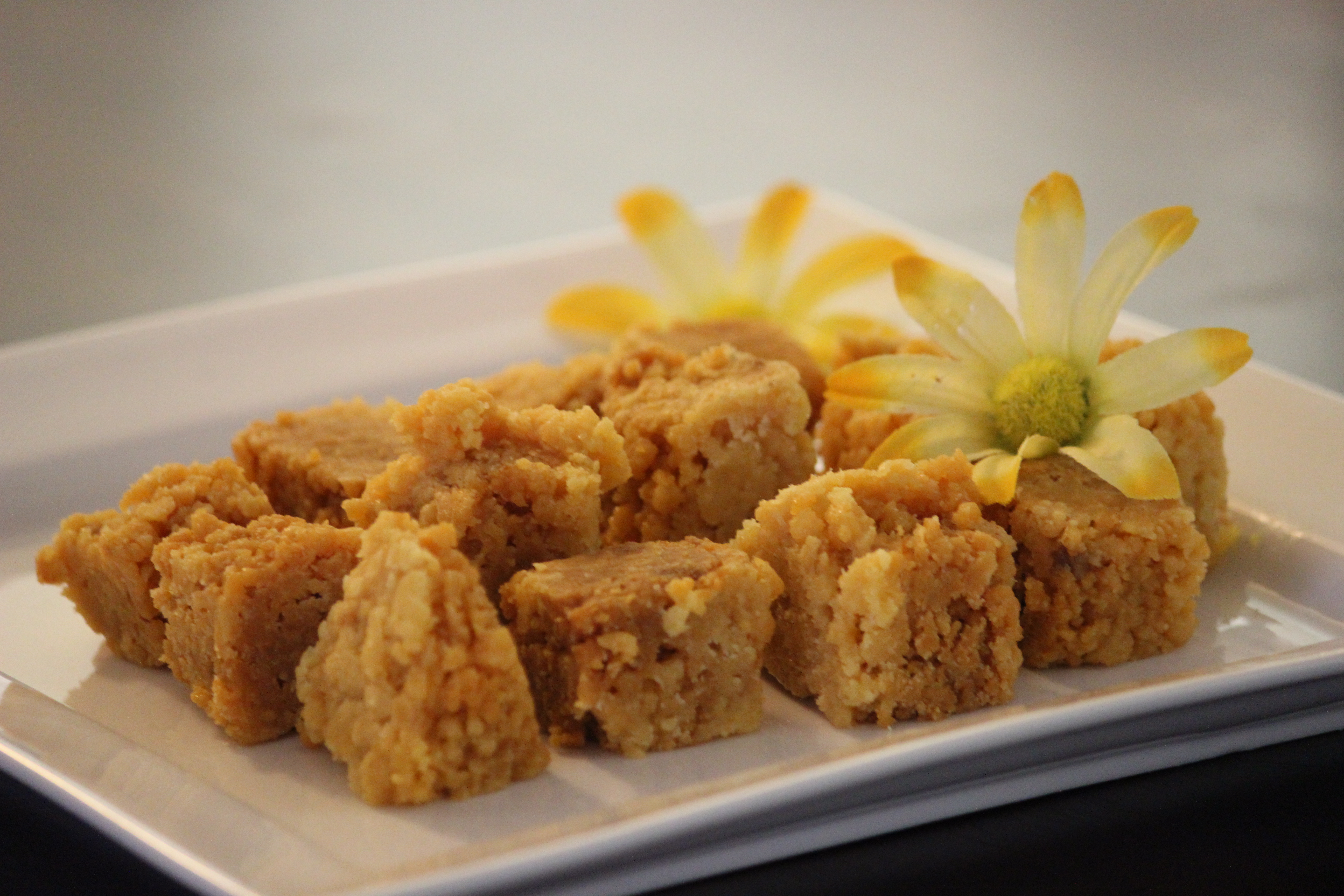 Milk Cake
Milk cake is a traditional Indian Sweet.No baking is required here its just a block of sweetened, thickened, granular milk carved into squares – simply satisfying! This recipe is a secret recipe of my sweet sister Mita 🙂
Ingredients
3 cup of milk ( 2% , 3% )
1 cup Sugar
1 cup Milk Powder
1 cup Curd (yoghurt)
1/2 cup Ghee (clarified butter)
Few chopped almond for decoration
Method
Boil milk in a heavy bottom pan.
As milk starts boiling ,add Sugar,Milk Powder while stirring milk ,then add ghee.
At last add curd ,which will help in Curdling of milk,Now cook till all the water evaporates and you will be left with the cake mixture ,make sure to keep stirring the mixture so that it should not get burnt. ( don't move away )
Remove the mixture in a casserole or any vessel and keep it for few hours . ( casserole helps to give that nice brown color )
Cut into pieces & decorate with almond pieces.